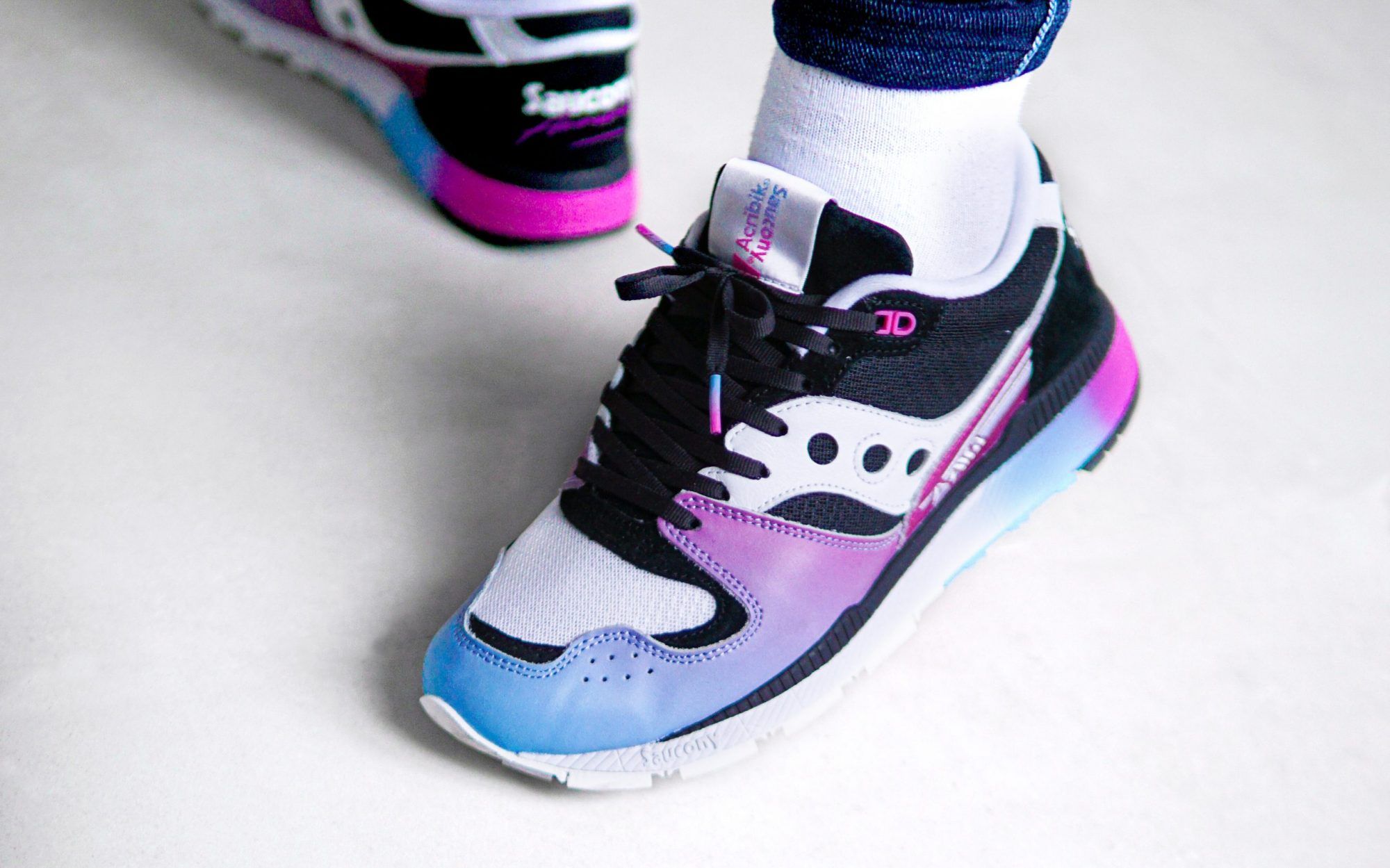 WOMFT? Review – Saucony Azura x Acribik "Tech Noir"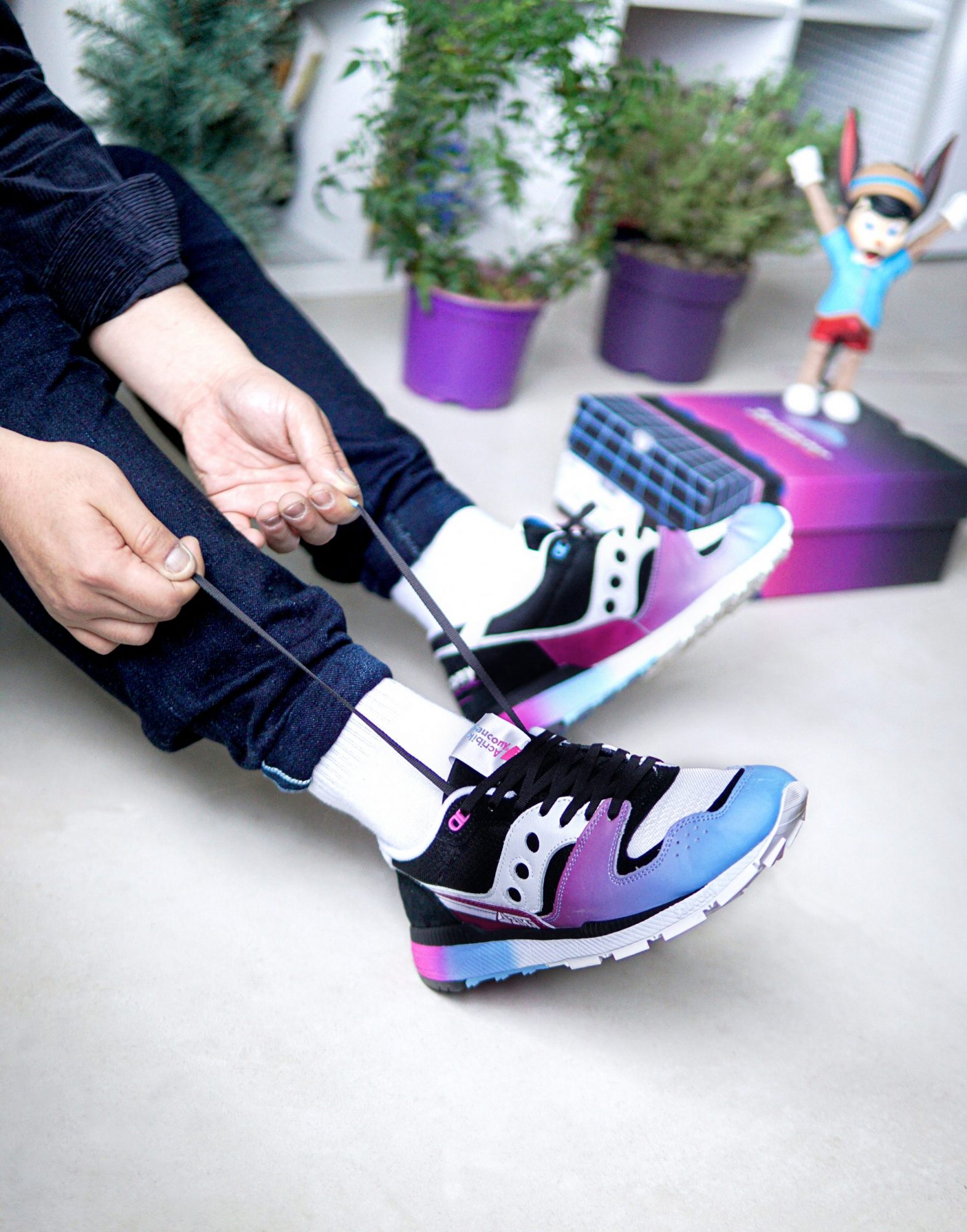 One of the most exciting releases this weekend was from a 2-year-old sneaker store in Cologne called Acribik. The name might not be familiar to everyone but it is definitely known amongst the locals here. These sneakers are heavily inspired by the 80's club nights with the use of neon gradient colours. Not only the shoes that were screaming the 80's vibe but the promotion video was also another level. Using one of the Cologne legends, Big Mike Colognia to promote their shoes was the best way to pay tribute to the city of Cologne.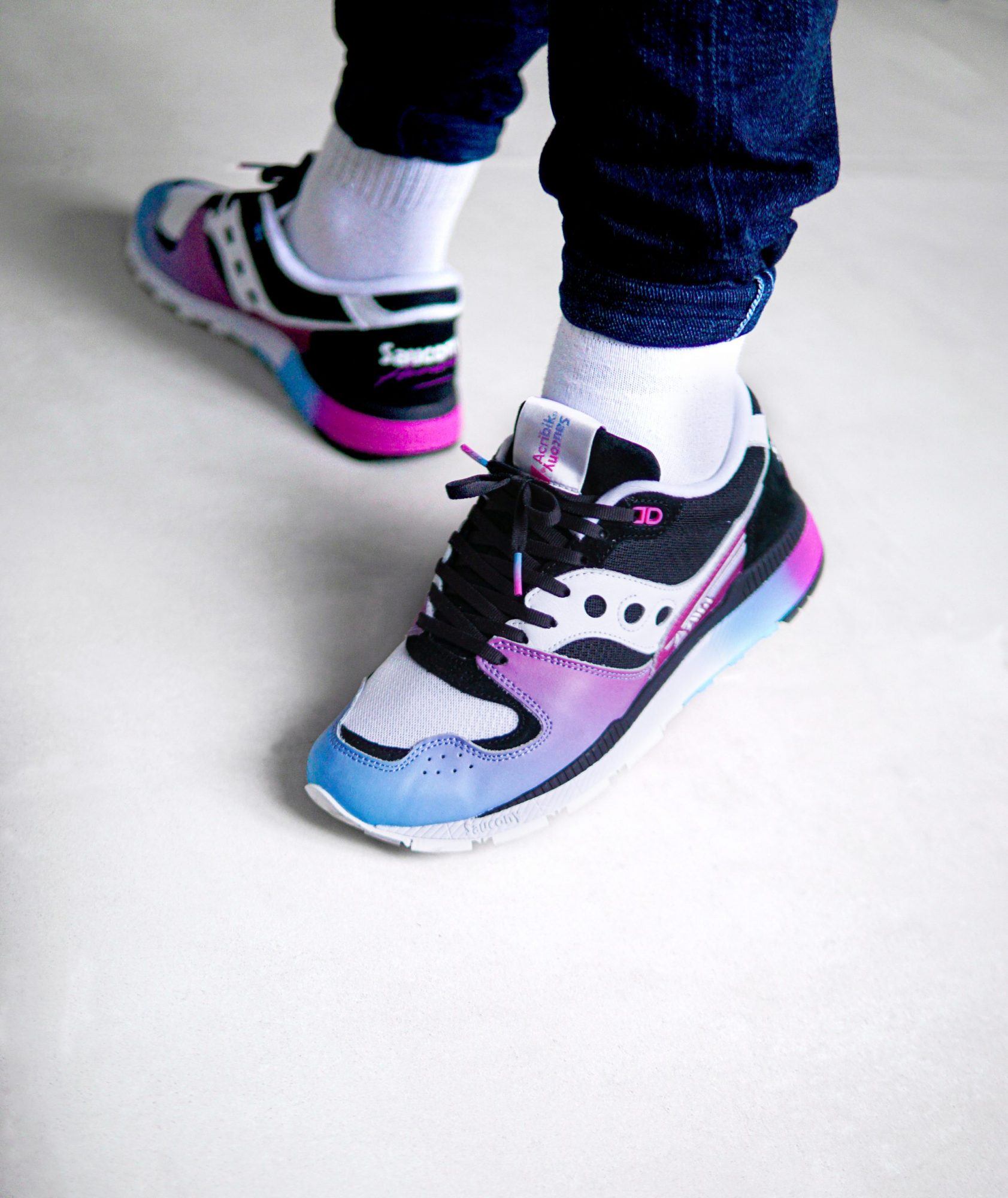 Let's get into the detail of the shoes. The upper is mostly out of black and white mesh in conjunction with the Neon gradient synthetic leather. The contrast in colours complements each other well, making the neon gradient stands on even more. The smooth suede used on the tongue and details including Acribik and Saucony logo in gradient and a matching gradient on the lace tips.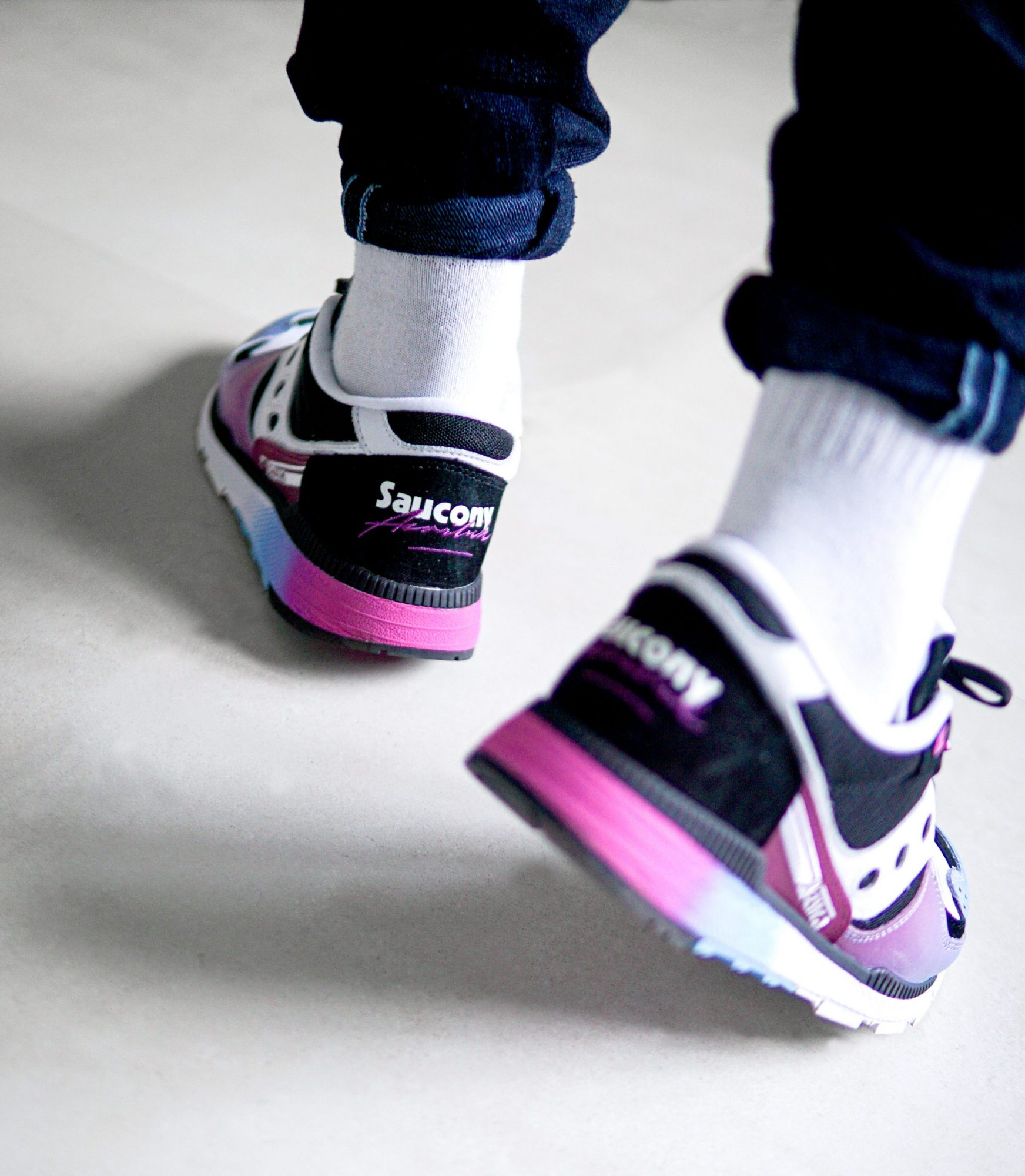 On the back heel, there will be a Saucony logo and also an 80's vibe Acribik script logo on the back of the heel. The violet-pink gradient on the midsole matches perfectly with the script logo which was some little details that were a very nice touch to the shoes.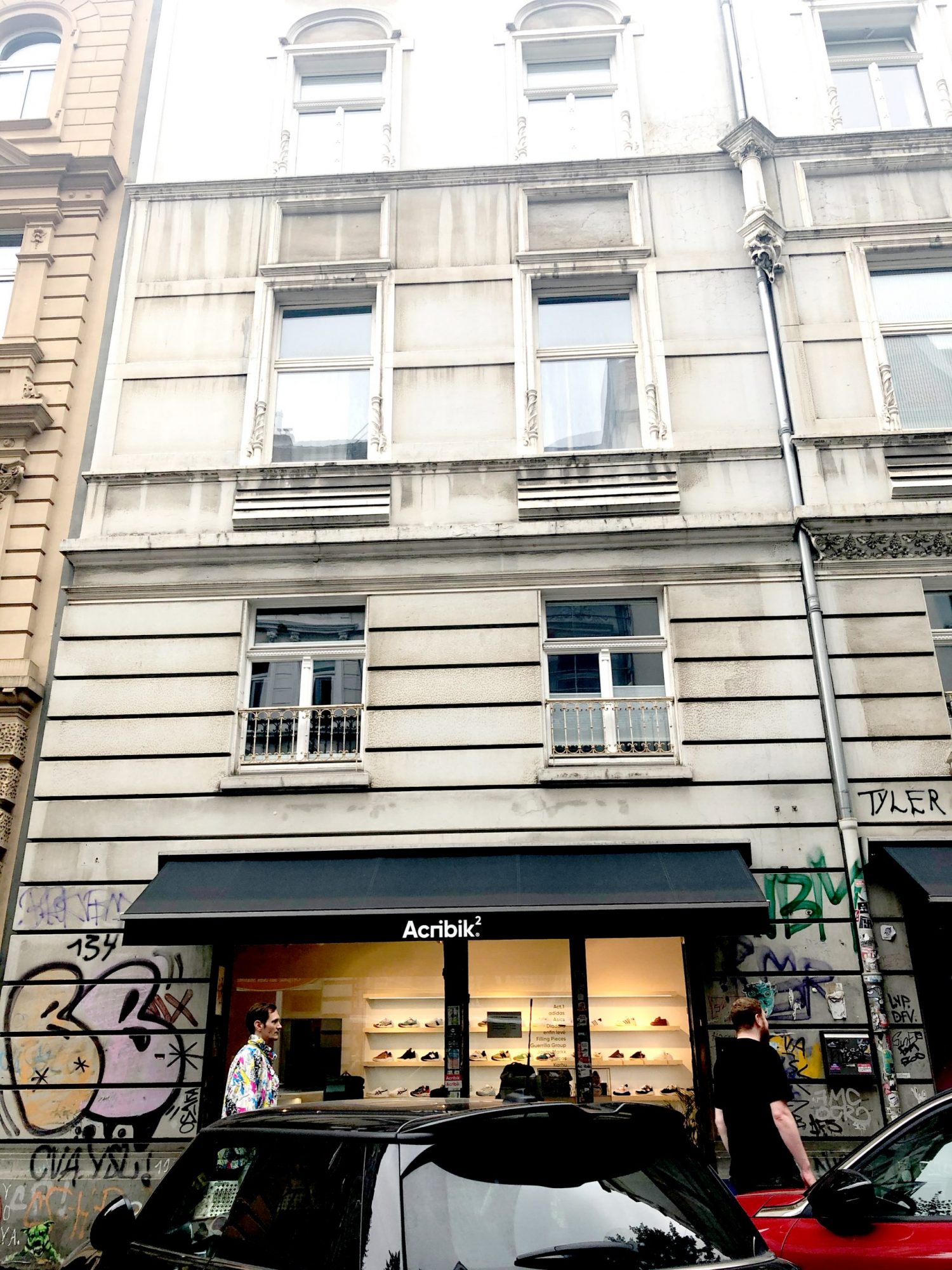 Overall, the shoes, are very comfortable and definitely, a must have for the 80's fans. However, the gradient print on synthetic leather did make the print to be quite fragile when scraping or walking around the city. Also, you will find creases on the printed area which is quite normal if you are wearing your shoes constantly. So just be aware of these 2 points! I can already see myself rocking these at Carnival 2022! Some people may like the shoe and some may not, however, let's look at it from a local's perspective. What made us happy about this release (well, at least me…) was that we can actually shop in-store again! It's been a long time since we last waited in front of the store to actually try on the shoes before you buy them. That was definitely one of the in-store experiences that I missed, and I am sure some of you did too. Also, being able to meet up with your friends and talking face-to-face with each other was another positive aspect of this release. I hope this collaboration was a great start for people to get together and share their passion for sneakers.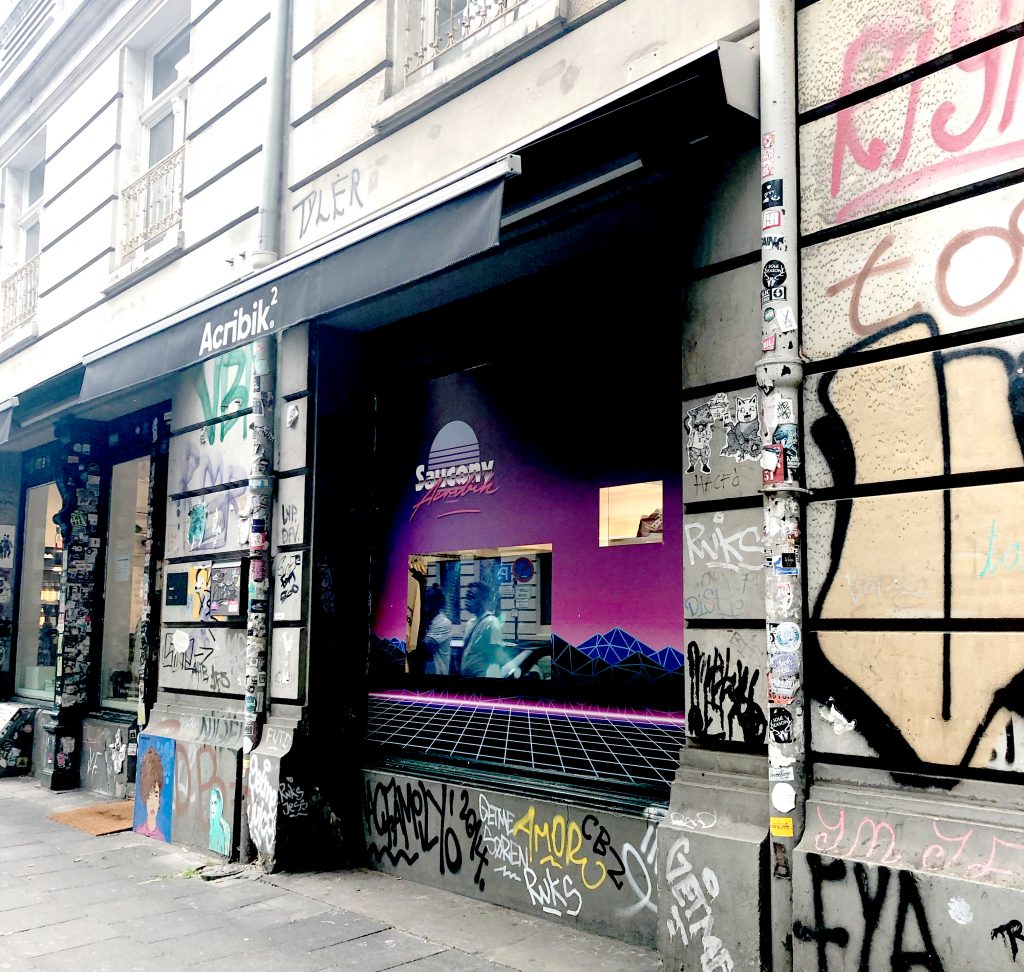 Big congrats from WOMFT Crew to Acribik again for the release! The shoes are still available here if you missed the chance to buy them the first time. Looking forward to meeting you all again at an in-store release, stay safe and keep sharing what we love to do 🙂