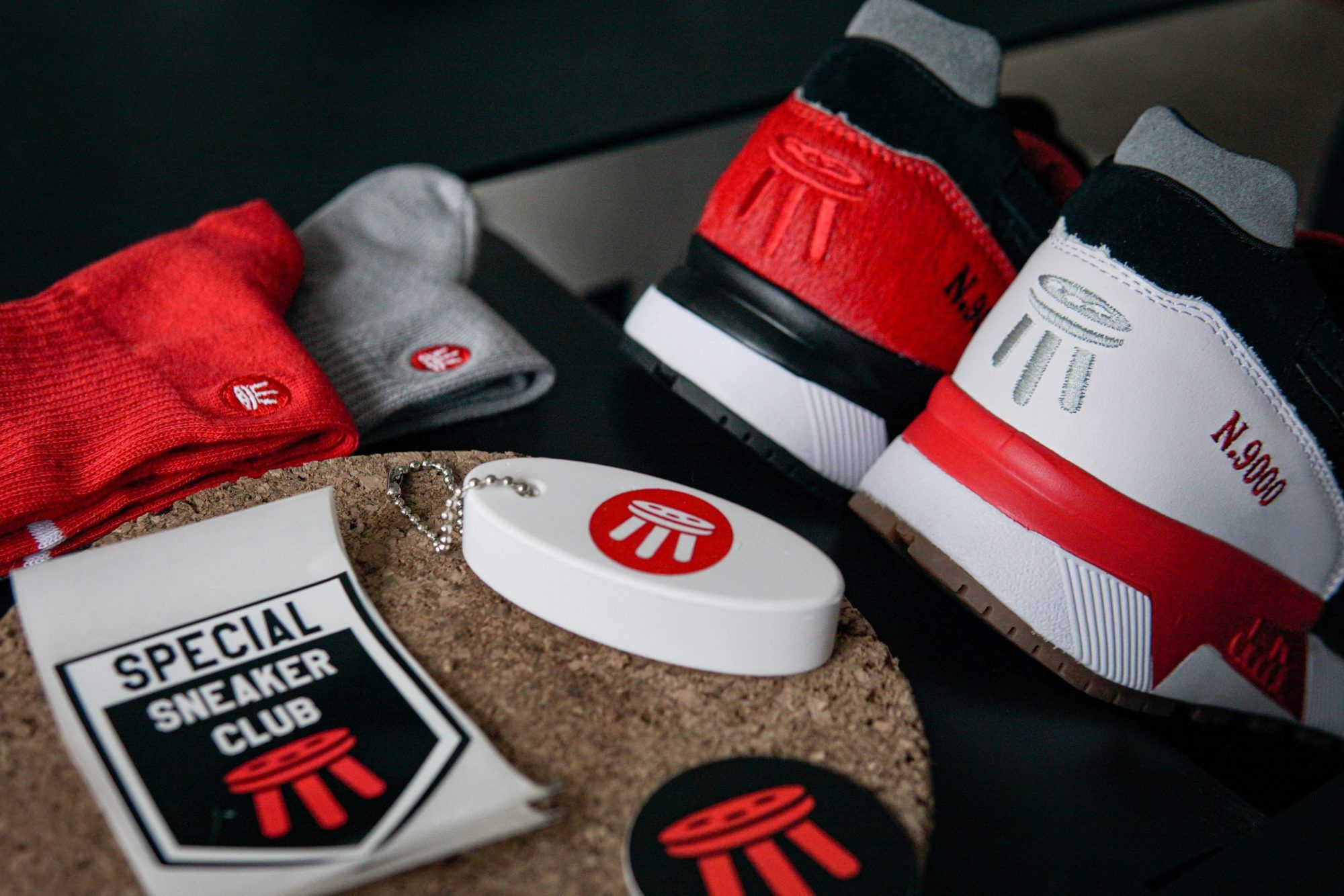 WOMFT? Review – Diadora N9000 x Special Sneaker Club "Tri Scagn" & "Porta Ticinese"
Another release that created a lot of discussion amongst the Diadora followers. Today, we have both "Tri Scagn" & "Porta Ticinese" to compare it side-by-side and see which one we prefer! But first, let's have a look at some background detail of these two shoes.
Part of Diadora N9000 30th Anniversary, Special Sneaker Club (SSC) collaborated with Diadora to come up with very limited pairs, a pack of two, dedicated to the neighbourhood, Porta Ticinese. Emphasising the use of "three-legged chair" which is used as a coat of arm for Porta Ticinese, also used in SSC logo, creating a bigger connection to the roots and paying tribute to where they originated. Both pairs are somewhat, "same, same but different" with some minor differences in materials and colours but let's dig deep into both "Tri Scagn" & "Porta Ticinese".
First, let's look at "Tri Scagn" – Both shoes uses the color red, white and black to represent the brand colour with the use of "three-legged chair" to connect to the coat of arm of the city and to their brand. The first distinct difference between the two pairs is the use of materials and colour blocking. In "Tri Scagn" – we can see that the main differences are the colours and materials used in back heel and the tongue. The toe box and the side paneling consist of a grey suede toe box in combination with mesh for breathability. Side paneling consists of soft black perforated suede but as mentioned, there are some minor differences in the heel tab and the tongue. "Tri Scagn" uses a simple white leather at the back heel to create a distinct contrast between the side panel with detailed iconic stitching of what represents both their city and brand, the "three-legged chair". The other main difference is the tongue, using a soft red suede with the iconic Diadora branding. Would I say this is my favourite pair? Before hearing the verdict, let's have a look at "Porta Ticinese".
"Porta Ticinese" is somewhat "same same but different" but this little difference is a factor that gets us sneakers lovers excited. The first difference you can see is the material used on the tongue area. the 3M reflective with the "three-legged chair" logo brings another level of complexity to the design. But the most "Porta Ticinese" and "Tri Scagn" would be the back heel. With "Porta Ticinese", a red suede is used, however, to create a more interesting design, a red pony hair was used on the right back heel with SSC logo stitching. The combination of 3M, suede, mesh, pony hair, and high-quality leather was the winning combination for us. The level of attention to detail and design comes together seamlessly making this pair one of the most iconic pairs out of all 30th-anniversary pairs.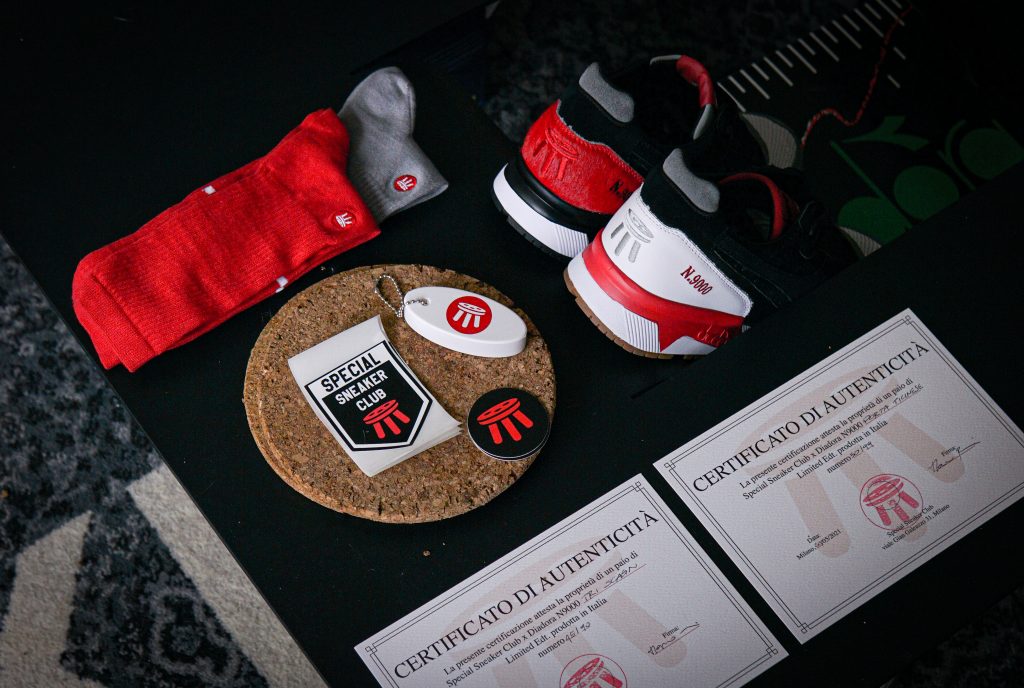 The sneakers themselves are already very impressive but SSC did not stop there. As their first collaboration with Diadora, they went full-on with their extras to make these two pairs even more special to the collectors. The shoes come with a pair of socks (red, grey and some had stripes) with branded stickers and a keychain. What is very cool about this pack is the certificate of authenticity, since the two pairs are produced in a very limited numbers. 99 pairs for "Porta Ticinese" and 90 pairs for "Tri Scagn".

Now the question is, did you manage to get them? It was definitely not an easy pair to get due to the limited amount of pairs all pairs were raffled and random winners were picked. But overall, it is definitely one of the most impressive collaborations from Diadora N9000 30th anniversary pack so far and definitely a pair to keep an eye out. What do you all think about the pair? A must-have? for us, yes it is 🙂

We hope you enjoyed the weekend review and more to reviews to come in the future!