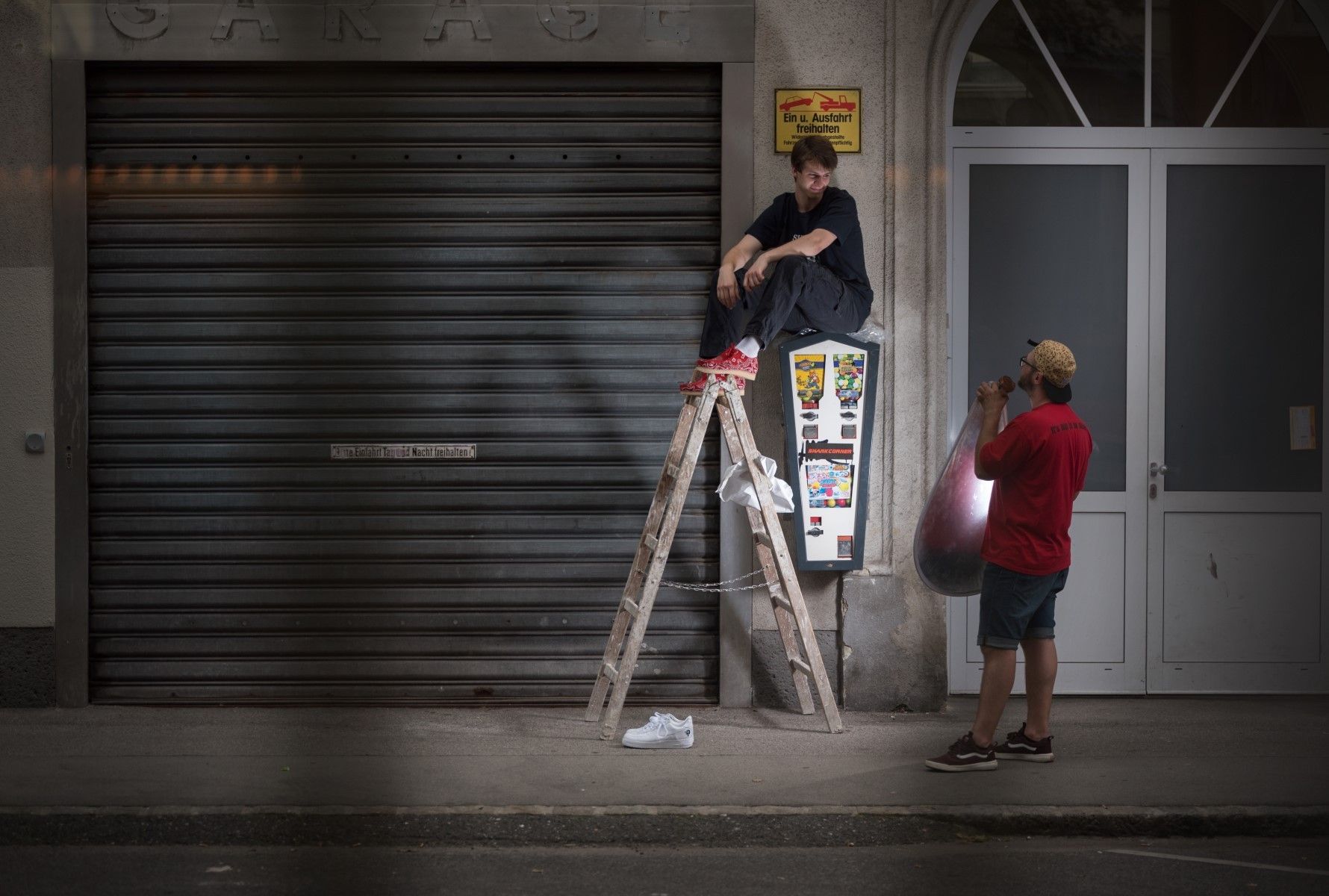 WOMFT? Review – Clarks Originals Wallabee x Supreme
Bandana Print on a Wallabee – "GangGang" was our first association and so it was clear that we didn't just want to photograph them. A hangout with the gang and a shoe that unites a lot of history and personal memories.
Wallabees are the street´s classics. As an integral part of the 1990s hip hop, we can't imagine a sneaker game without them. Their silhouette goes back to the 1960s. Designed in Ireland, they came into the market for the first time in this decade. Deconstructed: the story is much more detailed to tell.
The Moccasin Style looks back to the 1880s. William Clark took this traditional shape as the basis for a shoe that was as comfortable as possible. Nathan Clark continued this legacy and developed the "Crepe" sole in the 1950s, which set new standards in comfort. The rest of the story would be told quickly if it there weren't hip hop.
Wu-Tang Clan drops the shoe in the hip hop fashion game. Their album "Enter the 36 Chambers", released in 1993, not only set a musical exclamation mark but also a fashionable one: with the music videos in television Wallabees also came into our houses and minds. Completely without Instagram, Facebook and Youtube.
There's a lot to celebrate about this shoe. Technically, it's extremely comfortable and versatile. From the corner to the family round on Sunday, the Wallabee can do everything!
The leather is soft and beautifully processed. The "Crepe" sole absorbs well, but becomes harder when temperatures getting colder. With the size there are no problems, take your size as usual.
There are many personal points of contact, but it was even more beautiful to share 100% of love and appreciation for this shoe and its history with those who see it the same way. Because of this we had to shoot with our dudes ShankCorner and Paul. Shoutouts to these guys.
Sneakers bring together: stories, passion and people. We haven't written anything about Supreme up to this point – no matter then we put this here just for the search engine.
Photocredits: WOMFT?