 Vintage Fridays: Creme de la creme Welcome back to Womft's Vintage Fridays, where you can still your nostalgic thirst with some dope pairs of days bygone. This week's roundup dives deep into the IG archive to unearth some magnificent gems from the likes of Lotto, Etonic, and Reebok, among others.
First up is a great shot of some OG Reebok Pump Graphlite. Courtesy of Spanish matador @kickssoul via @madkickscrew, these Pumps are in the classic white/orange cw, complete with the felt pump and actual carbon-infused stability plate in the mid.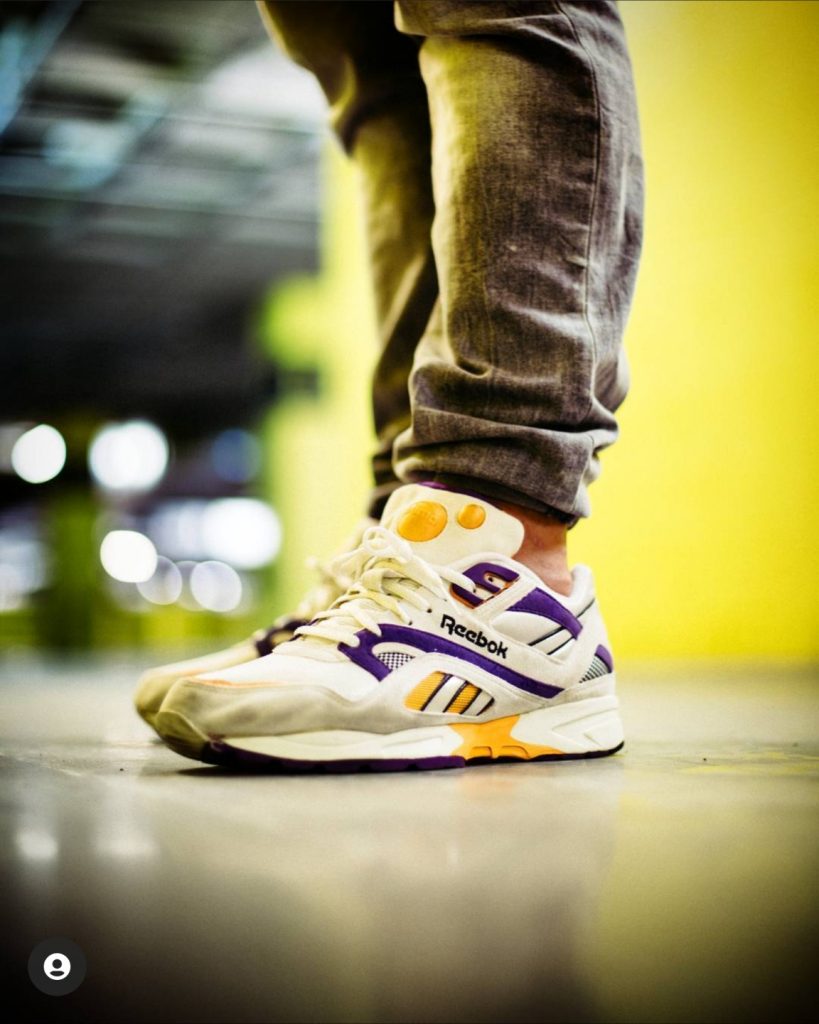 Next in line we have the Asics Gel Saga TN315 from the early 90s by @_timmysmalls. A great understated model with a simple yet efficient upper, a gorgeously sculpted mid, and my oh my, what a tongue this features!
Although many of the models we post are from brands that are still around and could thus be retroed sooner or later, some are lost forever. Case in hand, this terrific Turntec Quantum from Claude aka @needlehorse. While they might look like classic 90s runners, these were rather groundbreaking design-wise when they first released in 1985. Not really surprising though as Turntec was run by former Brooks innovator Jerry Turner.
Staying in Switzerland, next up is a true British rarity, the Hi-Tec Neon Shadow in a seldom-seen black/white/pink variant. Interestingly enough, the Neon Shadow was retroed a few years ago, albeit coming with a badly mishaped toebox and a sizing that was, to say the least, off the charts (think one to two sizes too big). Extra weird fact: the retro has virtually disappeared from the internet for whichever reasons. Shout-out to @sportlichelegant (plenty of Womft shots this times, eh?) for the fantastic presentation.
One of the joys of collecting vintage kicks is to find obscure models like this Turbo Sport runner from the late eighties, early nineties. Dug out by the homie @Mackdre775, they have a shape to kill for, all packaged in a nice high contrast cw. Fun fact: this model was recently purchased by Berlin's very own Shacke One from our man @westend_vintage. A man with taste!
Can't have a proper Vintage Fridays without some lovely Brooks goodness, now can we? This week's shot comes courtesy of @null6neun and is breathtaking to say the least. Pink accents? Check. Hydroflow-equipped mid? Check. Thick ass tongue. Checkkk! Man the Brooks Rage is just one of those models that looks good in any cw, and they are comfy to beat!
Whereas some brands added gas or silicone gel to their mids, the clever engineers at Lotto sought to enhance cushioning through the absence of any material. Dubbed Syn Stabi, the back portion of this beautiful example from @patrick_atz simply has a (hytrel-framed?) hole in it to make for a bouncy ride. Although this might look flimsy, personal experience shows that Lotto vintage kicks are among the most sturdy there are (looking at you Nike).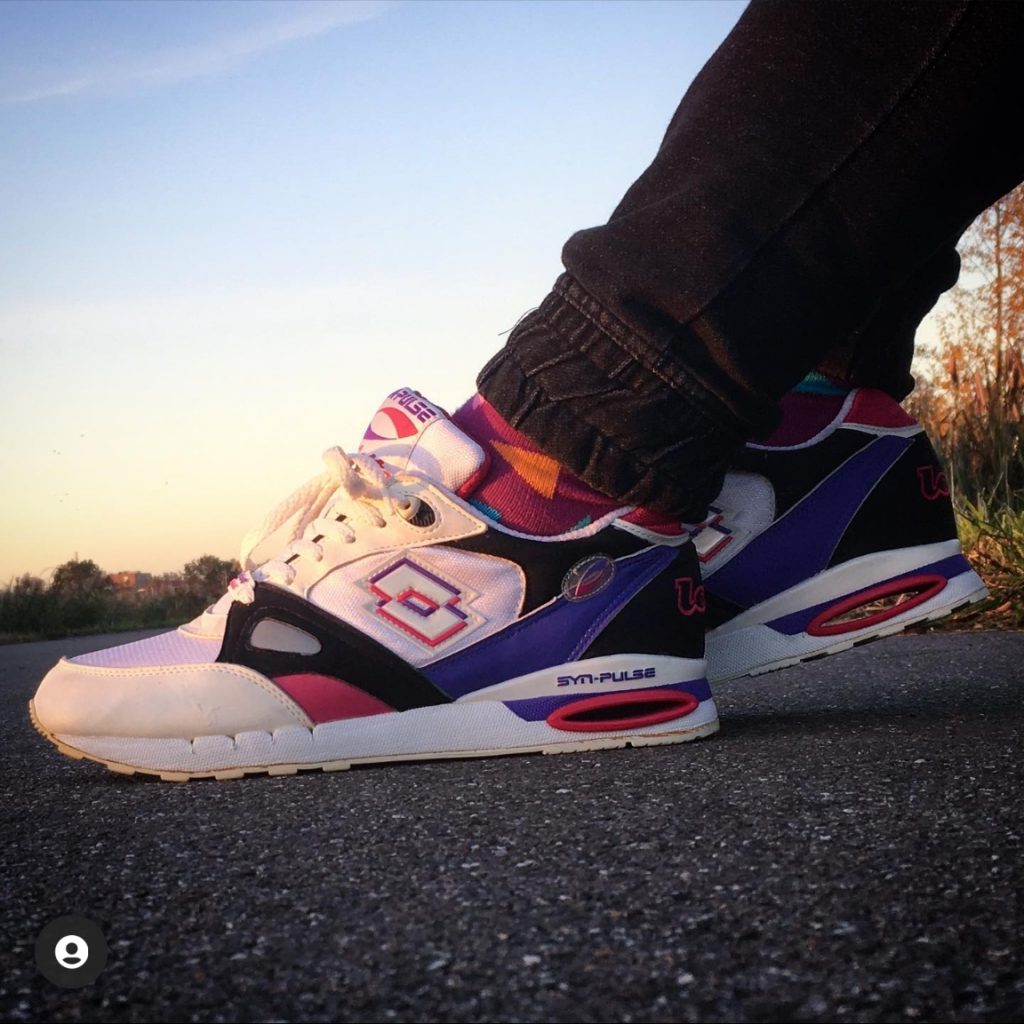 Staying in Italy, we have the Diadora Ascente S as another example of fine Italian design. Equipped with Diadora's trademark Double Action tech, these high-end runners (retailing for a cool 200 Deutschmark back in the mid 90s) were sure to turn some heads. Shout-out to @brianlikesbeets!
I have to confess almost total ignorance regarding the next brand, Rucanor, even though I actually owned a pair in the early 90s (and hated its cheap ass guts haha). How the times have changed though, as realization dawns that they actually produced some sweet kicks, as can be seen on my man @13jeroen's Rucanor Capitol here.
Finally some goodness from one of America's oldest shoe companies, Etonic. Shot by the legend @cutch.le.dutch himself, these Stable Light were actually supposed to retro a few years ago, with some samples even being produced. Not sure what happened, or why Etonic chose to retry their luck with the recent half-assed models, but let's enjoy this classic runner for a second. Clearly a child of the early 90s, when everybody went crazy for stability bars.
Womft? Vintage Fridays is curated by Alex Kais, aka @armerschuster. Contact at armerschuster@gmail.com