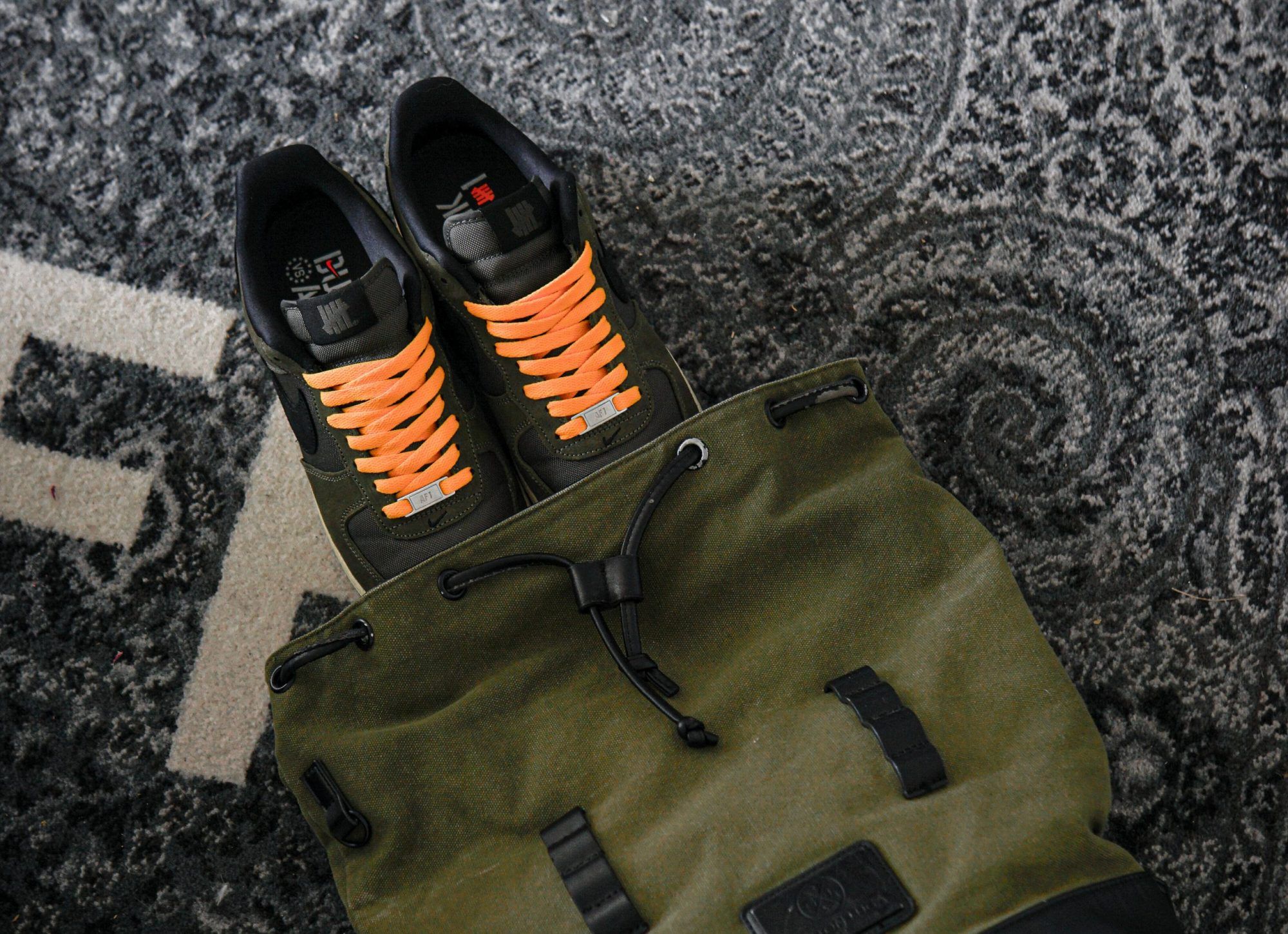 WOMFT? Review – Nike Air Force 1 x Undefeated "Dunk vs Air Force 1"
Undefeated has been releasing collaboration after collaboration with Nike for the past few years, reinterpreting some of the Swoosh's most iconic models. Recently, they added the Air Force 1 silhouette to this growing lineup.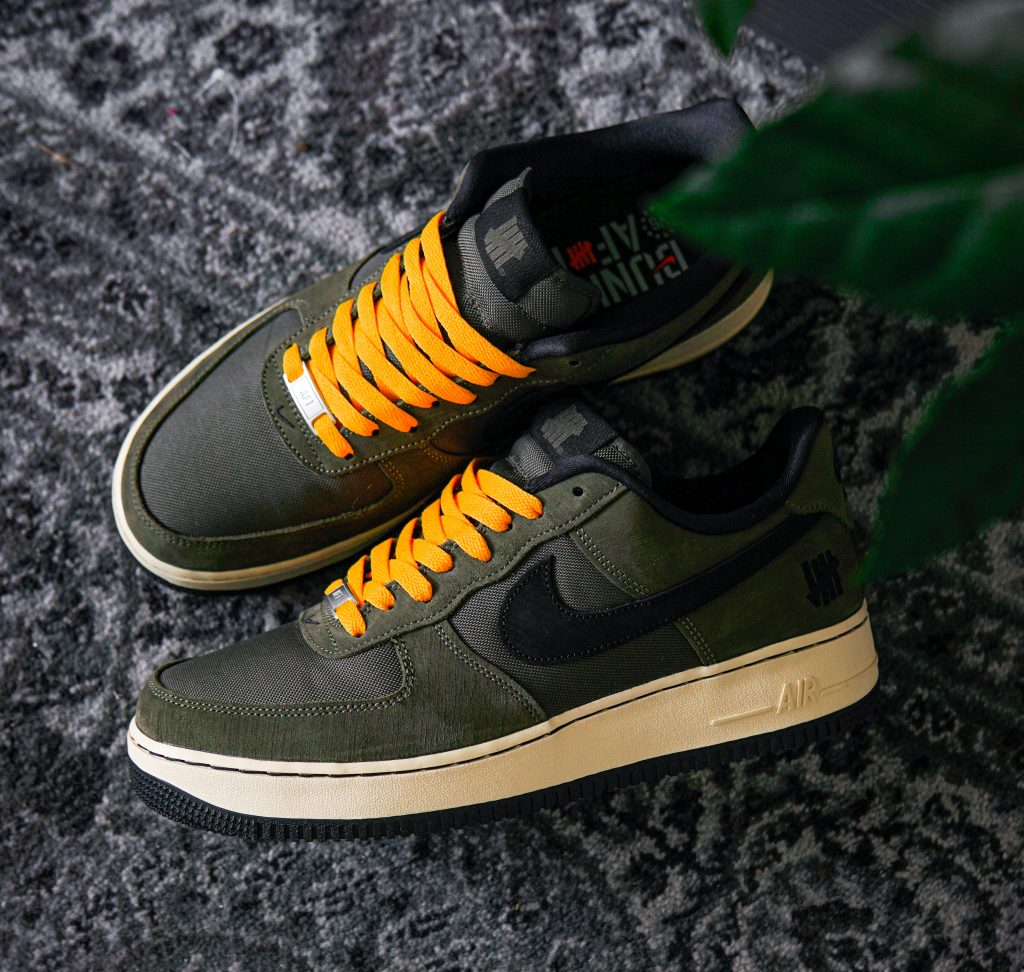 Part of a so-called "Dunk VS AF1 Pack", the Air Force 1 "Undefeated" is a fan favorite due to emulating the military green that made the lauded Air Jordan 4 "Undefeated" such a hit. Further leveraging the look of said pair, we switched the original black laces to orange ones here and couldn't be happier with the result.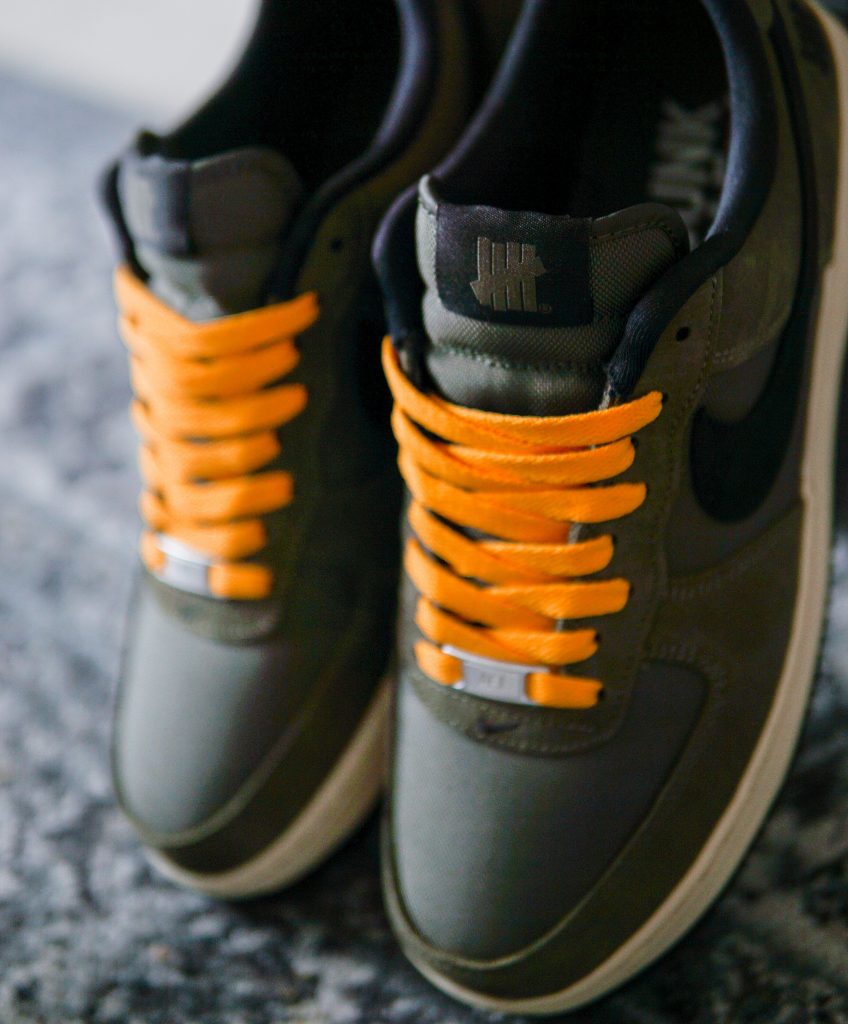 The sneakers themselves impress with their high-quality materials and proper manufacturing. The use of soft textured military green leather, in combination with airy mesh, makes for a perfect combination. The military theme is enhanced by the black socks liner, rugged outsole, and the stitched Undefeated logo on the back heel and tongue. All of this is tied together by the pseudo-vintage off-white midsole, a controversial stylistic trend that has recently become popular again and works well here.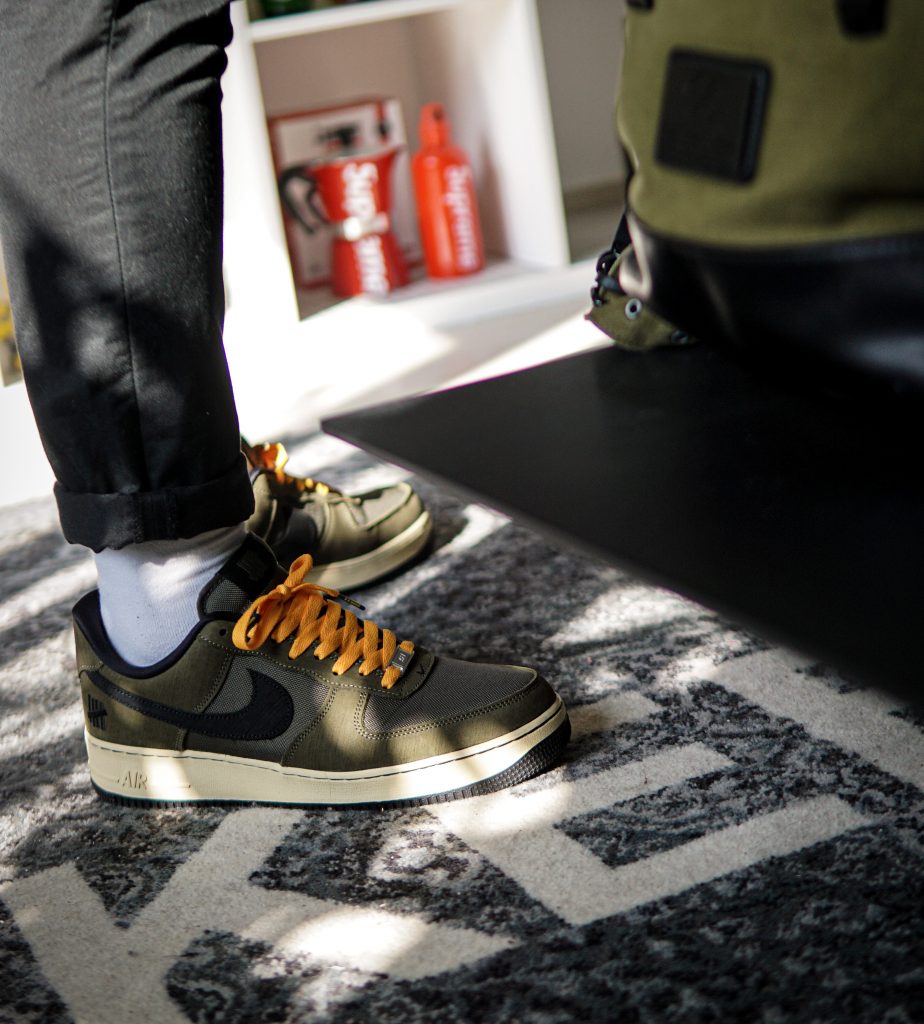 Overall, the shoes are understated yet classy, with the subdued colours and terrific materials acting as the main selling points. Already an iconic silhouette, the Air Force 1 is nicely redone by the Undefeated team and goes perfectly with different styles. Even if they might not look impressive or flashy in pics, this collaboration will win many over when held in hand.