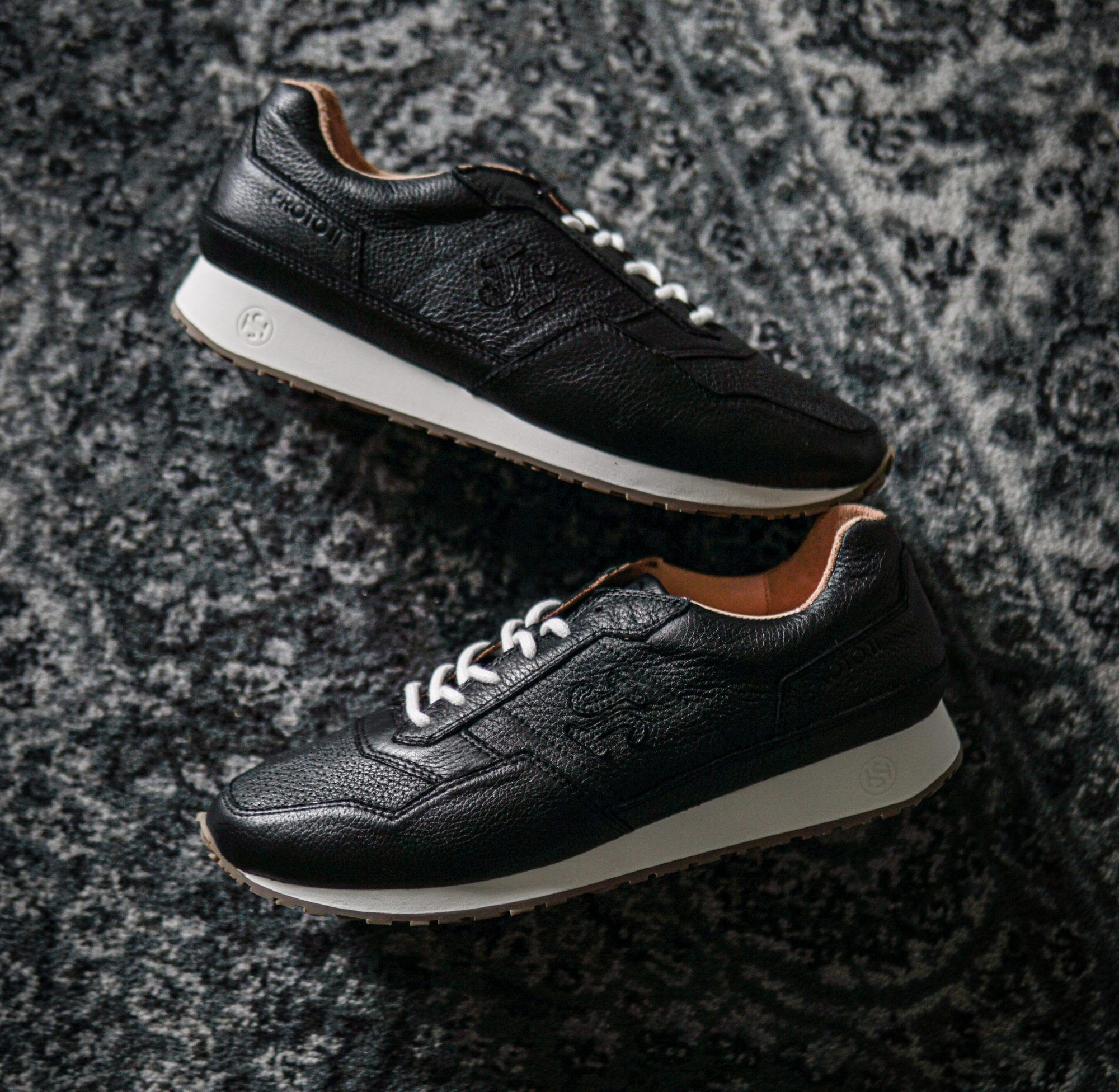 WOMFT? Review – Sonra Proto II "Svart Älg"
Quite unsurprisingly indeed, Hikmet Sugoer has again caught us somewhat off guard with yet another interpretation of his Sonra Proto II silhouette. Out of the three models Sonra has released so far – the Proto I, II, and the Raket, the Proto II is arguably best known in recent times thanks to a slew of memorable colorways such as the Fernweh, the Kuchi, or the inaugural Carbon. However, whereas these models have won over Sonra Jünger through their vibrant colors, the "Svart Älg" sees Hikmet go another route. Described as "boring yet exciting" by the Maestro himself, this time around the usual suede and vegtan leather are substituted by the eponymous elk leather, and the true surprise is in fact that premium can indeed be taken to another level.
To be sure, it is rather difficult to hype something up that presupposes the killing of animals, whose epidermis is then flagged as the main selling point. But be that as it may, from a purely material standpoint elk leather does live up to its hype. Not only is it even softer and more comfortable than the leather usually employed for the Sonra upper. Moreover, the dark black itself is astonishingly vibrant in hand and thus actually kind of reinvents, or at least reinvigorates the Proto silhouette by not sticking to the usual playbook. Although a bit shiny, it never looks tacky and is complimented by the gum outsole and beige lining.
Nonetheless, the base of the shoe is still down-to-earth Sonra goodness, with the same fit and quality manufacturing you'd expect from the nice chaps at the Hummel & Hummel Manufaktur. Again unsurprisingly, the Svart Älg instantly sold out despite the premium pricing at 310 euro. Since elk leather has now been successfully introduced as a material of choice, it wouldn't be too far of a stretch to see it surface on more CWs in the near future. But maybe the good Mr. Sugoer surprises us yet again and instead reveals a wholly new model? In any case, we are eager to see what's next for Sonra Berlin! And at least for this review we can confirm that no elks were harmed in the process.