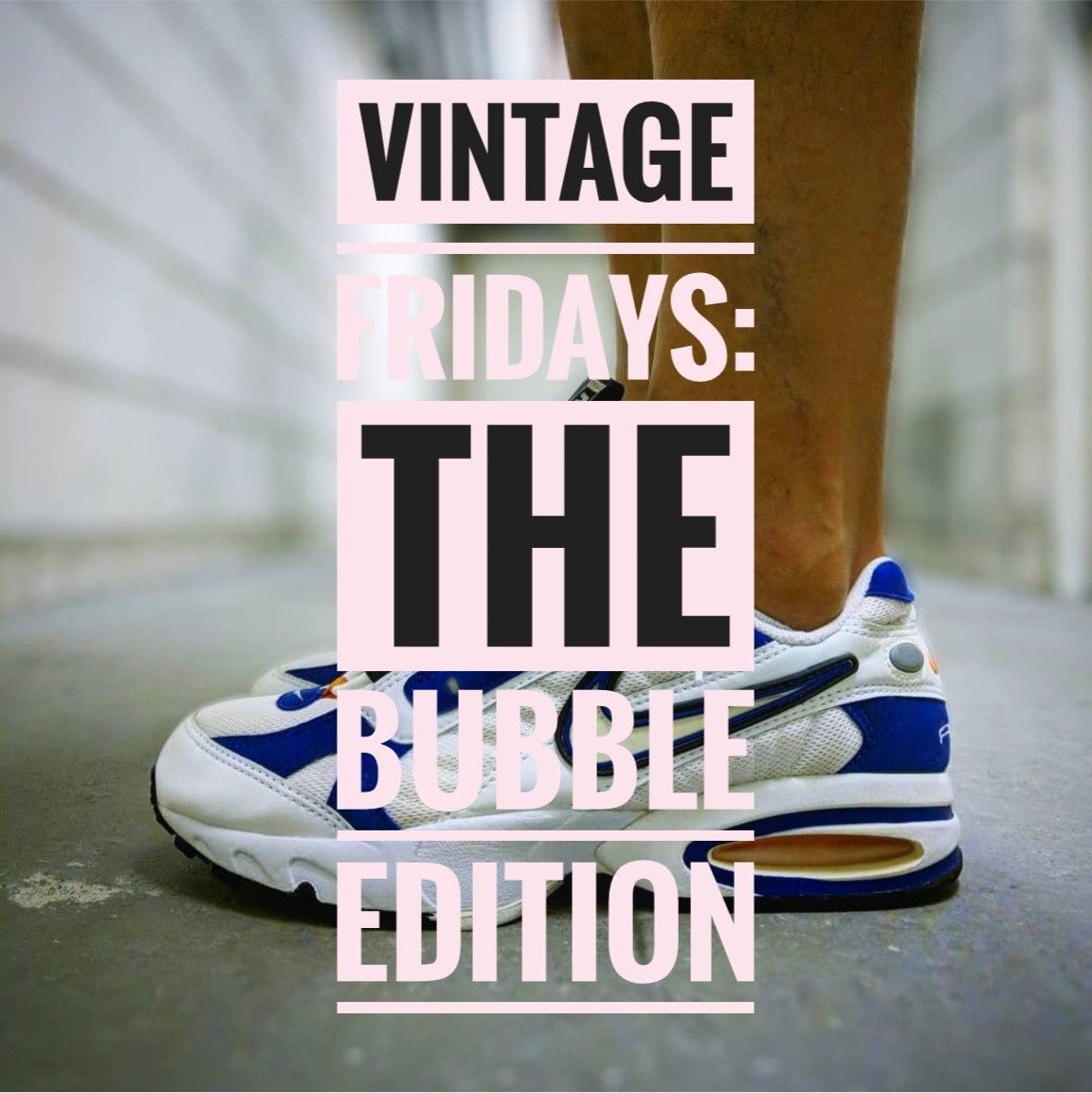 Vintage Fridays: The Bubble Edition
The depth of Nike's archive is truly astonishing. Even with the plethora of retros over the last decade, there are still popular pairs and CWs that have yet to be revamped. However, the thirst for fresh Nike retros is not only due to how many awesome models were designed in that golden era. It is also caused by the very limited shelf life most fan favorites came with. As groundbreaking a tech vision air units both visible and hidden within the mid were, they just didn't hold up for long.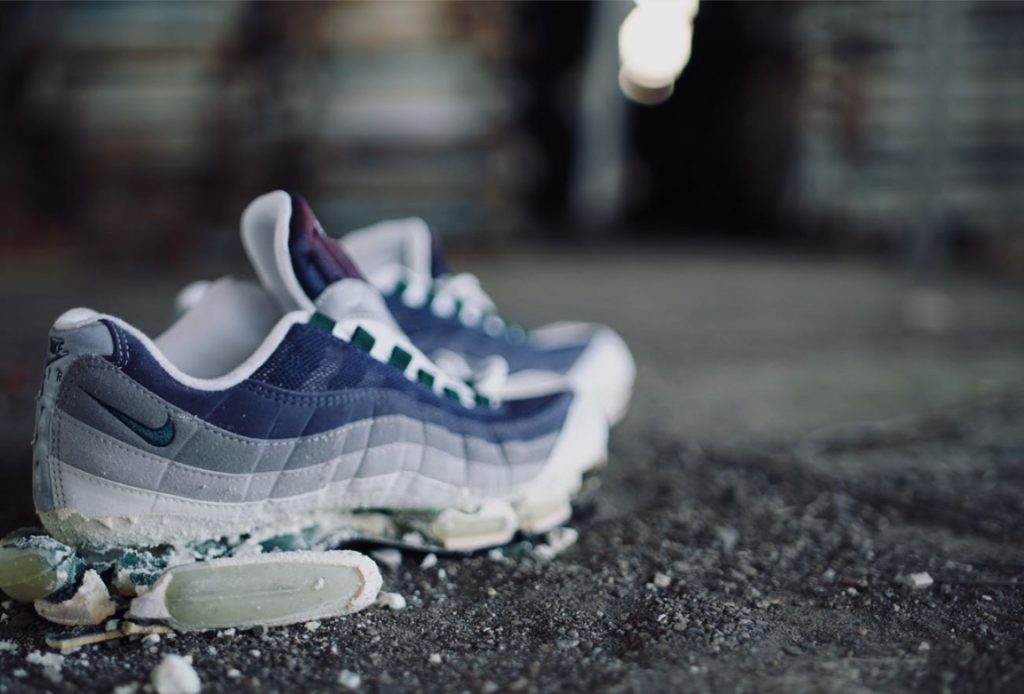 It is thus unsurprising that even hardcore collectors welcome new retros of models previously forgotten by the public, or at least Nike PMs. Even with all the shortcomings many revamped models exhibit, the bliss of obtaining a pristine model with an intact air unit is unrivaled. Nonetheless, the steep prices of retros and the continuation of a very short shelf life make the collection of these models an enterprise with relatively short prospects.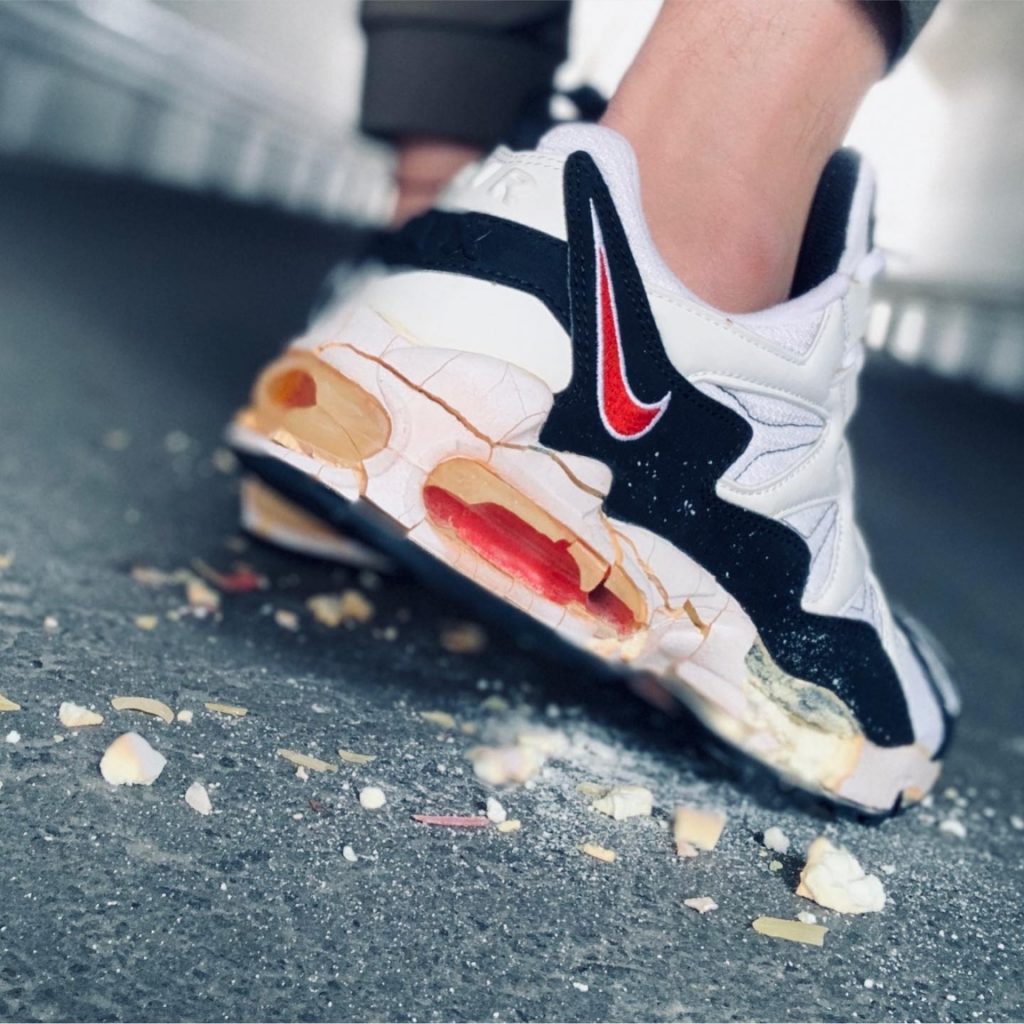 Depending on whether you rock your kicks (better when it comes to longevity) or not (usually resulting in an even shorter lifespan), the bubbles will start to fog, and, worse even, polyurethane mids will become sticky, then ossified, and ultimately a crumbling mess. Not for the faint-hearted indeed, but a reality that collectors have to put up with. As fellow Ekin @cnf_yuu demonstrates, a disintegrating mid can still be used to leverage the beauty of these old kicks!
As of now, older models with air units will have to wait for donor soles to come along, either from different pairs or retros. For hi-tops lacking the PU bubbles, well-known collector Joe (@never_retroed on IG) has recently kicked off the production of specially-molded PU mids, this giving a new lease on life for many a beloved pair!
Without any further Ado, let's looks at some of the Beaverton giant's most infamous pairs. On to some bubbly galore with @Sole_collector's 1994 Air Max2 in what this author thinks is the best CW hands down. Just look at the sweet contrast between the subtle grey upper and those vibrant air units! By the way, this model also represents Nike's first step towards making the air bubble not just bigger, but also more suited for a runner's actually usage scenario. By integrating two unique pressure compartments, the mid provided a better cushioned run that cushioned the heel while also provided stability through the outer, stiffer units.
Here's another look at the 25 PSI air compartment courtesy of the homie @td_gymschoenen.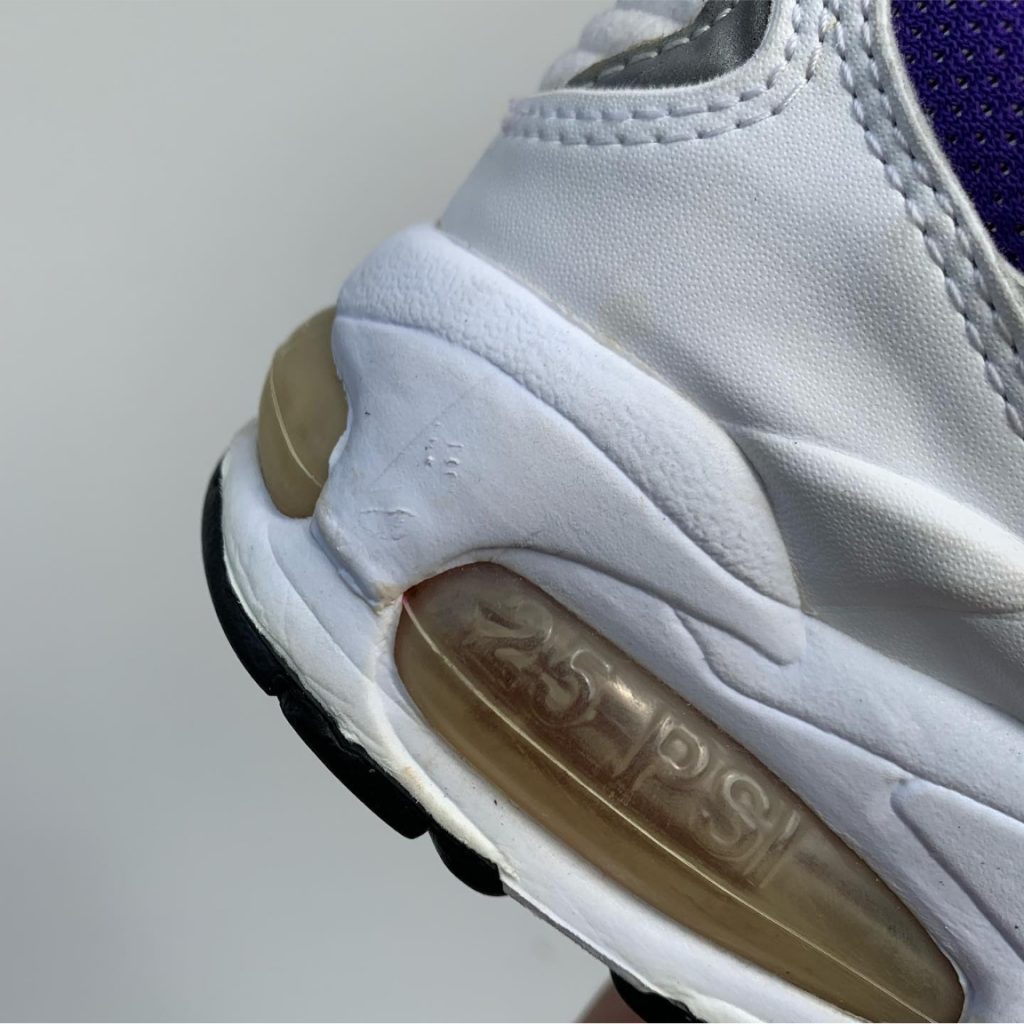 One of the downsides of Nike's short shelf life is that actual on-feet shots are really hard to come by. Take these Air Max 93, for instance. Back than marketed as the biggest cushioning ever (one ad read "It was either cushion the entire planet or just your feet"), their sheer beauty turned out to be Hanami-esque. Oh so beautiful, but also too darn transient!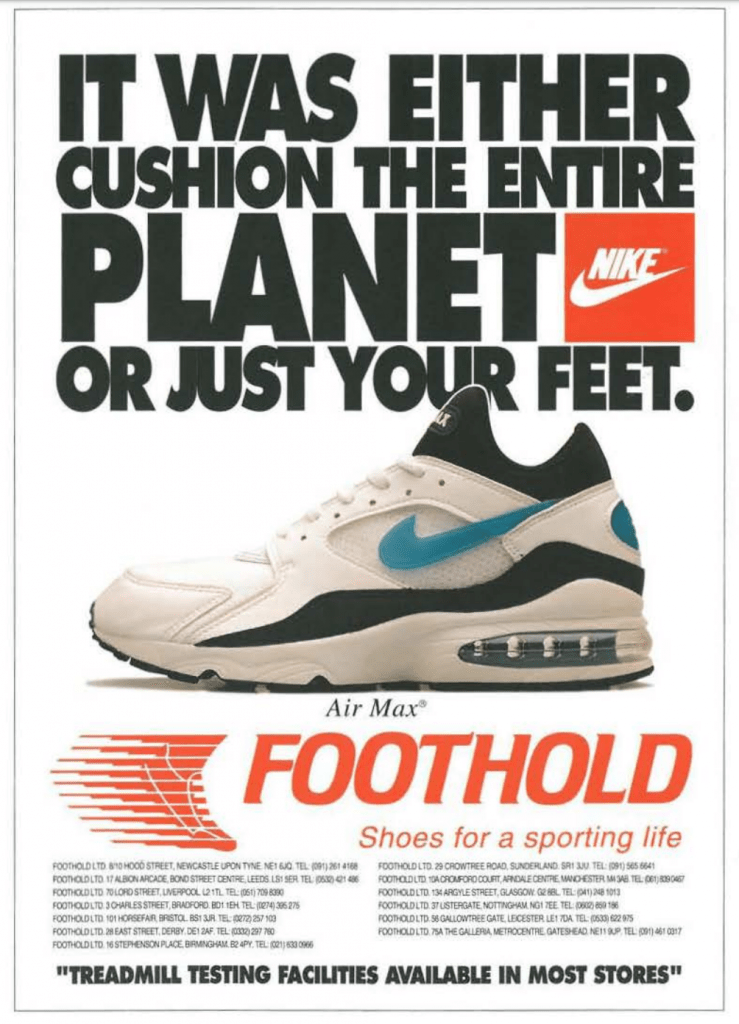 The Air Max 93's bubblicious cushioning made a comeback via the Nike Air Burst. Shown here in a white-red CW from 1998, this model featured a unique upper distinct from the 93 predecessor, but employed the same sole unit. If it ain't broke don't fix it, eh?
The 90s saw Nike apply visible air units to an ever increasing range of models. A rather popular one was the Triax series. Geared towards athletes and popularized by visibility at the Olympics, these models excelled with great comfort and mid-tier price tags. Below the Nike Air Max Triax 96 from yours truly – check out that mesmerizing tongue!!
Nike's eponymous Air bubbles are not limited to the heel section, of course. First premiered officially in the Air Max 95 (unofficially in the og Air Max2 prototypes), forefoot cushioning quickly gained a faithful following. Particularly in combination with the newly developed Tuned Air tech, sneakerheads were head over heel for a whole new range of models and CWs. Below the stunning Nike Air Max International.
Alternatively, how about the predecessor, the Nike Air International Triax from 1998? Clearly a product of the late 90s, these already feature the "techy" upper that would come to dominate the early 2000s. Shout-out to our dude @swoosh_fever!
Not all air units are humongous, of course. Take Bo Jackson's signature model for instance, the SC Trainer. Despite the smaller, or rather well hidden, air compartment, these look as dope as can be. And look at that awesome strap – pure 90s goodness in a hi-tops silhouette!
If you're searching for models with greater longevity, look no further than the Air Icarus. A timeless classic with a proven design, this model features a concealed air unit and is almost resistant to crumbling. Oh, and did we mention that these have spawned some of the most elegant CWs to come out of Nike's (subcontracted) factories? Just look at the homie Flo's fantastic shot to convince yourself!
Womft? Vintage Fridays is curated by Alex Kais, aka @armerschuster. Contact at armerschuster@gmail.com