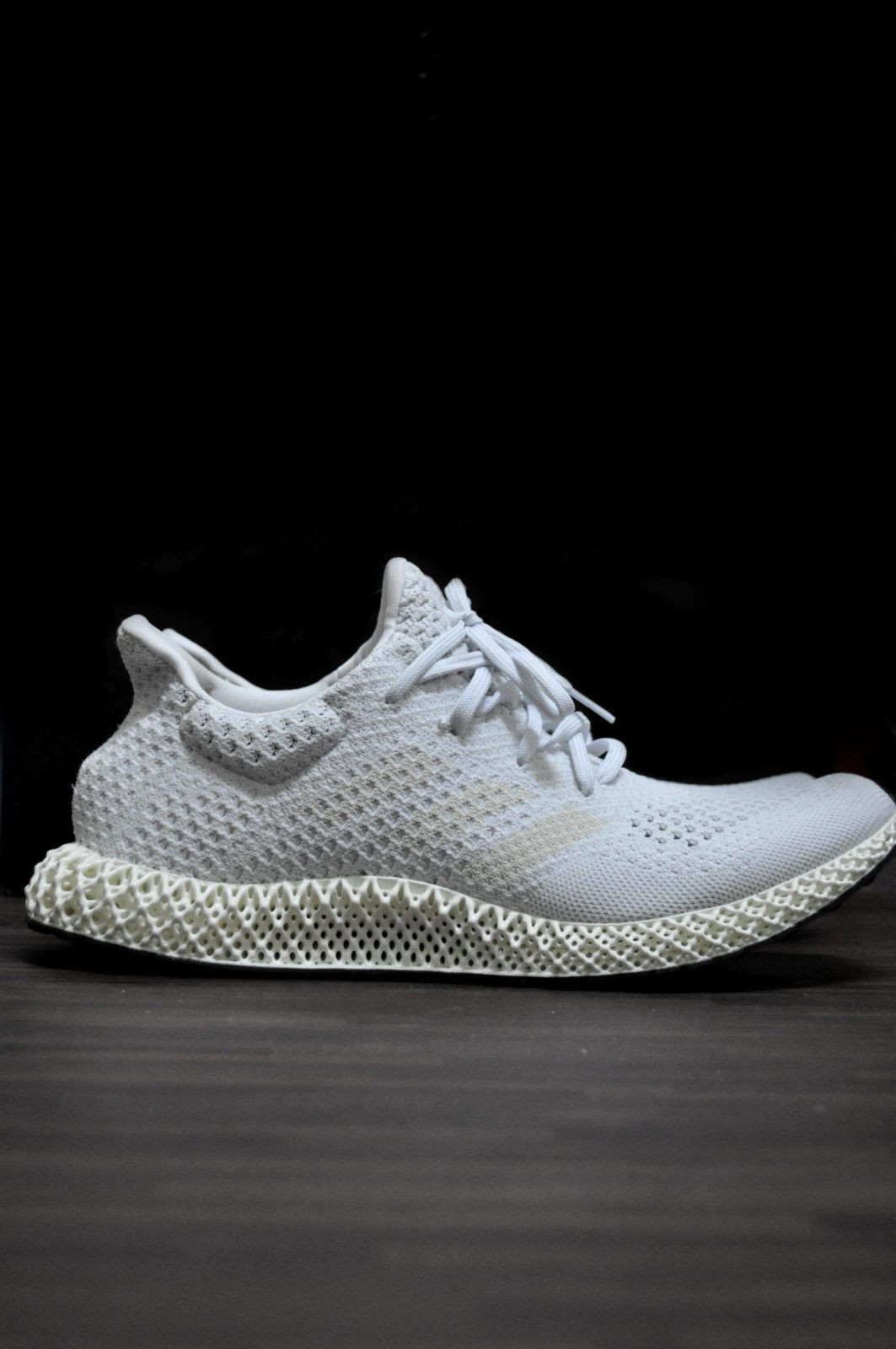 WOMFT? Review: Adidas Futurecraft 4D "Chalk White"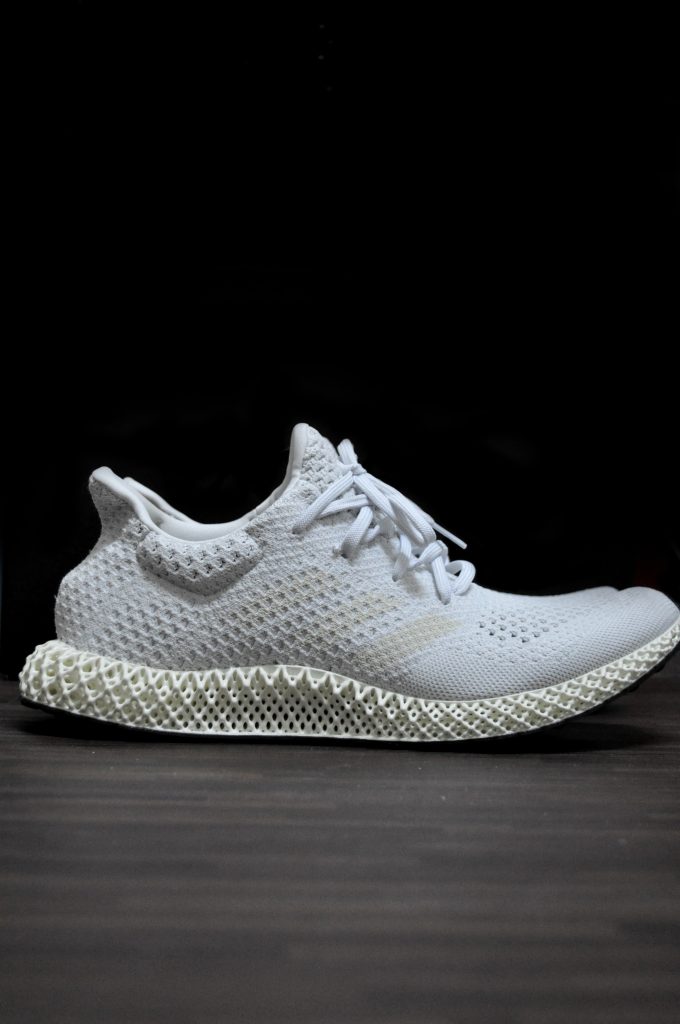 Disenchantment; /ˌdisenˈCHantmənt/ /ˌdɪsɛnˈtʃæntmənt/
A feeling of disappointment about something you previously admired; disillusionment.
There was actually a small debate amongst the team on whether or not we should do this small review of yet another Adidas Futurecraft 4D CW, what with "no one caring about 4D anymore". On the one hand, the sense of disenchantment with Adidas' newest tech is palpable, with the fire sale on StockX manifesting this marketing disaster most vividly. On the other hand, however, these are extremely nice and elegant kicks that, while not the technological revolution they were promised to be, still excel in many ways. As a result, this is as much a review as it is a meditation on the state of 4D. But first things first.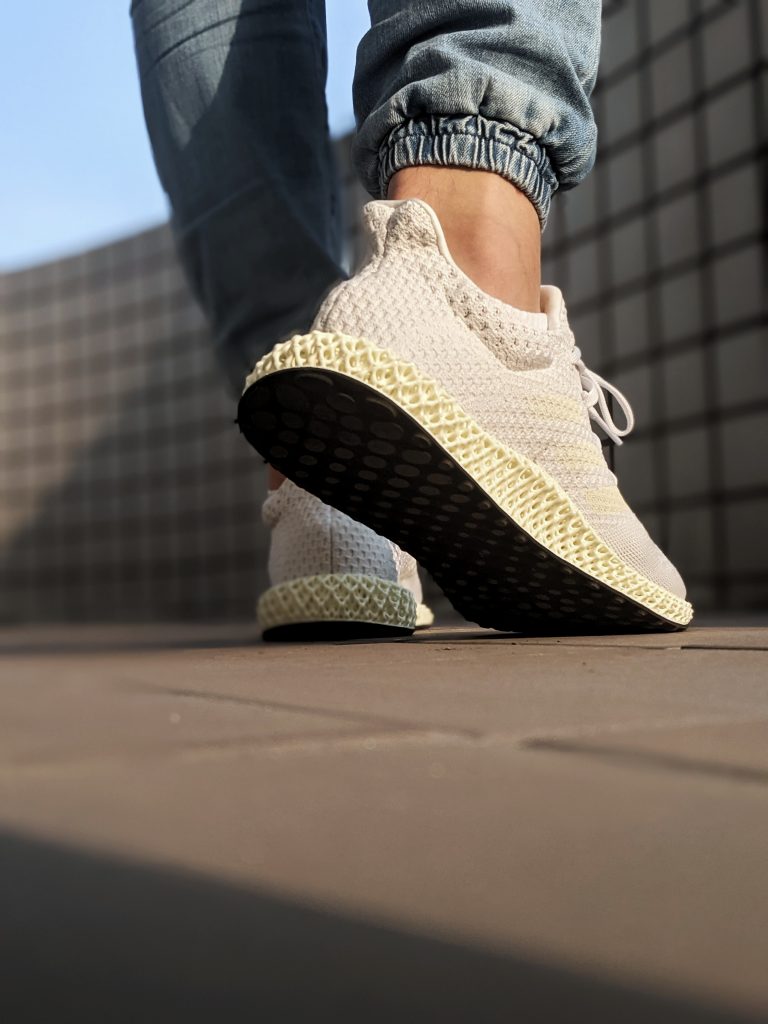 The Futurecraft 4D "Chalk White" is a reiteration of the F&F pair that saw a very limited release in New York and LA a few years ago. Back then, the idea of an (almost) all white sneaker with Ultra Boost 1.0 upper and a state-of-the-art 3D-printed mid had the internet buzzing. Thanks to a small number of pairs released to core IG influencers, and almost no one actually having had the possibility to experience the supposed level-up to Boost, hype for 4D was almost unreal for a brief moment in time. Following slow moves to a wider release, news outlets regurgitated marketing mumbo-jumbo such as Digital Light Synthesis (seriously, what does that even mean) and further stoked interest, while Adidas released a slew of ZX4000 4D colorways in limited (yet successively larger) numbers. And then, it all came to a crashing halt.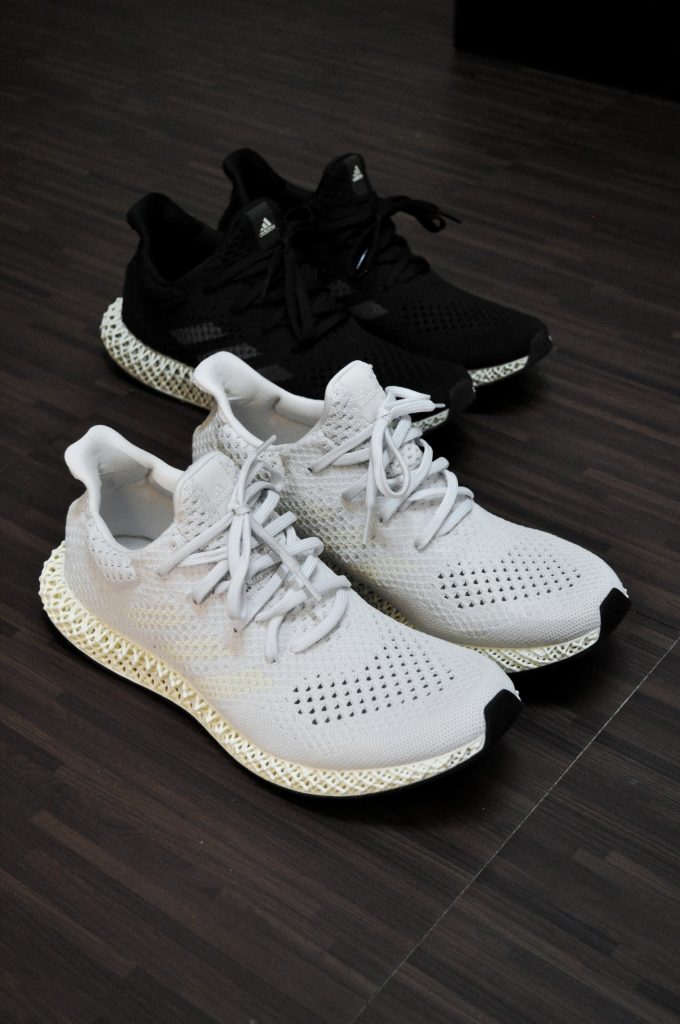 Although the ZX4000 4D sold rather well initially, these models nonetheless left many buyers disappointed due to their hefty weight and rather stiff mid construction. Wasn't 4D supposed to improve upon Boost and feel even more sensational for both runners and average Joes alike? In reality, however, the 3D-printed material was ill-suited for athletes, and even for the lifestyle crowd, Boost still served as the superior option. The situation exacerbated as Adidas threw a bunch of uninspired models such as the ZX 2K 4D onto the market in increasing quantities, all the while ignoring (or being unable to fulfil) calls for what fans dubbed Ultra4Ds. Whereas collectors customized these models themselves by carefully recrafting Ultra Boost uppers with 4D mids, the PM team in Herzogenaurach seemed undecided on how to turn the novelty into a well-established part of the sneaker landscape. Rather than building upon the sleek aestheticism of the early Futurecraft samples, the ZX 2K and other models felt like uninspired design studies from trainees, thus contributing to waning interest from the public.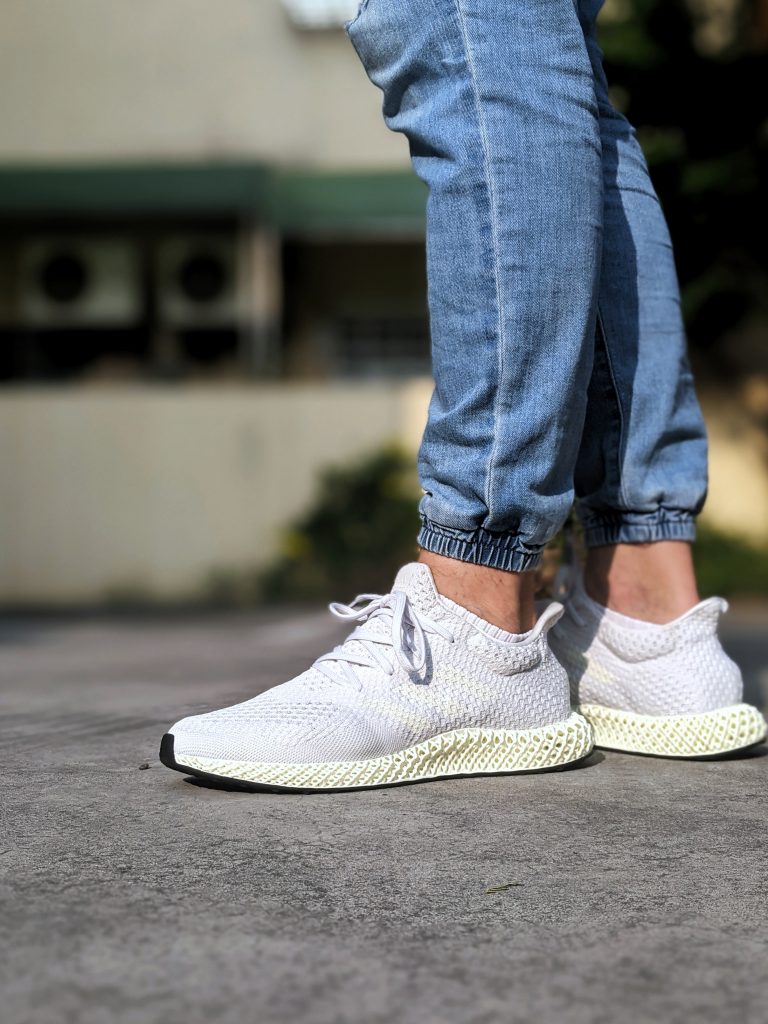 Fast forward to 2020 and 2021, and Adidas finally released not only a bunch of Ultra4D colorways to mixed reception, as well as some intriguing collaborative efforts such as the Packer and SNS models, but also a retro of the original Futurecraft 4D (let's not forget there were also Futurecraft 3D prototypes and samples before that). But the damage was done, and even pairs that collectors had clamored for were sitting, most prominently the black OG pair. Yet this brings us full circle, as the Three Stripes finally got back to the original philosophy and focused on what made 4D such an enticing concept at first. Rather than releasing new models that sit awkwardly between the running and lifestyle crowd (the 4DFWD is another prime example), they improved upon the 4D midsole and made the overall silhouette much lighter. Design-wise, minimalism reigned supreme again, too.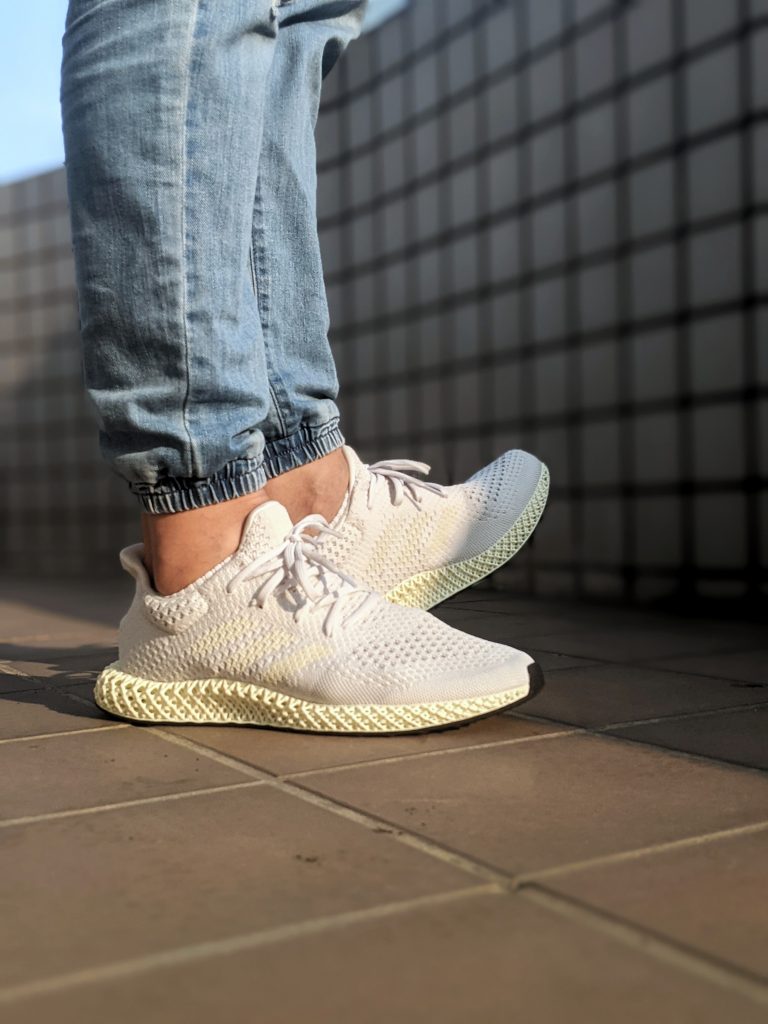 The reimagined Futurecraft 4D "Chalk White" is a result of this and excels where it counts. Although it would have been nice to actually have a true white trainer, the "Chalk White" option is close enough to bring back memories of the Ultra Boost 1.0 Core White that had sneakerheads mesmerized back in 2015. The shape of the Futurecraft may be hard to get used to by purists, yet paired with the og primeknit upper, it is a class of its own. Elegant, airy, and still an eye-catcher thanks to the unique design of the mid, the "Chalk White" at least partially fulfils the promises 4D made upon its initial release.
Moreover, thanks to the scaled-up production of 4D, which is one of the benefits of Adidas' oversaturation of the market with lackluster models, prices have come down and made Futurecraft an affordable option. Unsurprisingly, these are true dirt magnets, but the simplicity of the build allows you to just throw them in the washing machine. To be sure, a bit more attention to detail would be warranted, with the laces and painted 4D mid in particular requiring some love from the QC team. Similarly, the sleeve is rather tight, which is why staying TTS or even half a size up is recommended. Yet these are minor things, and who wants to be nitpicking when both Adidas and Nike have had their fair share of worse quality issues over the years.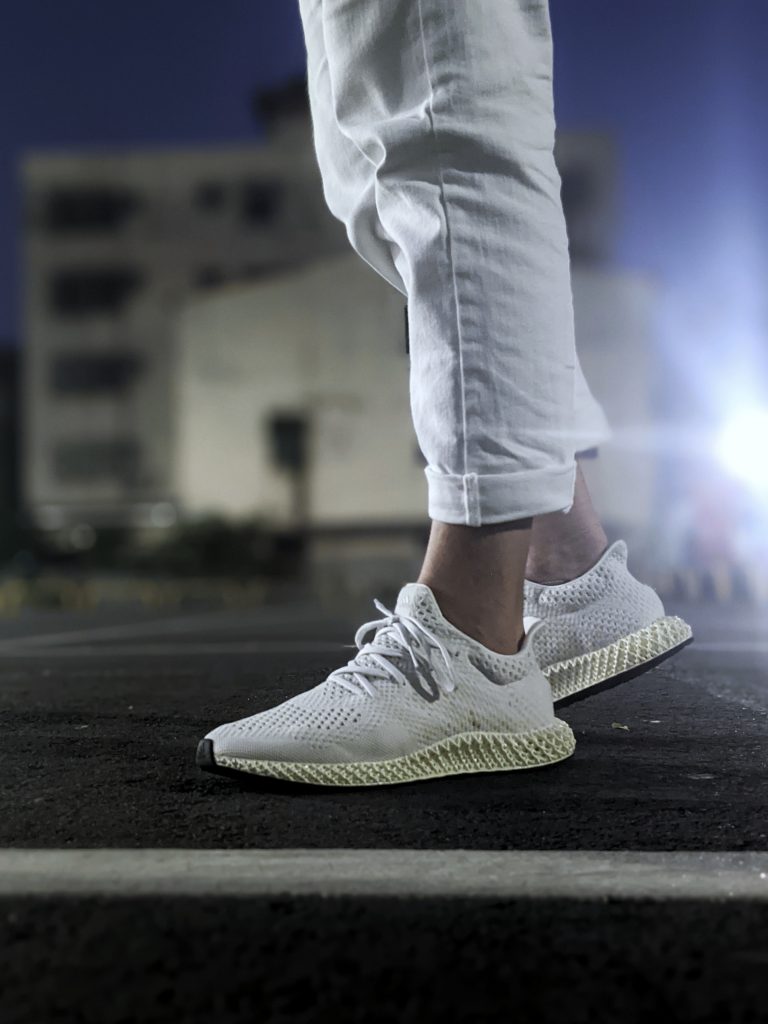 In the end, 4D may not be the revelation many had hoped it would be, and the resulting disenchantment is a consequent if harsh reality. Yet at the same time, a more sober look reveals both the Futurecraft and Ultra4D models to be quality kicks that will rightfully maintain their place in the lifestyle market. In a time where limited releases and an ever-growing number of collaborations vie for clout and affection, it is refreshing to just buy something that is basic, comfortable, and good-looking, all the while still not being your run of the mill sneakers. Although Adidas messed up big time when it came to establishing 4D as successor of Boost, they also succeeded, quite inadvertently, in popularizing and normalizing the tech. In that sense, disenchantment can be part of growing up, a chance to reflect upon the feeble and misleading character of hype that is not only generated by media outlets such as ours, but also sneakerheads themselves who in a Pavlovian reflex flock to StockX to get a piece of some imagined coolness as soon as some influencers post pics of certain pairs. As the (slightly paraphrased) dictum goes, buy what you like and need, not what you convince yourself your followers will like.
This review was written by Alex Kais, aka @armerschuster. Contact at armerschuster@gmail.com