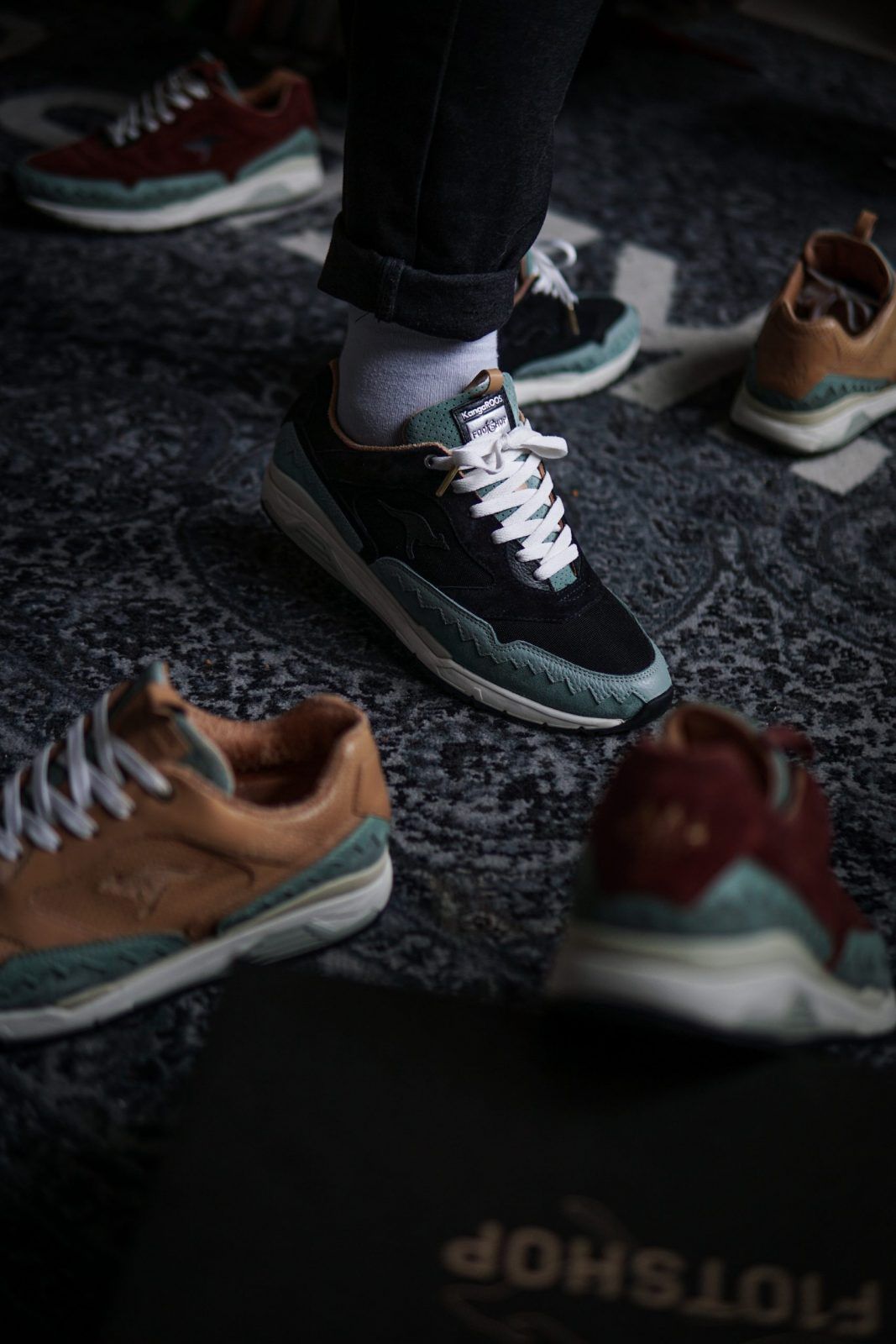 Womft? Mini Review: Kangaroos x Footshop "Jubilee"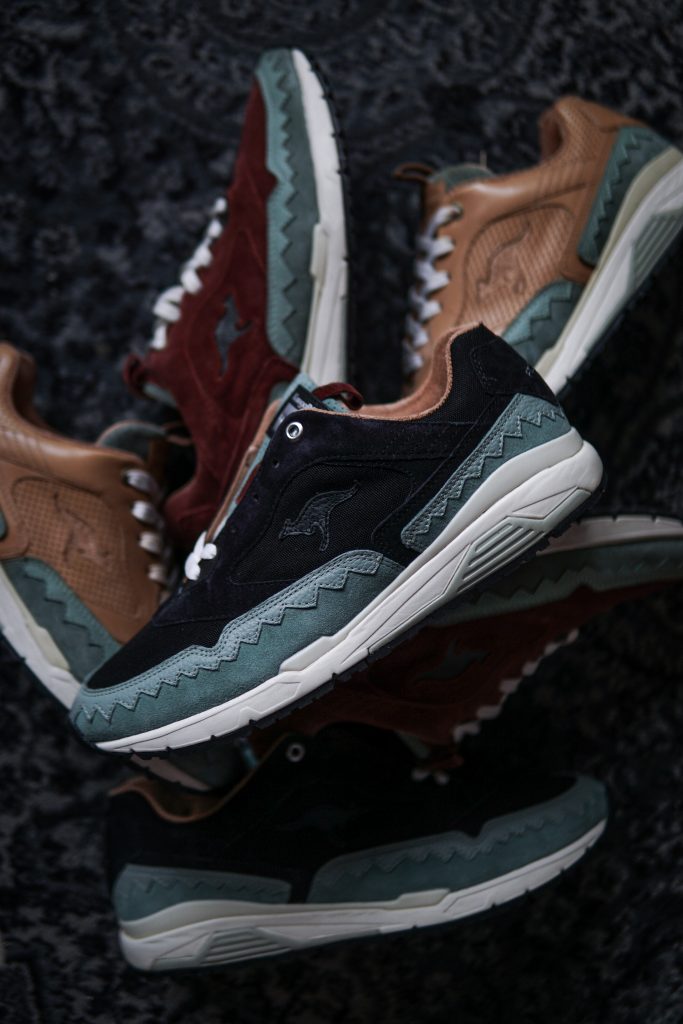 If there was a brand that took the whole sneaker collab game to new levels in the recent decade it was Kangaroos. Supercharged by the flexible and ultra-high quality manufacturing provided by German Hummel & Hummel Manufaktur, Roos' MiG series not only saw them teaming up with known retailers, but also support upcoming players such as yours truly, Womft. They have paid respect where it was due, given a voice to the designers, and also helped transform a niche market into a pillar of the European sneaker community.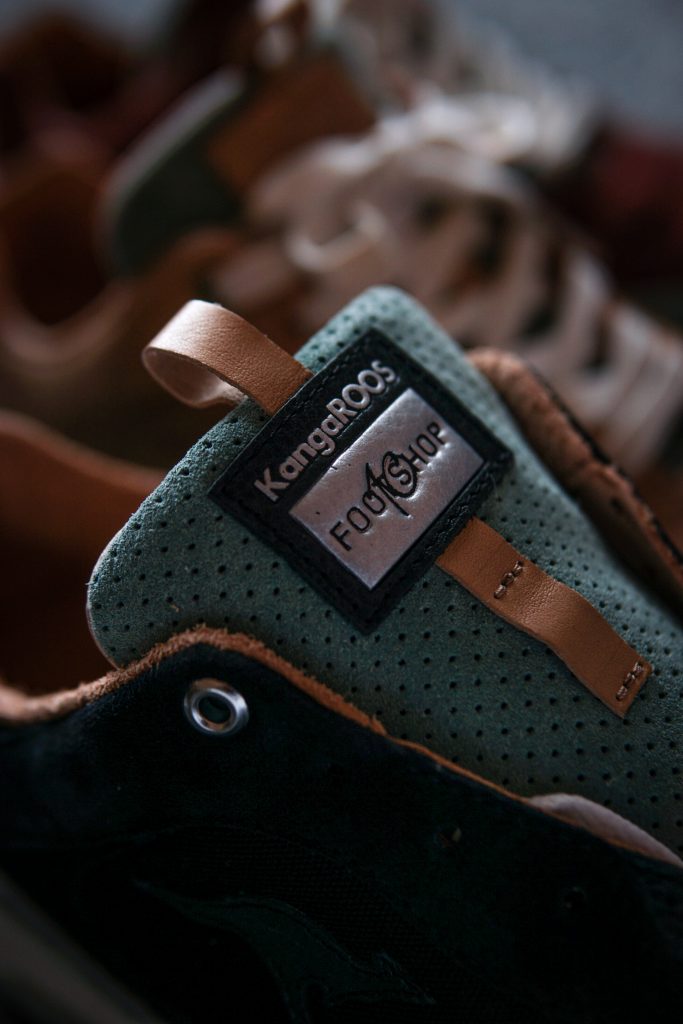 The most recent release sees Kangaroos link up again with the independent Czech retailer Footshop. Founded in 2011, this Prague-centered store through hard work and dedication established itself as the foremost boutique in Czechia. Besides having obtained coveted Consortium access from the Three Stripes, Footshop has also been able to create their own apparel through collaborations, the most notable being the two stellar Roos Ultimate colorways.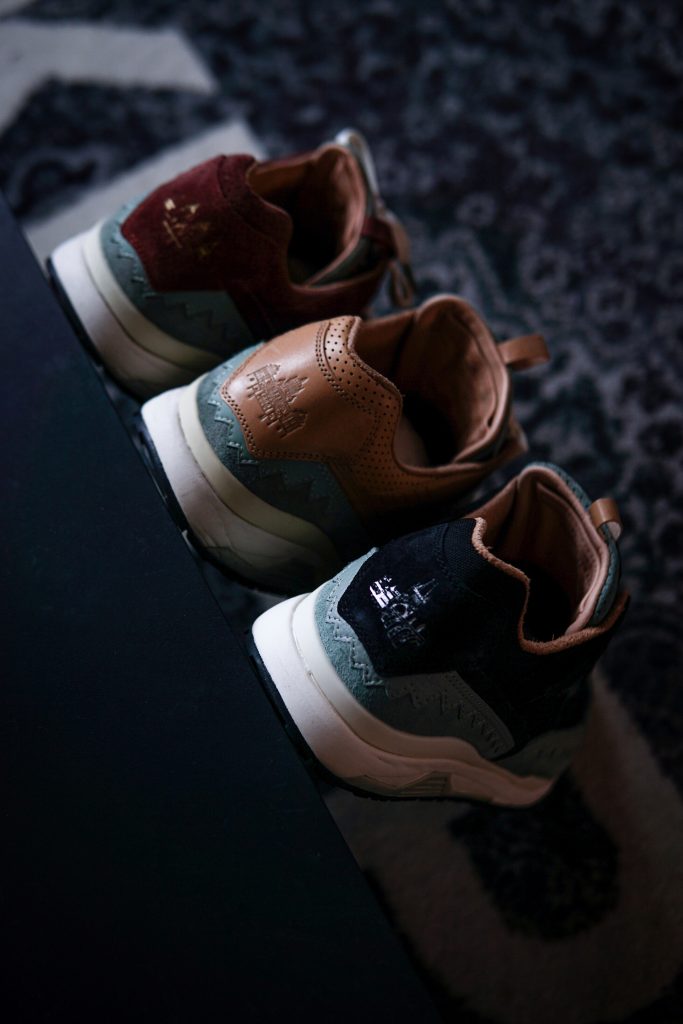 Dubbed "Jubilee", the third collaboration sees both parties pay a more sombre homage to the city of Prague on the canvas of the Ultimate. Prague is famed for being one of only a select few European cities that have managed to maintain their medieval architecture intact through two world wars and the communist period. It is widely known as City of the 100 spires, or stověžatá in Czech, a moniker it had gained from German politician Josef Hormayr for its magnificent urban rooftop landscape.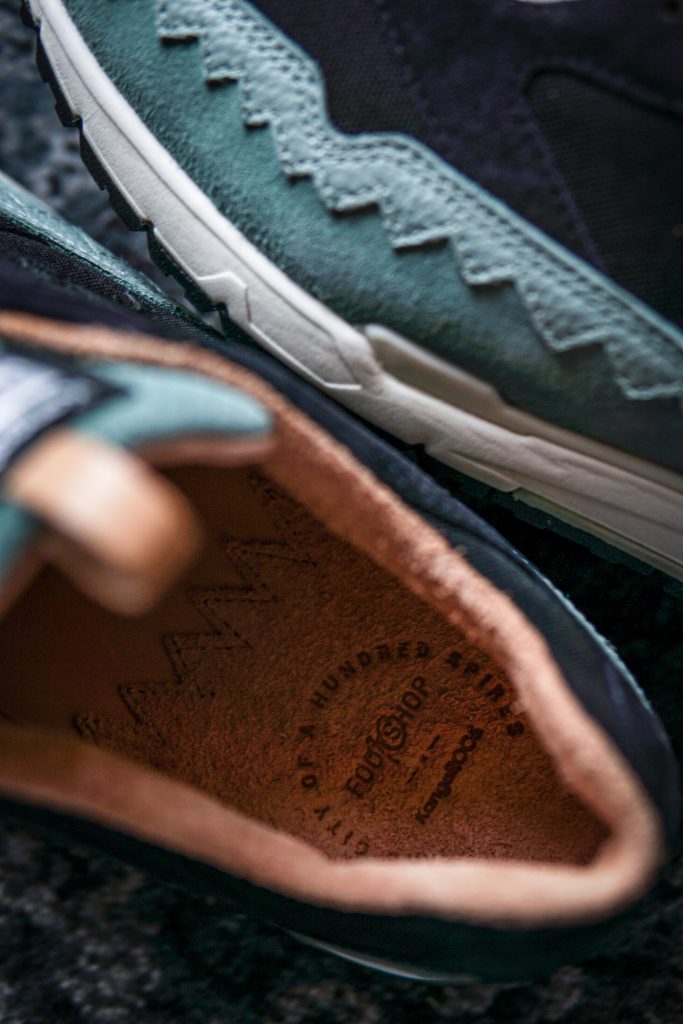 On the "Jubilee", said spires are recreated on the mudguard and side paneling, where the layered leather upper is shaped in a zigzag fashion. The carefully crafted leather of the spires contrasts in a lovely turquoise tone against the terrific black of the main upper. Beyond the obvious Roos branding on the sides, the kicks also feature embossed spell-out logos of Footshop and Kangaroos, as well as a detailed drawing of Prague's cityscape on the heelcup. The whole silhouette is further accentuated by the exquisite light-beige inner lining and pull tab on the tongue.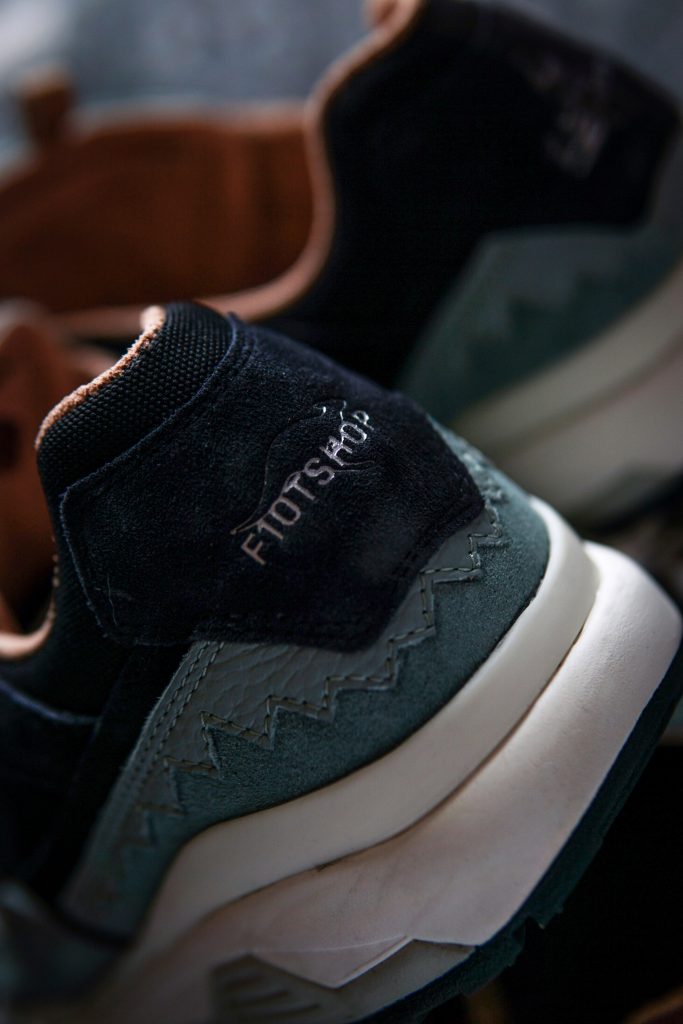 The Made in Germany "Jubilee" is available at Footshop and other select retailers for EUR289. Shout-out to Yuki (@yukigraphics) for the prime shots!