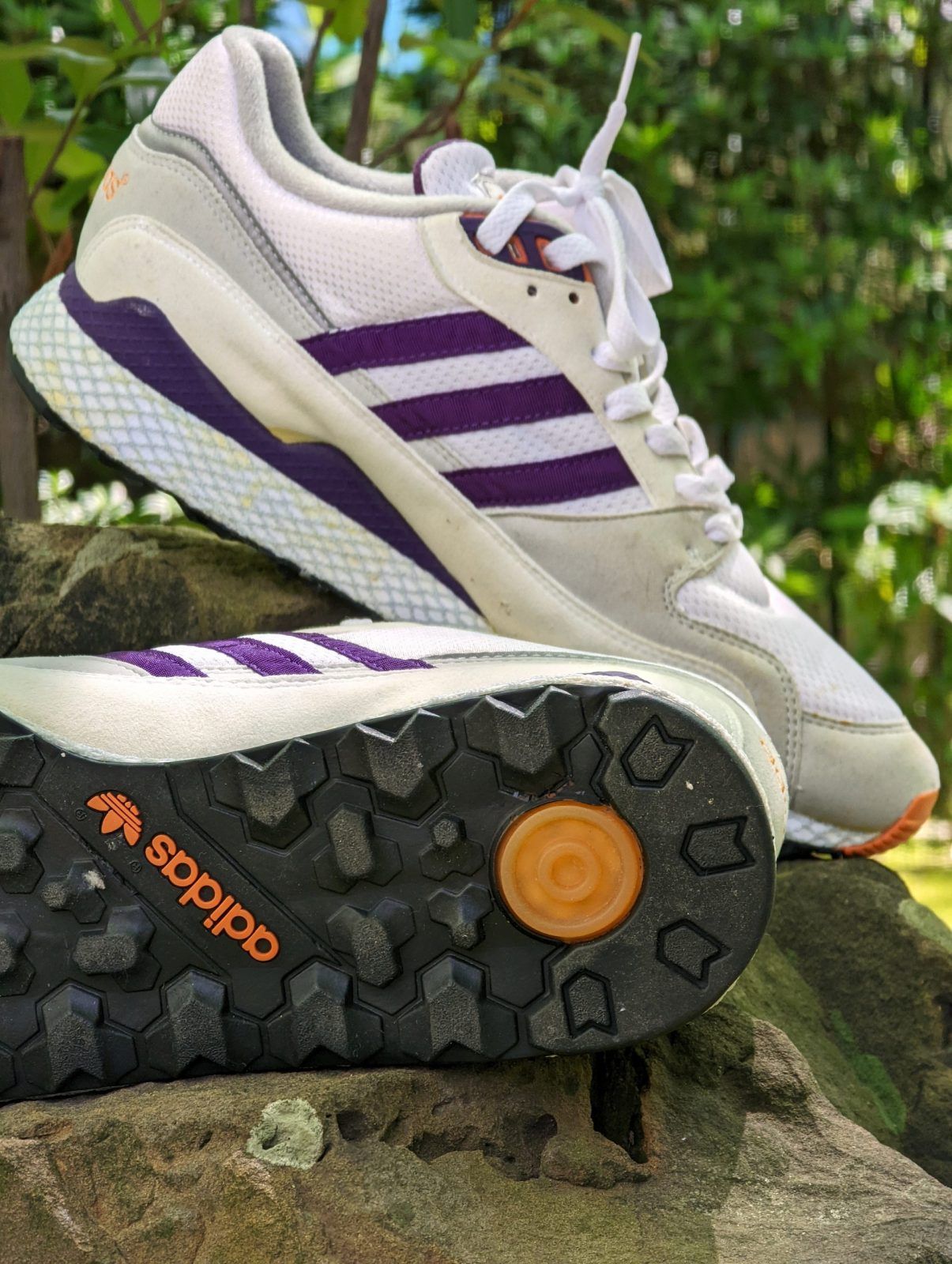 Womft? Vintage Fridays Lost Review: Adidas Oregon Tech OG (1993)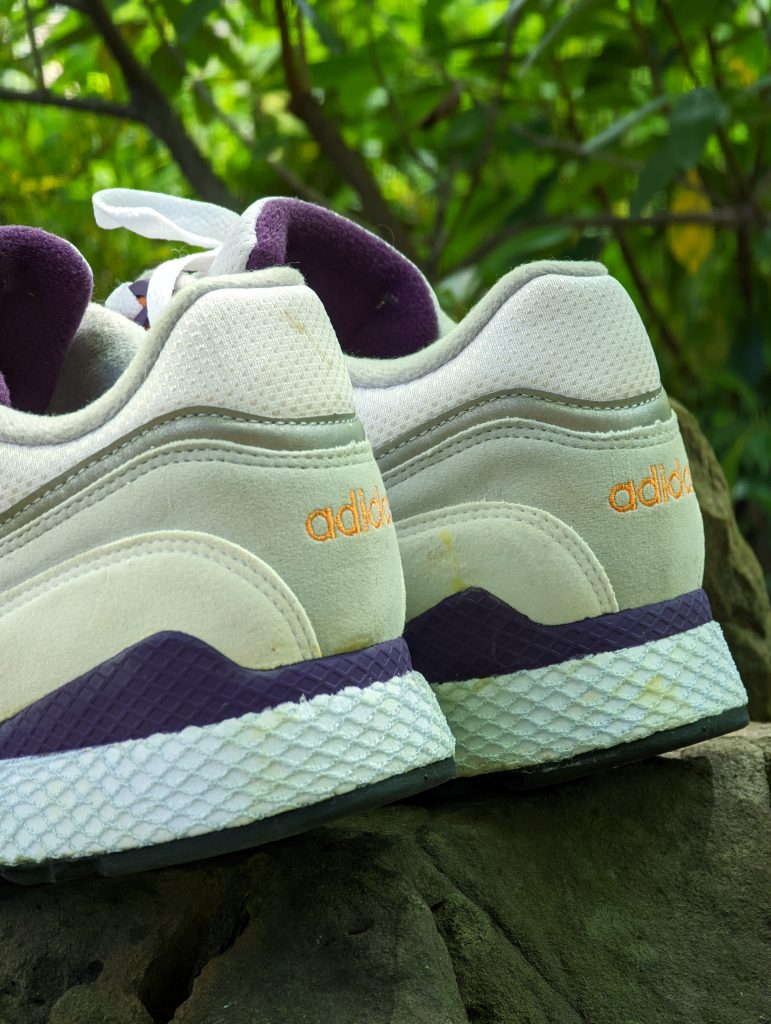 It should be clear by now that Adidas feels quite comfortable in its role as innovator. Be it inflatable Tubular cushioning, the Torsion stability bar, or – m ore recently – Boost and 4D, they have been at the forefront when it comes to creating cutting edge sneaker tech. However, the brand has also from very early on developed a habit of paying homage to its own history of innovation. In this installment of the Vintage Fridays Lost Reviews, we are taking a closer look at a model that combines both these aspects: the Adidas Oregon Ultra Tech. Hailing from 1993 and marketed as a "training shoe with a racing shoe fit", this model was also a reimagination of one of the Three Stripes early pairs, the original Oregon, and its groundbreaking cushioning tech, the Dellinger Web.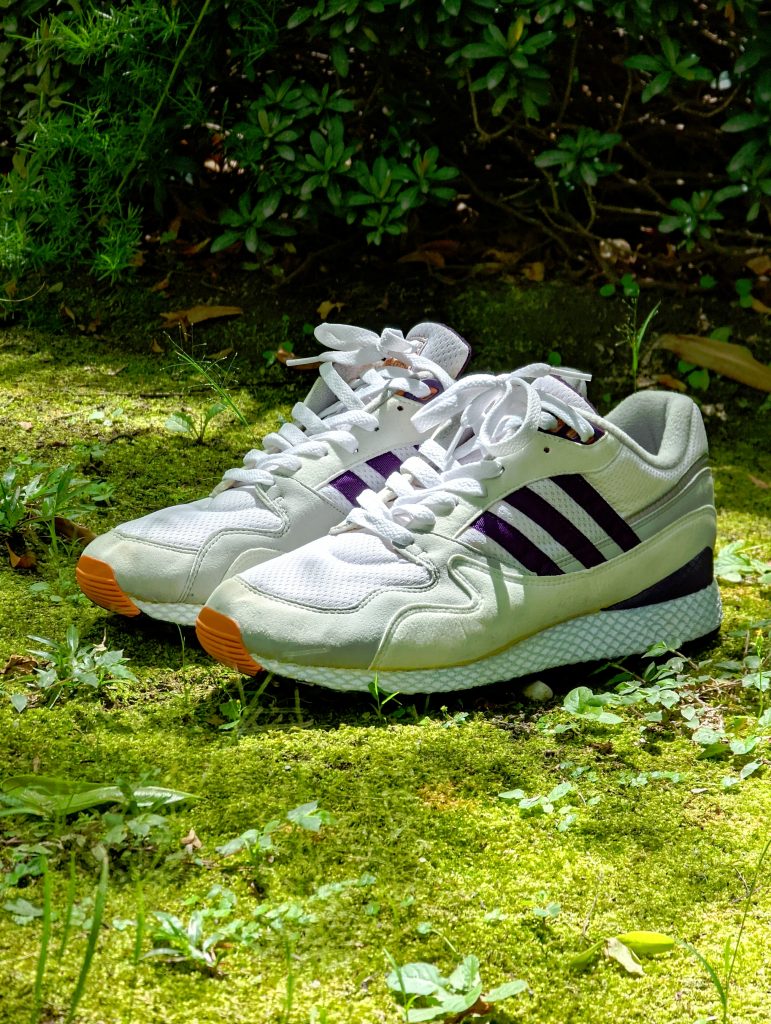 What we know:
Brand: Adidas
Model: Oregon Ultra Tech
Colorway: White-Peach-Purple
Type: runner/lifestyle
Model number:
Release: 1993
Place of manufacture: Republic of Korea
Rrp (UK): £59.99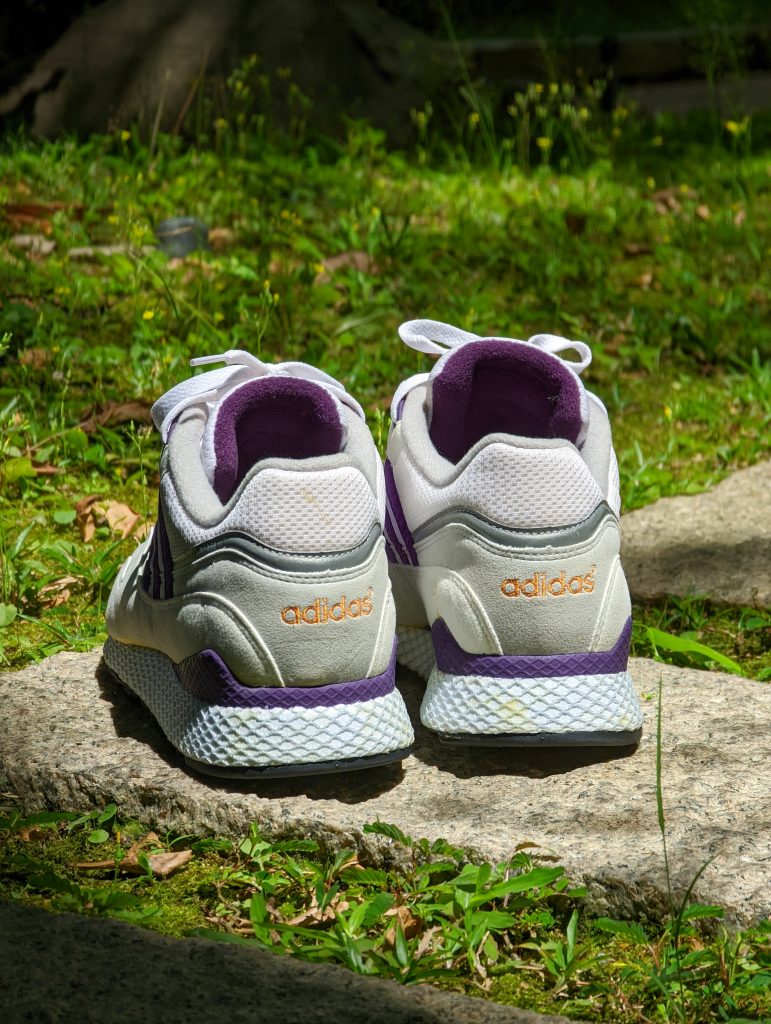 The Oregon Tech was originally released in 1991 to celebrate the Oregon that debuted a decade earlier. Although not the first reinterpretation of that classic – an honor which goes to the Forest Grove – it was the first to update the design in a more dramatic and functional way. This was done not only in view of changing aesthetics, but also with an eye on improving athletic performance. Instead of simply celebrating a revolutionary model, the team from Herzogenaurach wanted to reinvent it.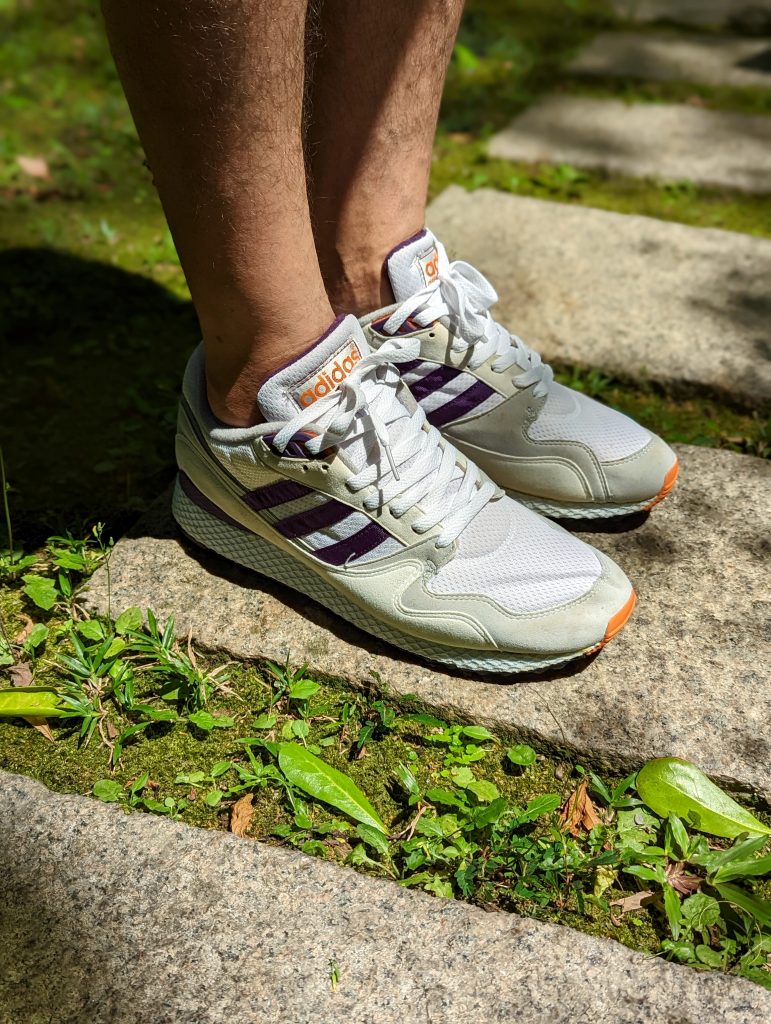 The OG Oregon is of course known for being the brainchild of legendary Oregon State track coach Bill Dellinger. Dellinger's name is closely intertwined with Adidas' history thanks to the famous Dellinger Web, which was first put to use on said model upon its release in 1982.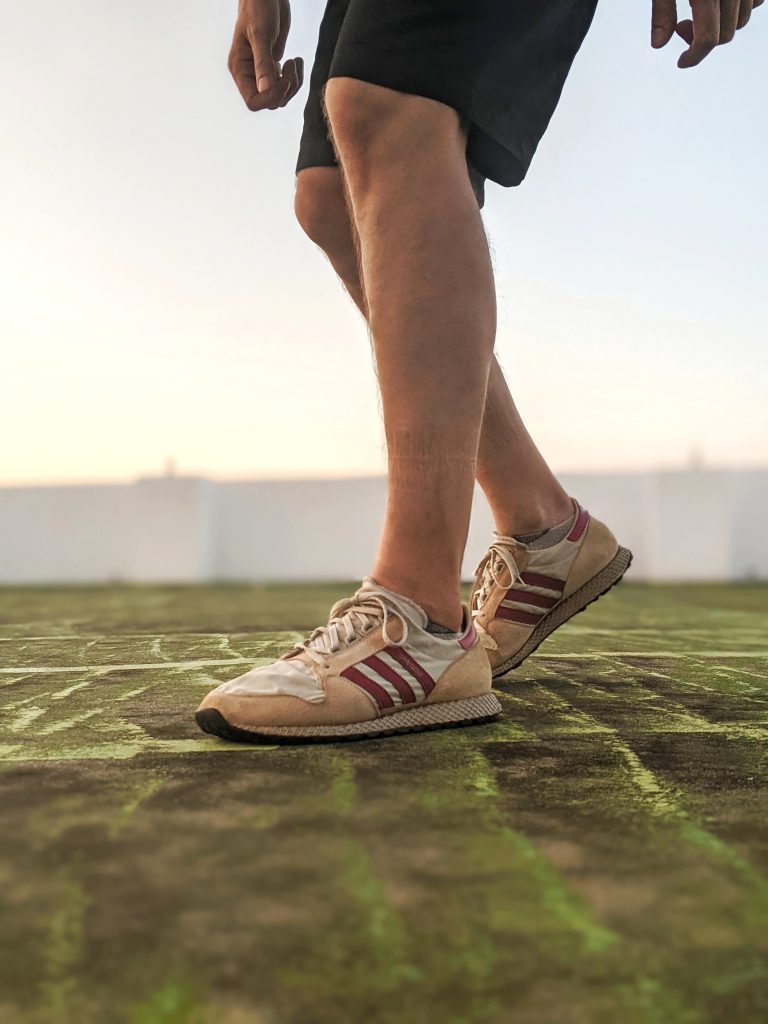 Although difficult to fathom now, back then this was groundbreaking sneaker tech: As marketing had it, Adidas engineers led by Dellinger actually discovered "a loophole in Newton's Third Law of Motion" by creating a "space-age spider web". Big words for sure, but runners tended to agree that the Germany-made trainer indeed provided superior (albeit relatively short-lived) shock dispersion compared to contemporary competitors.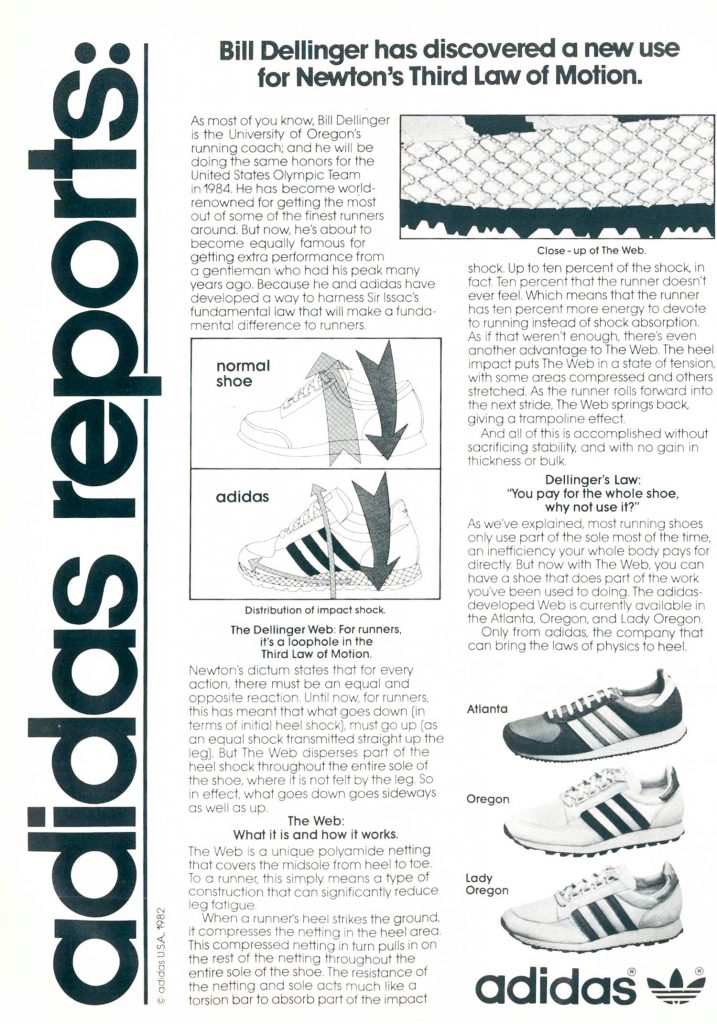 The Oregon Ultra Tech builds upon this foundation of innovation, all the while reimagining the original quite drastically when it comes to design. Whereas the OG was subdued in a grey upper with maroon accents, as well as an extremely low profile, the epigone was designed with a higher last. Bolder colors were used, this giving the shoe a much more memorable look.
More so, although the Dellinger Web was maintained on the pre-molded EVA mid, Adidas also added a Softcell element in the heel portion for good measure. Softcell, of course, was then promoted as Adidas' state-of-the-art cushioning system: By using an array of EVA pellets that would disperse upon impact and then regather, this inlay was supposed to provide reactive shock dissipation when needed most. Finally, and perfectly in line with the Zeitgeist, the team from Herzogenaurach also added stability bars around the heel that further added to this model's unique appearance.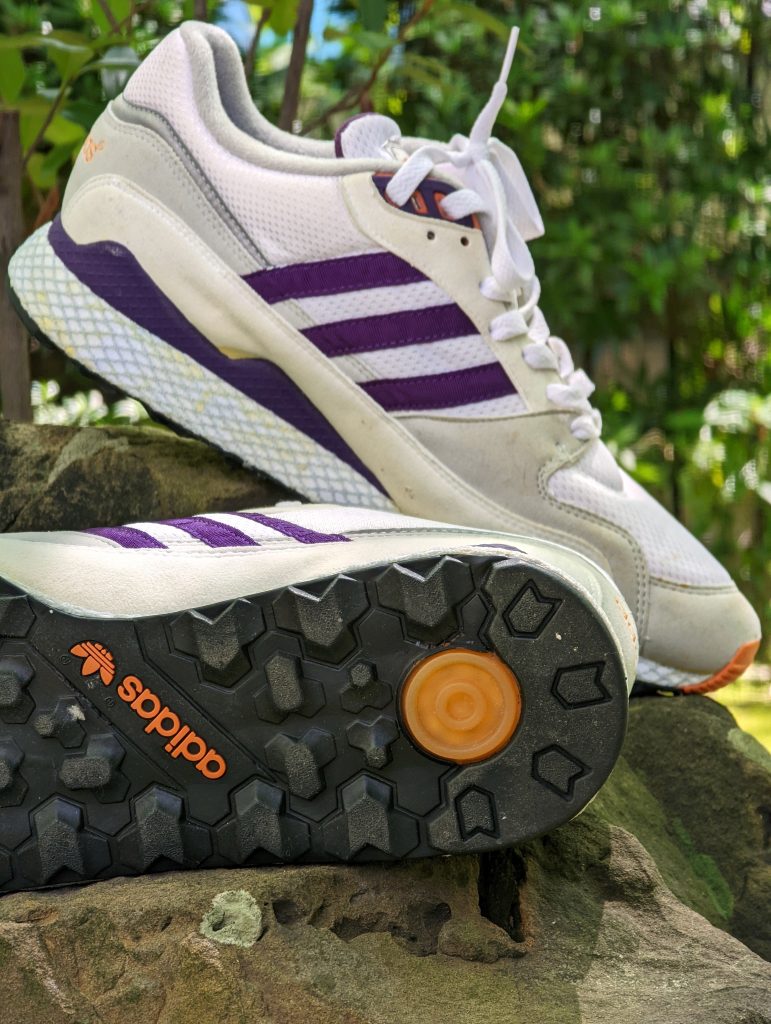 And it was this look that enabled the Oregon Ultra Tech to maintain its popularity over the years. Apart from the comfort this lightweight runner offered, the unique and highly recognizable colorways struck a chord with audiences. This appeal was further increased via little gimmicks like 3M reflective materials, which directly fed into a hunger for slightly more futuristic runners. Finally, the prominent stripes on the lateral and big spell-out logo on the tongue played upon Adidas' newfound love for simplicity in the wake of the EQT range. All in all, the Oregon Ultra Tech interweaved athletic purpose with a back to basics design, as well as linking legacy with an innovative outlook.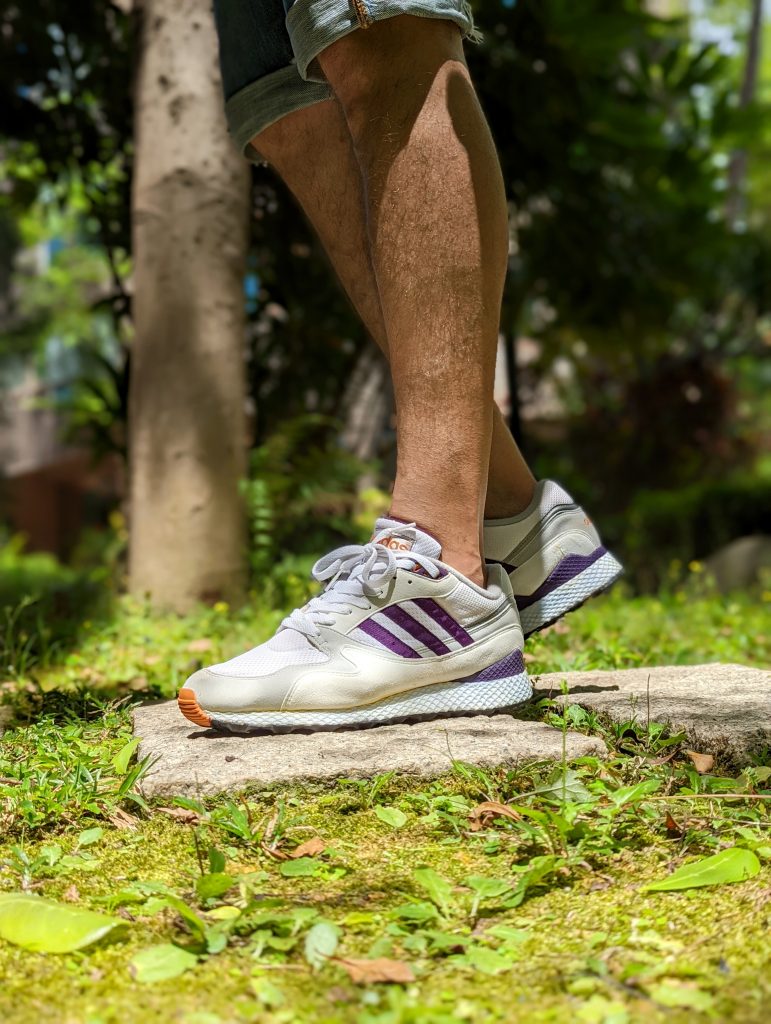 On this model here, however, bold color blocking is substituted by some more subdued yet cleverly positioned accents against the white upper. Both the logo and eyelets carry a peachy orange, while the lateral stripes and stability bars around the heel come in a deep purple. The synthetic suede upper and Nylon mesh of the toebox, on the other hand, are kept in pristine white.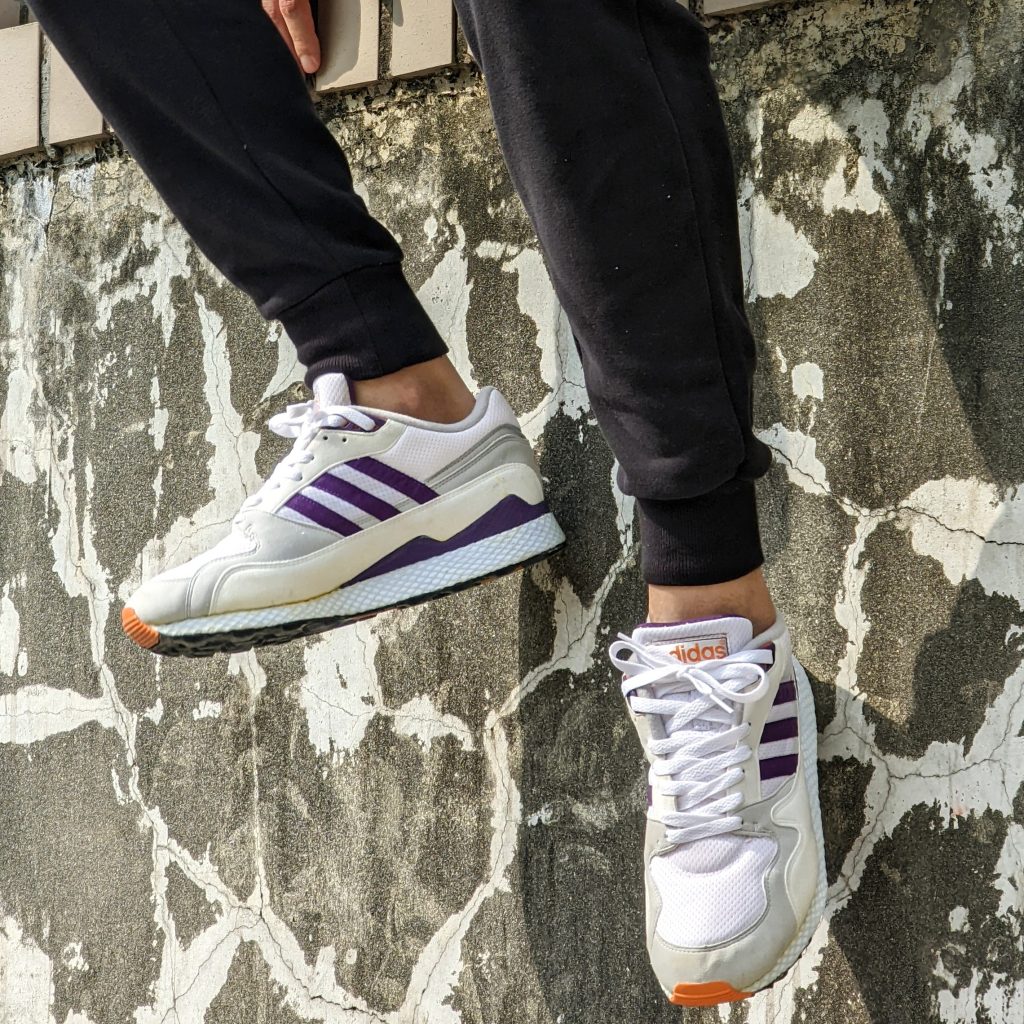 In sum, this is a colorway perfectly suited for summer, and thus one that Adidas should have considered when preparing the last retro lineup. Be that as it may, the Oregon Ultra Tech is a great piece of footwear that is as comfy as they come. More so, it is exemplary of Adidas' long-lasting tradition of pushing boundaries, all the while staying connected to its past.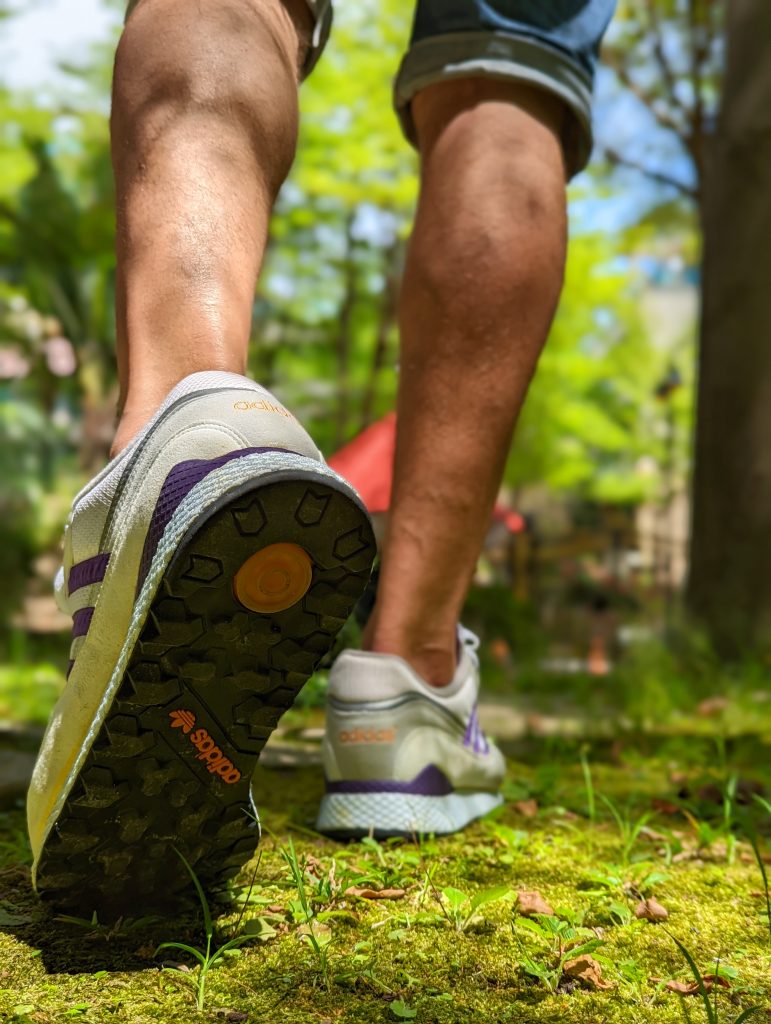 Womft? Vintage Fridays is curated by Alex Kais, aka @armerschuster. Contact at armerschuster@gmail.com