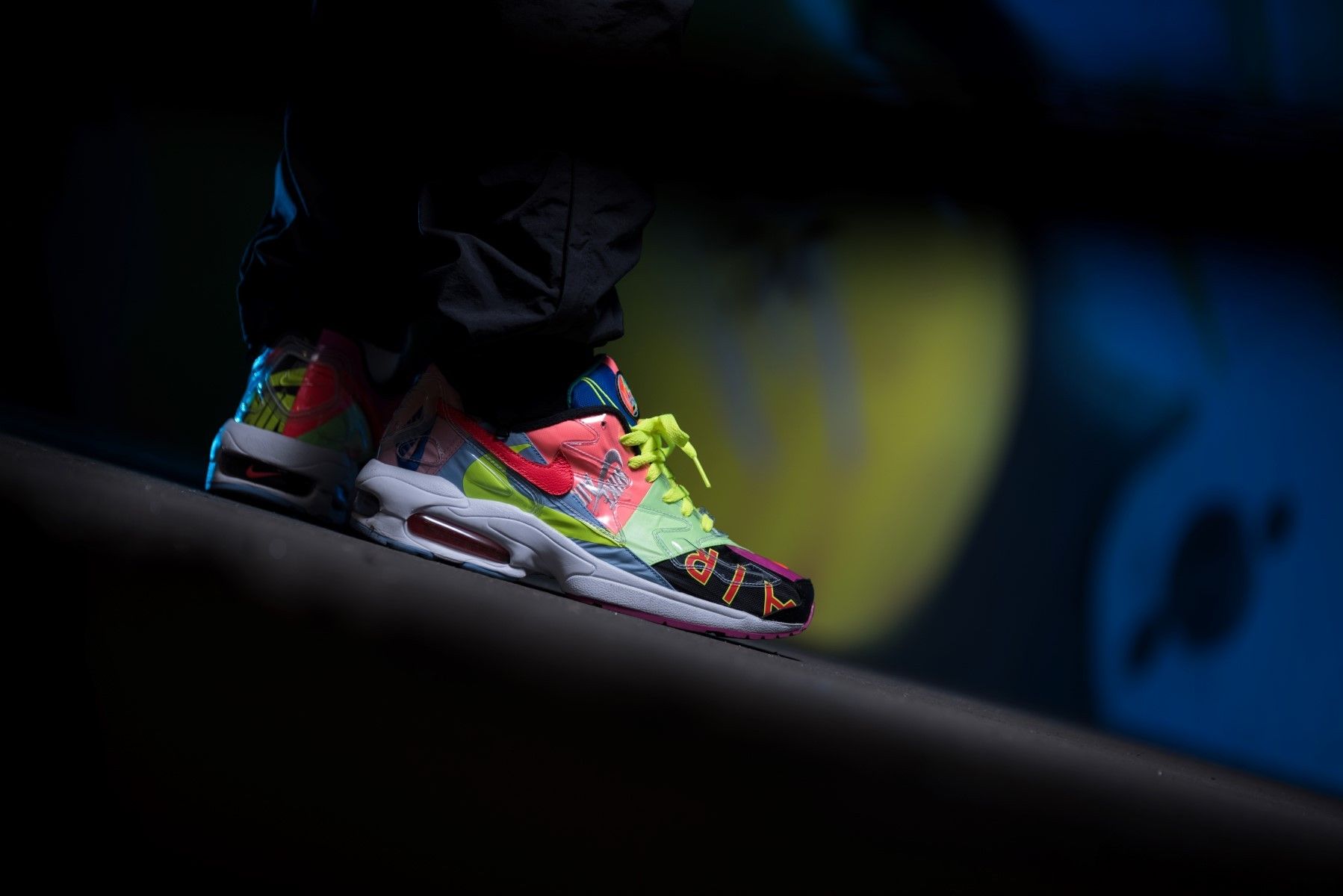 WOMFT? Review – Nike Air Max 2 Light Atmos
Nike and Atmos, this combination makes us want. Immediately our head is full of associations of successful collabos. Party in our head!
Atmos gave the Nike Air Max 2 Light a lucent pattern that really fits with its patchwork upper to sportswear from the 1990s. For us, it's also fitting in a broader sense: we feel reminded of all the illuminated signs that exist in Tokyo, the home of Atmos. The upper also consists of a beautiful and comfortable mix of materials. The typical structure of the Air Max Light is indicated by a transparent plastic overlay. Really very nice, BUT: Under the transparent overlay condensation can collect while wearing, which looks not nice.
The shoe looks very nice, without sweaty feets. In our opinion, it can be combined super with a light blue jeans (relaxed fit) or with a tracksuit. Nike offers Tracksuits, Sweater and Shirts to you in Hyper Pink, Black, Hyper Jade.
Photocredits: WOMFT?