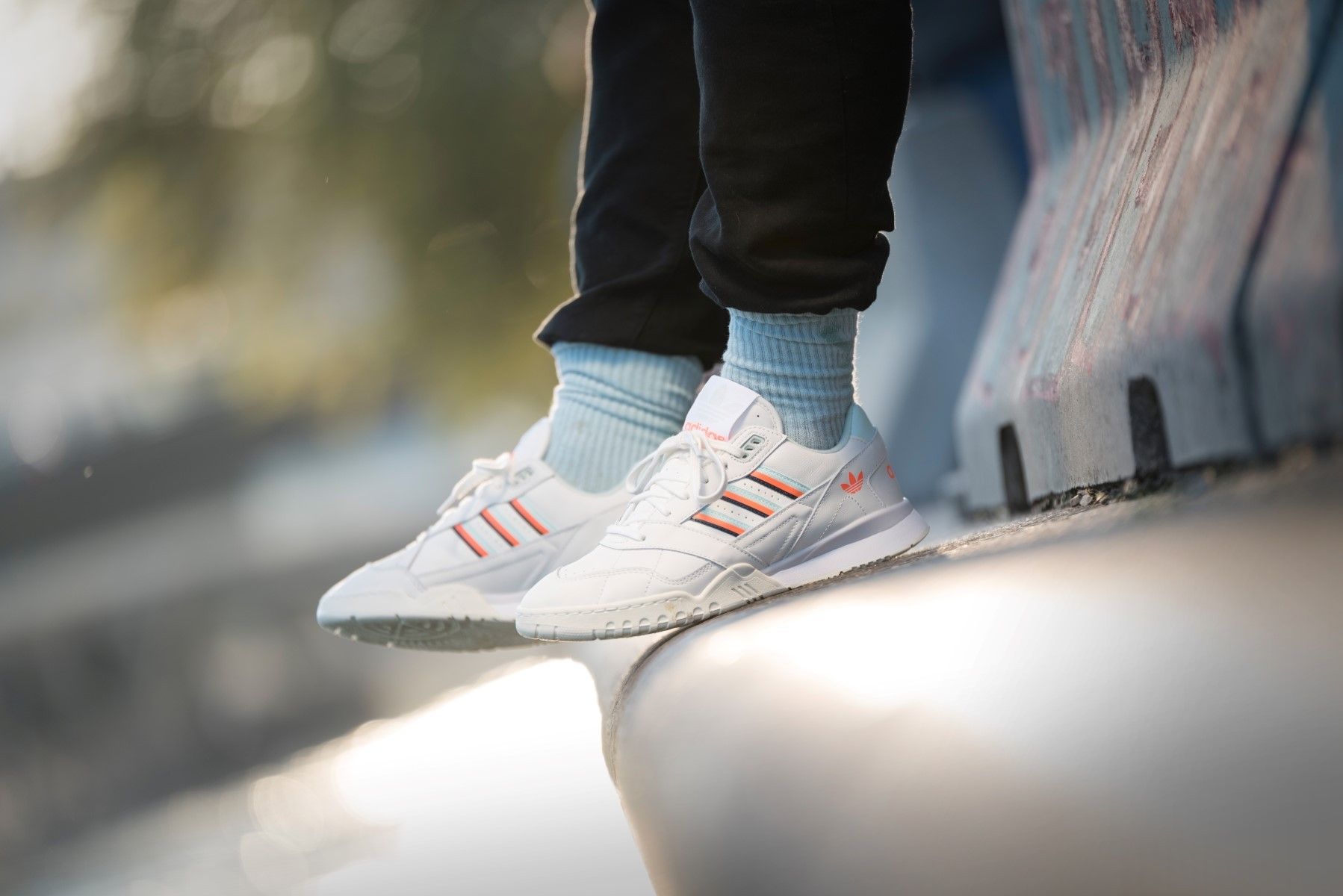 WOMFT? Review – ADIDAS ORIGINALS A.R. Trainer [english]
If one can believe the brand with the 3 stripes, then this year it goes back again to the tennis court: Beside the revival of the clean All-White trend, the upcoming Stan Smith offensive as well as the introduction of the Supercourt, it can also be a little more technical following great models like the "Steffi Graf" or "Ivan Lendl" (officially "Super Tennis").
ADIDAS delivers with the A.R. Trainer a credible 80's design on a new silhouette. The upper consists of several smooth leather overlays – no bad smooth leather but definitely not as "butter" as it actually looks and as one would wish.
The really beautiful pastel colourway in "Ice Mint Solar Orange" on a base in "Cloud White" compensates for this a little bit – from our point of view a retro colourway par excellence!
The multi-piece midsole features a raised element in the forefoot area, just like you know it from other performance tennis shoes in the late 80s and early 90s – see "Tech Challenge".
Finally, a light EVA sole ensures a pleasant wearing comfort, even if the overall cut is slightly narrower.
For 100€ the A.R. Trainer is a successful style in a retro look. No hype, but a good pair of sneakers for spring and every day at a fair price. Please more!
The ADIDAS ORIGINALS A.R. Trainer is now available at selected retailers.
Photocredits: WOMFT?