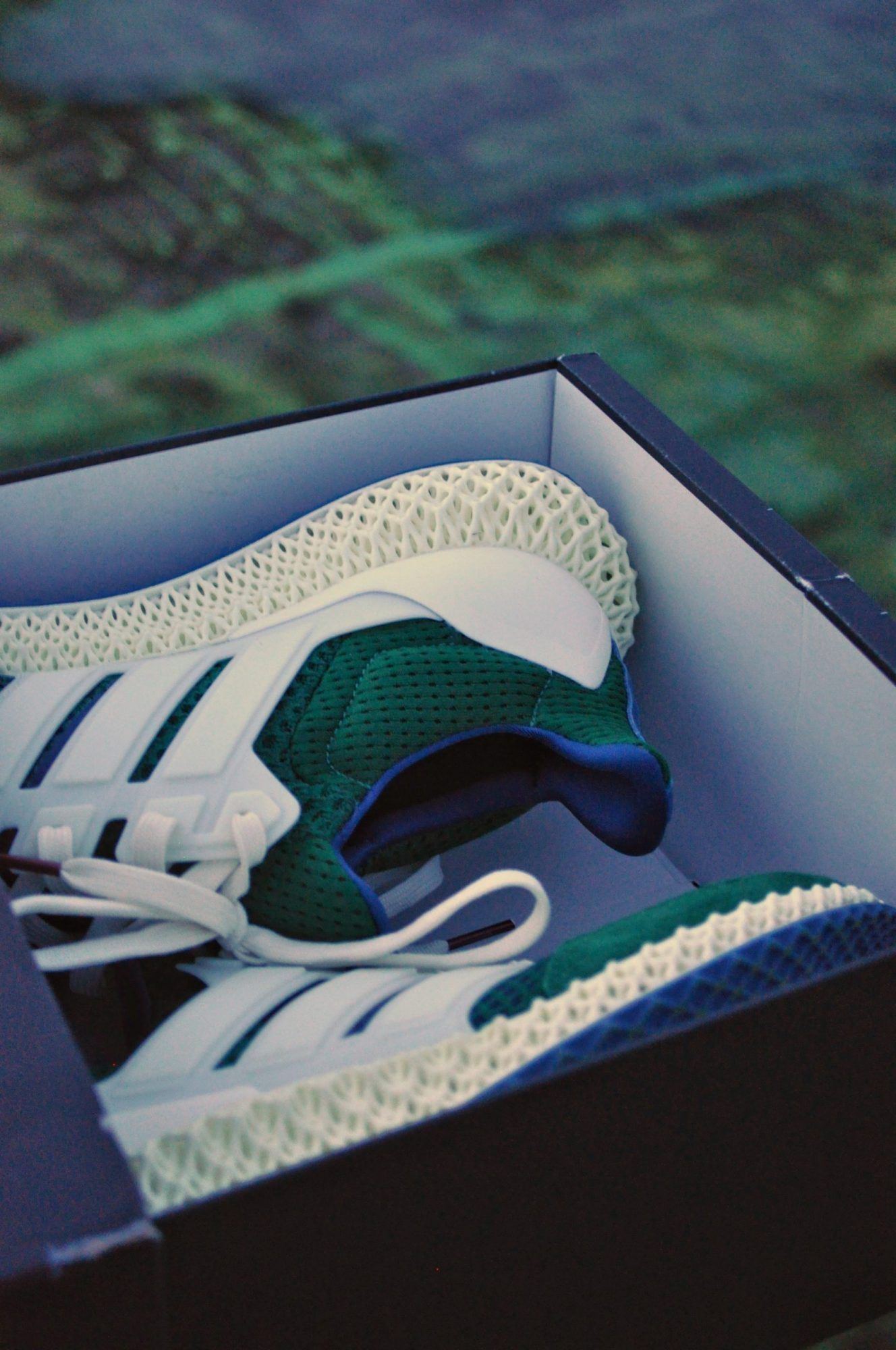 Adidas Ultra4D x Packer "Forest Green"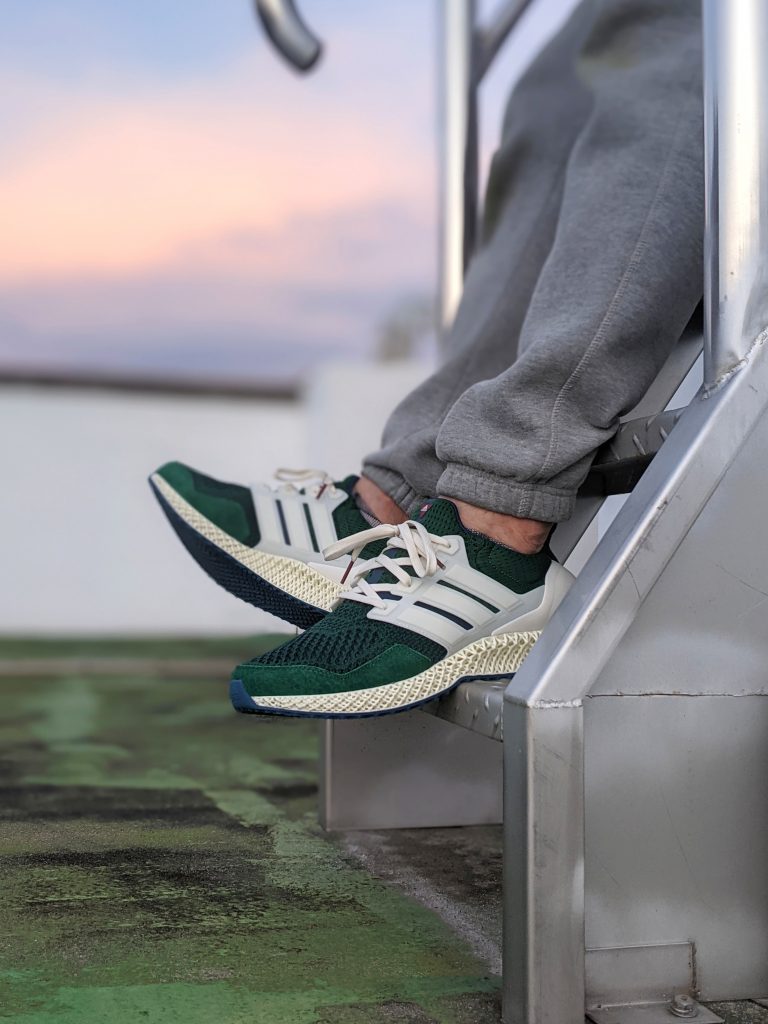 As the world turns, Adidas is slowly adding new colorways and consortium releases to their Ultra4D range, arguably the most coveted part of the 4D lineup. Initially pioneered by the dynamic duo of @cass_sylvania and @govrn_, the combination of an 1.0 UltraBoost upper with a 4D mid finally recaptured some of the initial interest for the technology upon its launch in 2020. To be sure, Adidas have also introduced wholly new models such as the 4DFWD, yet those lackluster efforts may end up further watering down what little excitement is left. Not so the Adidas x Packer Ultra4D "Forest Green", however, at which we are taking a closer look today.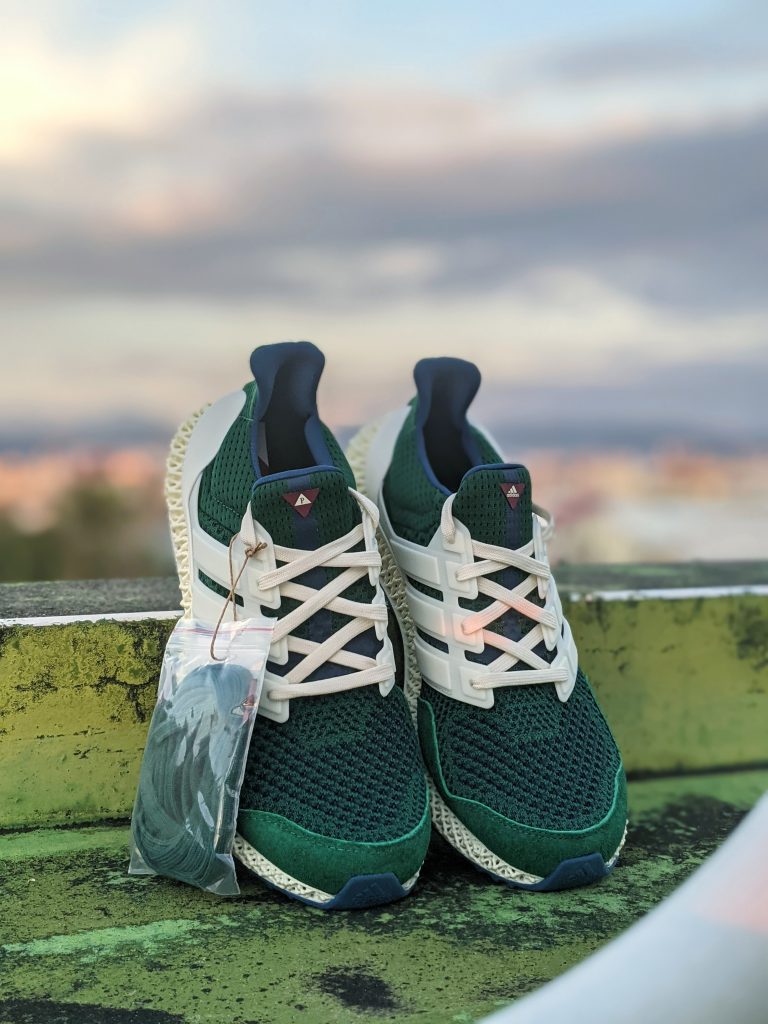 This is already the second collaboration that sees Packer and Adidas synergistically joining forces to rework the Ultra4D silhouette. One of North America's oldest retailers, Packer was established in Yonkers, New York in 1907. What with their deep connection to both East Coast history and sneaker culture, it is not surprising that they have taken a more thoughtful approach to reinterpreting the Ultra4D model. Whereas the first Packer Ultra4D took the high route with an all-black mid and cage that contrasted loudly against the blueish purple upper, the second iteration is much more subdued, even as the materials and construction remain lately unchanged.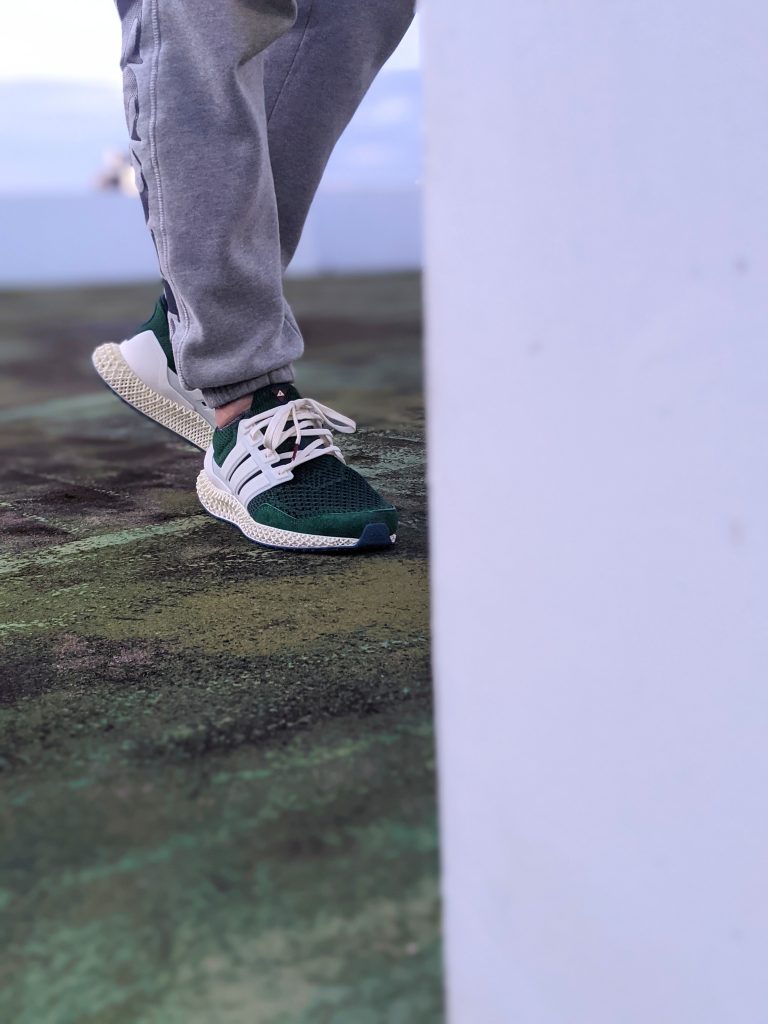 According to Packer's own press release, the goal was to counteract 4D and UltraBoost's respective futuristic clout with a design inspired by academic attire and their own experience:
With both the UltraBoost and 4D technology leaning so far into the future, the goal was to balance that ambition with some of the timeless formulas we've championed on our shelves for decades.Through a collegiate-inspired palette and clean, classic approach to color blocking, our upcoming Ultra4D flaunts some additional dimensions of the model's versatility with a look geared less to the now and more to the always.
Clever marketing patois that may be, but it appears a bit dated when keeping in mind that 4D no longer possesses the high priority it once had within Adidas' long-term strategy. Nor is UltraBoost much more than a shadow of its once progressiveness ever since the Three Stripes have flooded the market with a plethora of models and forgettable colorways. Nonetheless, one would be hard pressed to deny that Packer did at least partially succeed in achieving their goal, as this pair lives up to the hype (it sadly never really possessed) in many aspects.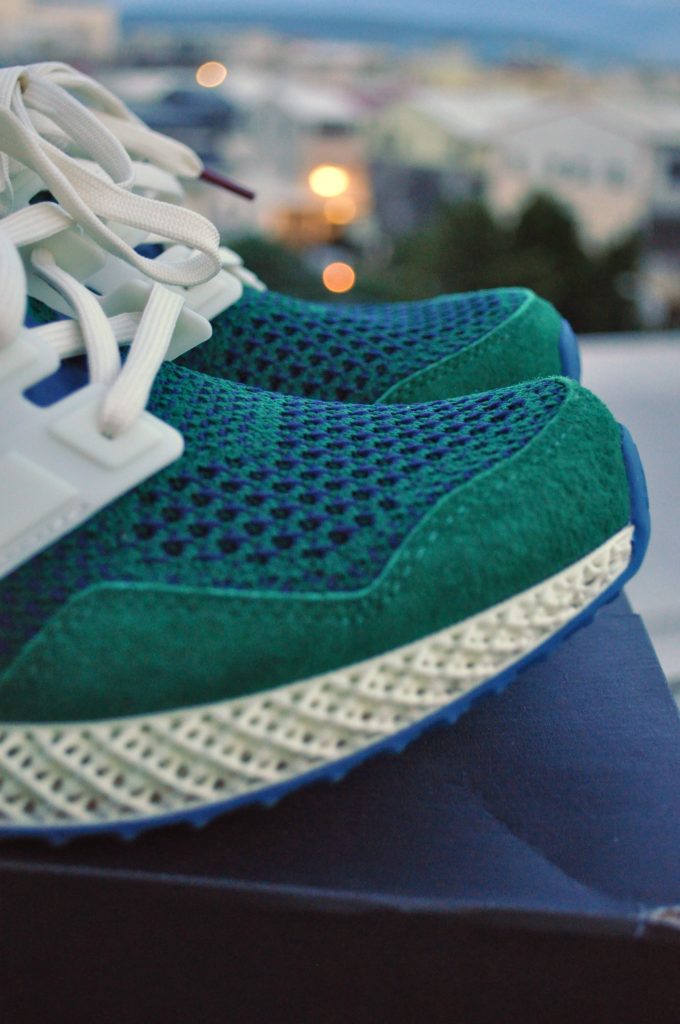 The upper is infused with a lush green that is as reminiscent of collegiate varsity jackets as it is suggestive of the smaragd foliage that covers so much of the East Coast. This mystic deep green is complemented by the secondary level of navy-colored primeknit, which enhances the classic 1.0 pattern that to many still reigns supreme. This navy tone also drapes the inner lining and outsole. The verdant intensity of the upper is then contrasted by the creamy 4D mid (sadly still painted, not in true tone) and an equally milky heelcup, laces and cage. Combined, these components ensure that the dominant leafy upper appears fresh rather than ominous, as well as vibrant rather than dull.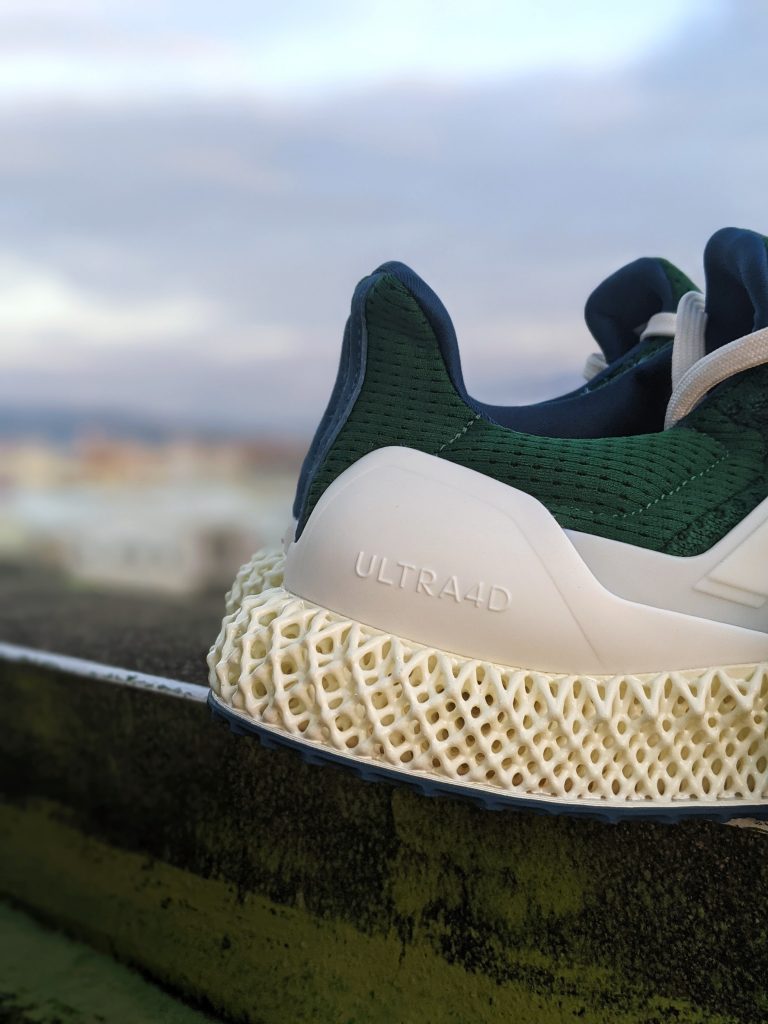 Building off of the original Packer collaboration, materials are top-shelf. The mudguard is of smooth pigskin suede, and primeknit is as lightweight, stretchy and breathable as ever. Additionally, this should probably be regarded as the most comfortable version of 4D out there, as it includes a lighter footprint and improved cushioning that might just challenge Boost's throne when it comes to comfort amongst lifestyle kicks.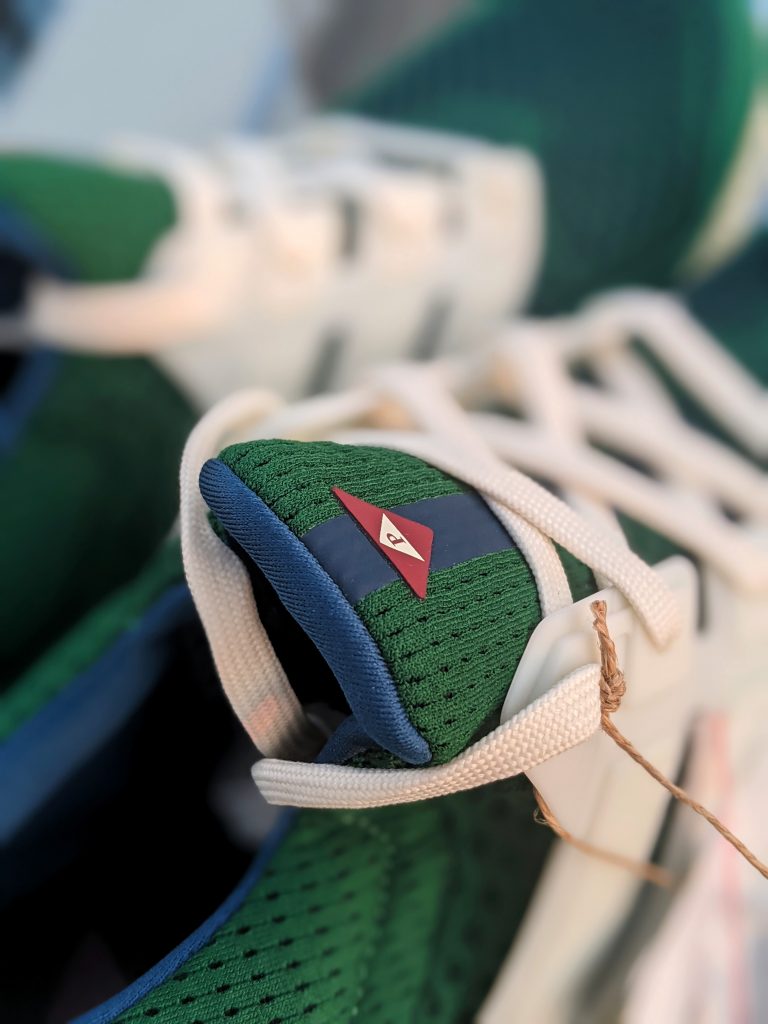 But Packer and Adidas also went the extra mile and devoted themselves thoroughly (but not excessively) to details: for instance, they included an additional layer of elegant stitching near the heelcup, as well as adding navy-tone webbing strips on the tongue and heel. These touches are further complemented by Packer-branding on the insole and the tongue, the latter of which is particularly striking due to its quasi-3D materiality and ochre-red coloring. Subtle they may be, in sum these touches ensure that this pair actually looks its price tag.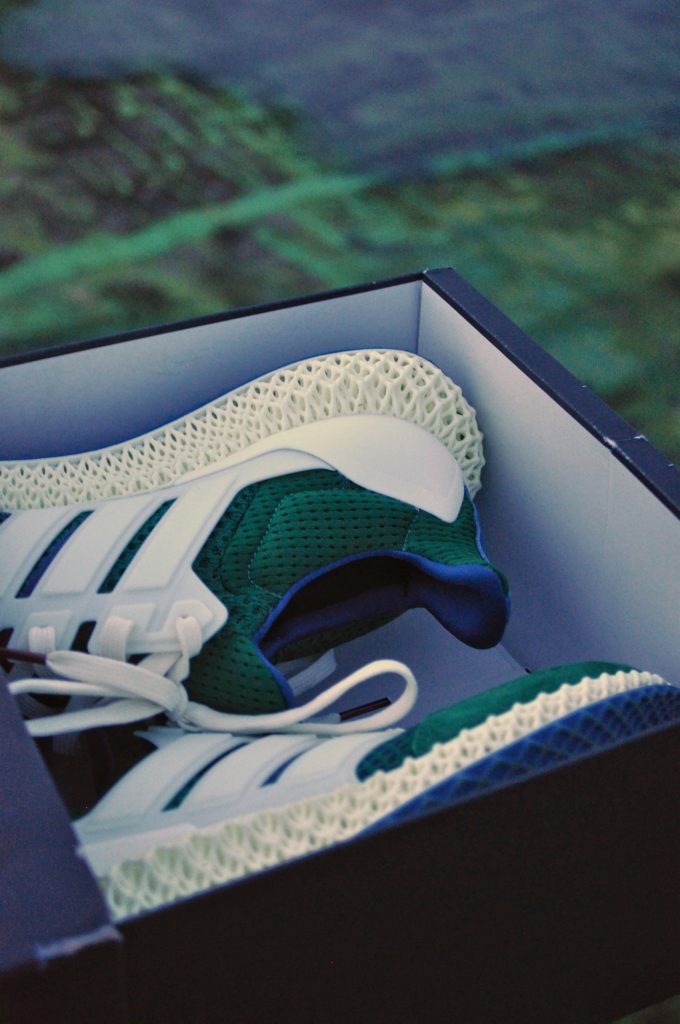 Will the Adidas x Packer Ultra4D "Forest Green" restart the hype machine for Adidas' 4D range? Probably not, but the recently launched Ultra4D collegiate CWs Miami and Arizona State may achieve that. Nonetheless, whereas those are mere 1.0 UltraBoost epigones that hark back to the long gone prestige of circa 2015, the Packer pair stands on its own two feet as a fantastic silhouette and colorway. And it is here that it does transcend Packer's marketing lingo and achieves the lofty goal of "gearing towards the always": This is simply a great-looking shoe that builds upon a well-conceptualized, learned and executed design. Be it now or in twenty years, its timeless aesthetics and comprehensible symbolic language will ensure that the Ultra4D Packer "Forest Green" is regarded as a pair of great sneakers, simple as that.