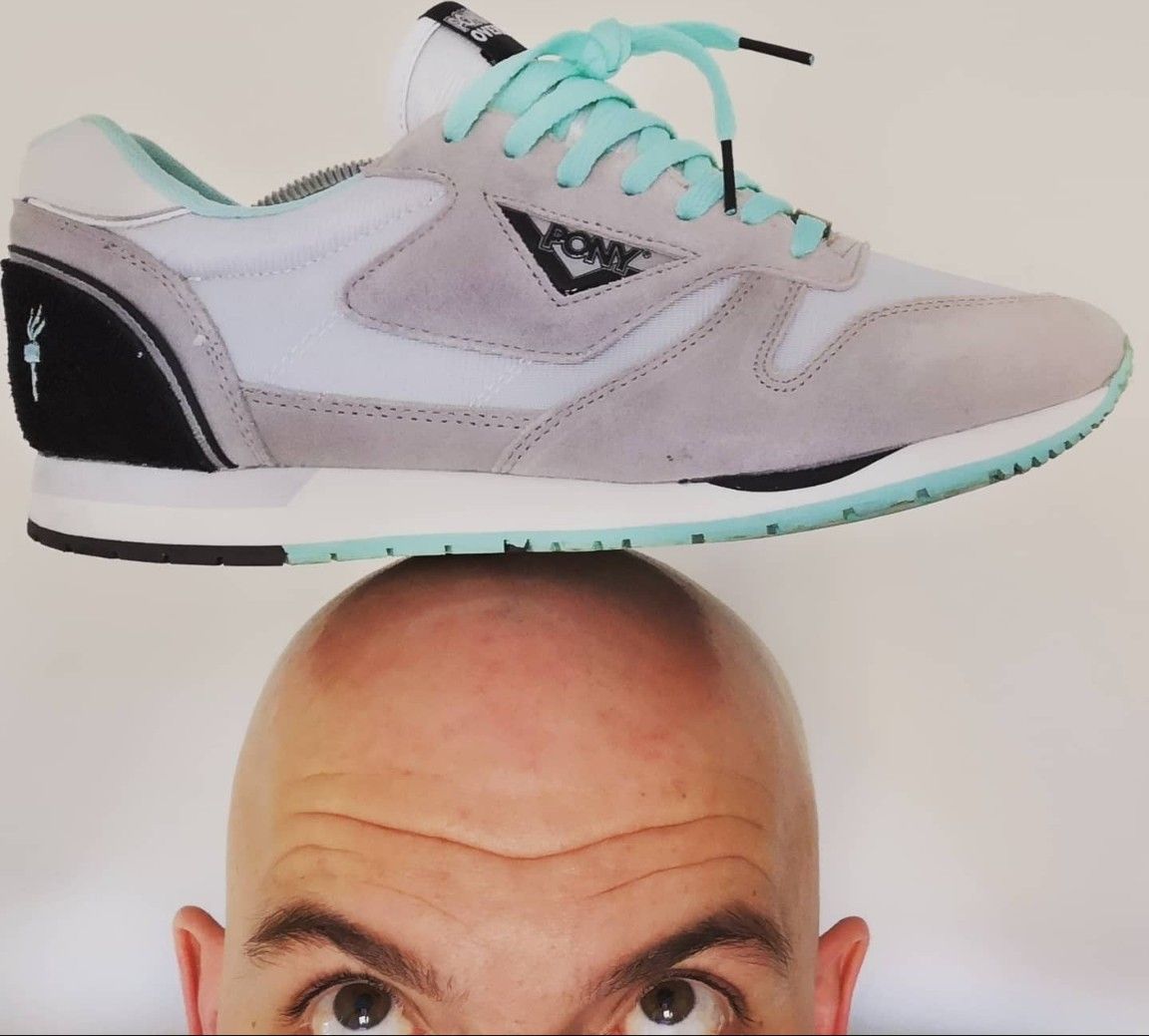 Vintage Fridays collector spotlight: Ian_1978, aka never not looking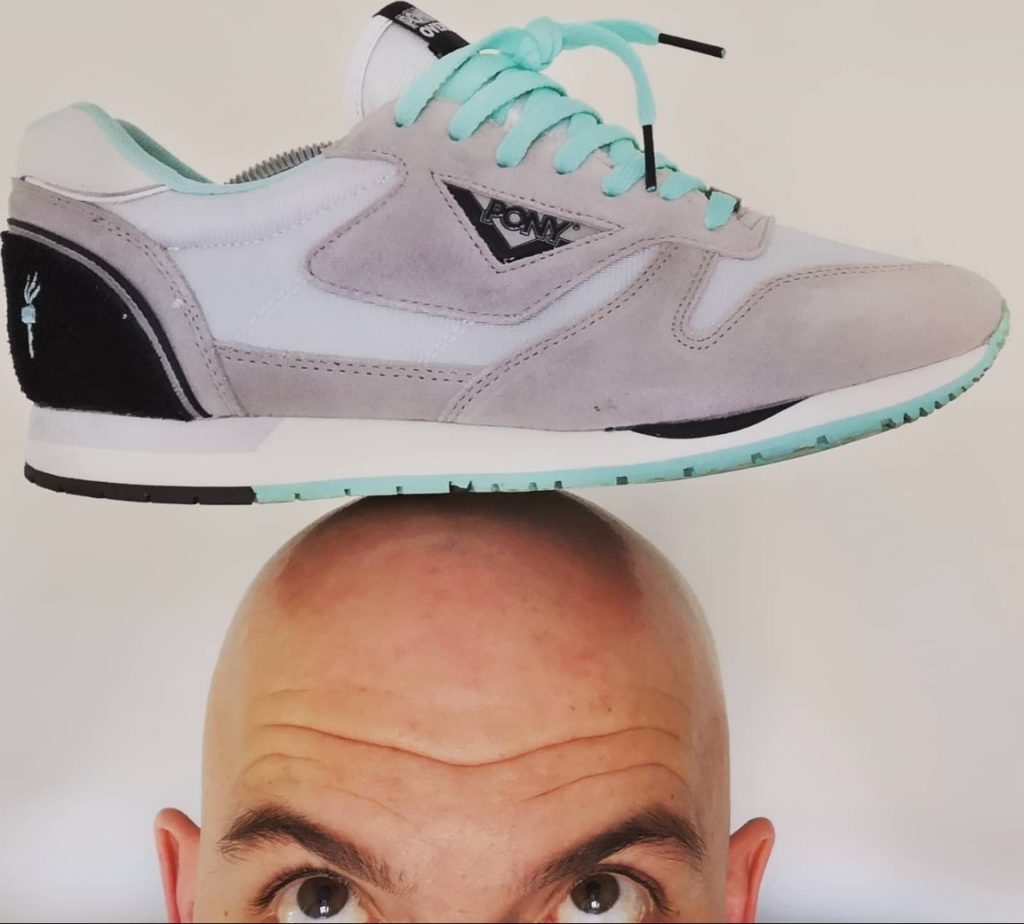 Instagram is notorious for being a hype machine that highlights whatever advertisers throw at it. However, being free to use (if you discount your personal data being sold to the aforementioned advertisers), IG is at the same time home to an abundance of collectors. While not famous nor widely known, they often own true gems, both in the form of shoes and stories. To bring these individuals to the forefront, we are introducing the Vintage Fridays collectors spotlight.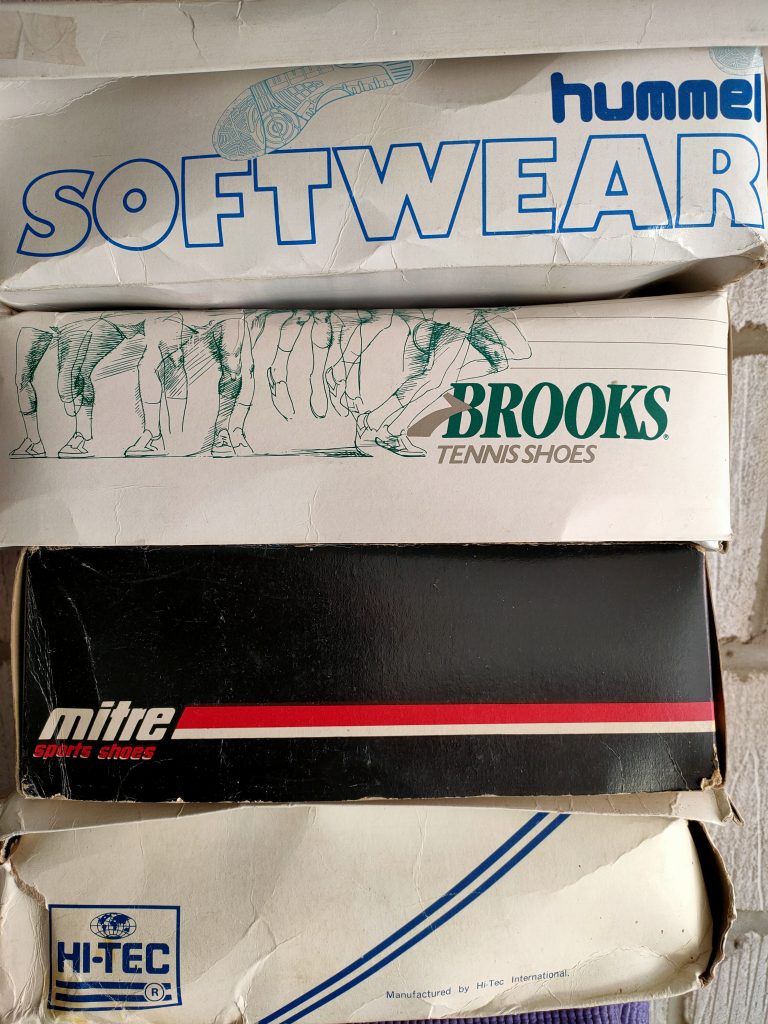 Today we have Ian with us. Hailing from the rural UK, Ian is a working dad who has been "collecting consciously", as he puts it, for almost two decades. Before that, however, Ian was already accumulating knowledge during stints at local stores First Sport and, subsequently, Inter Sport. There he not only was imbued with plenty of familiarity regarding '90s brands and models, but also got in touch with how shoes were marketed by salesmen.
Growing up in the eighties, of course, new kicks were usually something decided on and provided by parents, who in the typical dire economic environment opted for more frugal choices when it came to the daily rotation. Says Ian, "as kids we always wanted the best trainers there were, but the reality was that our parents weren't on the same page. Growing up it was mostly the standard Hi-Tec or Dunlop models bought off the market. These were then followed by basic astro turf trainers that lasted for years."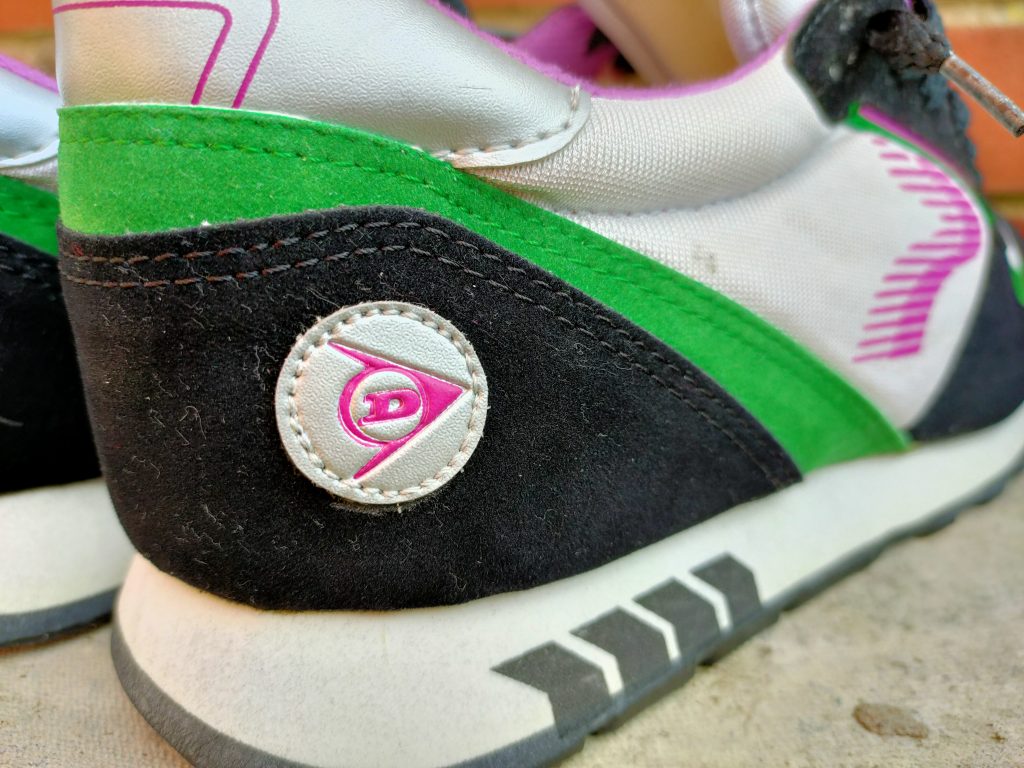 It wasn't until the 90s that a sixteen year old Ian finally got the chance to use his own hard-earned money to cop a pair of kicks he really wanted. That was a pair of blue low top Nike Air Darwin in canvas. Marked by the idiosyncratic reversed swoosh near the heel, this is a pair he remembers fondly and still searches for on an almost daily basis. "Team these with some 18″ hem baggy jeans and you are one step away from being the new Marky Mark." Talk about a funky bunch, eh?!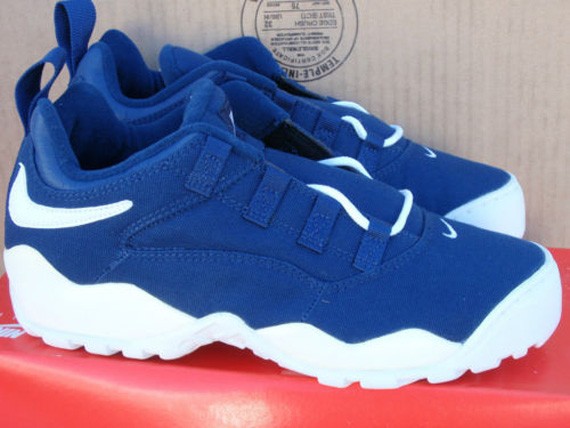 During his time at First Sport, shoes slowly turned into a passion. Working the floor and seeing new releases first hand, sneakers would increasingly pique his interest: "Deliveries would come twice a week and I would probably buy a pair every month or so…staff discount and all that." Don't be fooled though by the plethora of info and hype about upcoming releases we enjoy today, because back then no one really knew what models were about to be released. Explains Ian, "it was the pre-internet era, so there was no warning of what was due out." The result was an element of surprise that is almost fully lost nowadays, what with blogs, IG accounts and everybody and they momma leaking info on new kicks. Back then, however, "opening the delivery boxes was the first time you would actually see these shoes."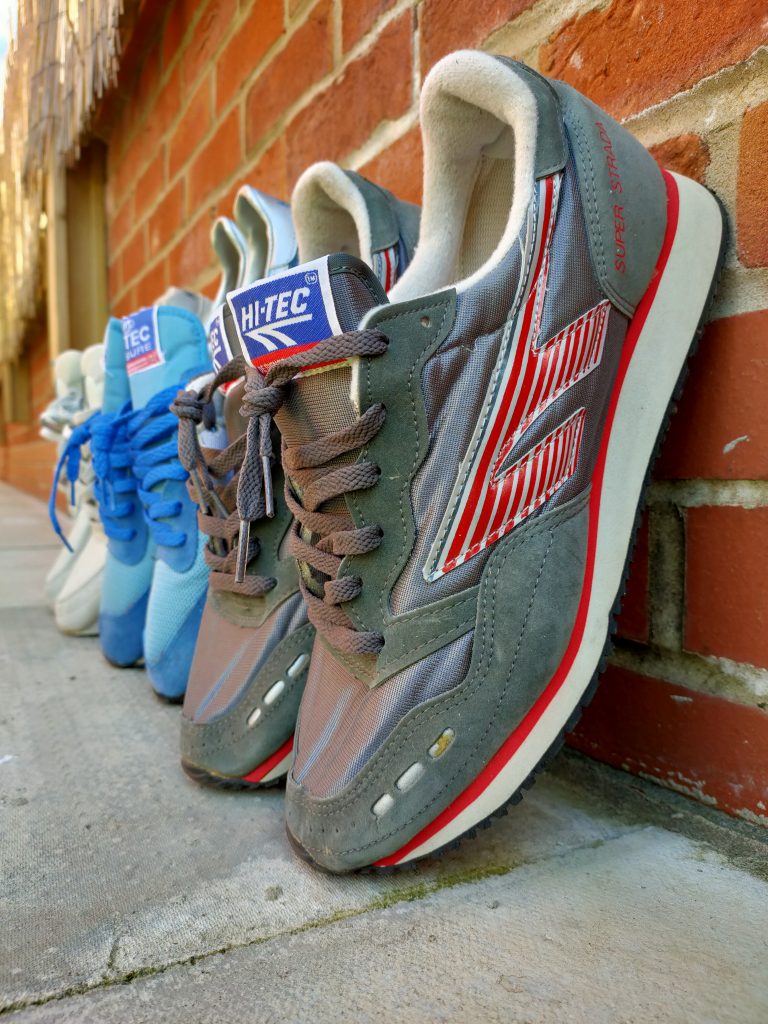 Times have changed indeed, and Ian's background in mid-90s sports retailing provides him with a unique historical perspective: "Back then, stuff like the Nike Air Icarus, the Reebok Pyro, or the then-spanking new Adidas "Feet You Wear" range all sat nicely on the slat walls together. Technology and design were at a peak in this era." These experiences are increasingly hard to relate to nowadays, though. What with retailers either going bankrupt or being bought out, and companies like Adidas even actively seeking to sideline them to appease stockholders, the way we are shopping for sneakers has changed drastically. As Ian puts it, "today's kids will never know the joy of going into a proper sports store, looking at the pairs on the wall, being mesmerized by the tech, and saving up that money to finally grab that pair off the shelf they were admiring from afar for so long. All they have now is JDs."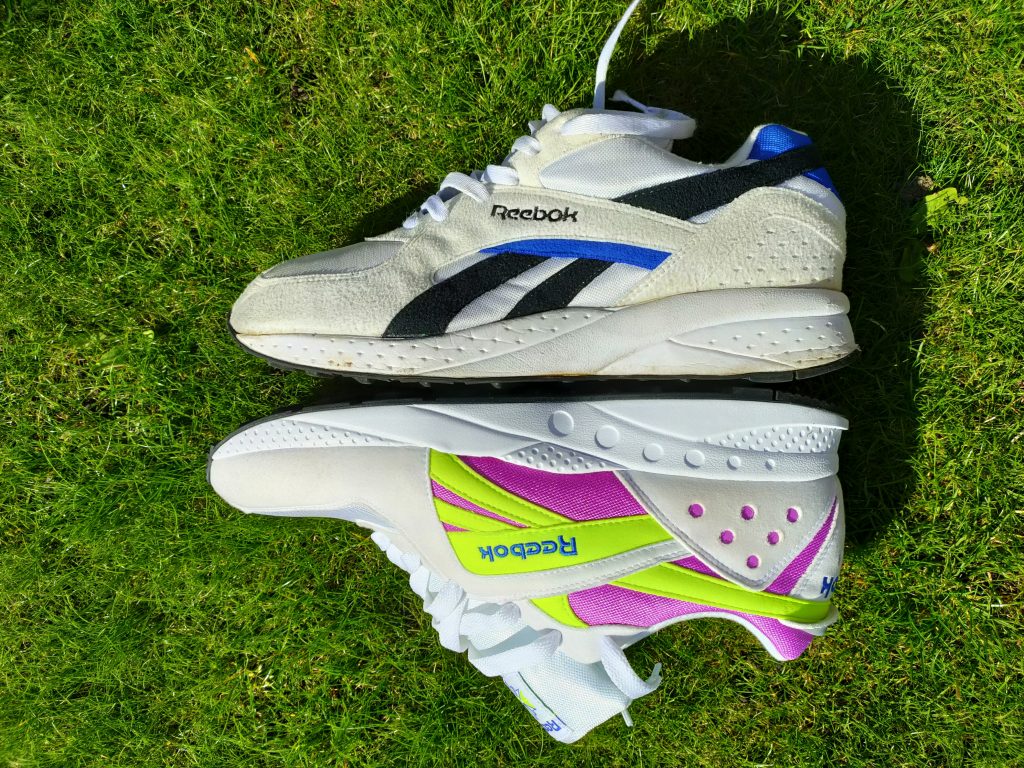 As to his own philosophy, Ian adheres to a few central dictums. One is the often repeated "rock it don't stock it", which explains why most of his pairs get worn, even if they are well beyond their retirement age. Case in hand is the fantastic Brooks Cheetah (Ian's all time favorite he admits) from the early 90s, which he quite shockingly wore to a half marathon in 2017. Incredibly enough, the shoes held up well and still look banging, with vintage Hydroflow cushioning squishing through the midsole.
Another principle Ian ascribes to, quite tongue in cheek even, is "never not looking". In a nutshell, this mantra explains the eclectic character of his collection, which houses staples such as Nike or Adidas, trainers from similarly important brands like Puma or Reebok, as well as downright obscure models from companies such as Dunlop or Pony. And he's constantly on the look-out for long-forgotten models, explaining that at the moment he is actively searching for the Nike Air Darwin low ("the unofficial Dennis Rodman model"), as well as the Adidas EQT Game Speed, a virtually unknown trainer he once was gifted from an Adidas sales rep and regards as "the best shoe you'll never see."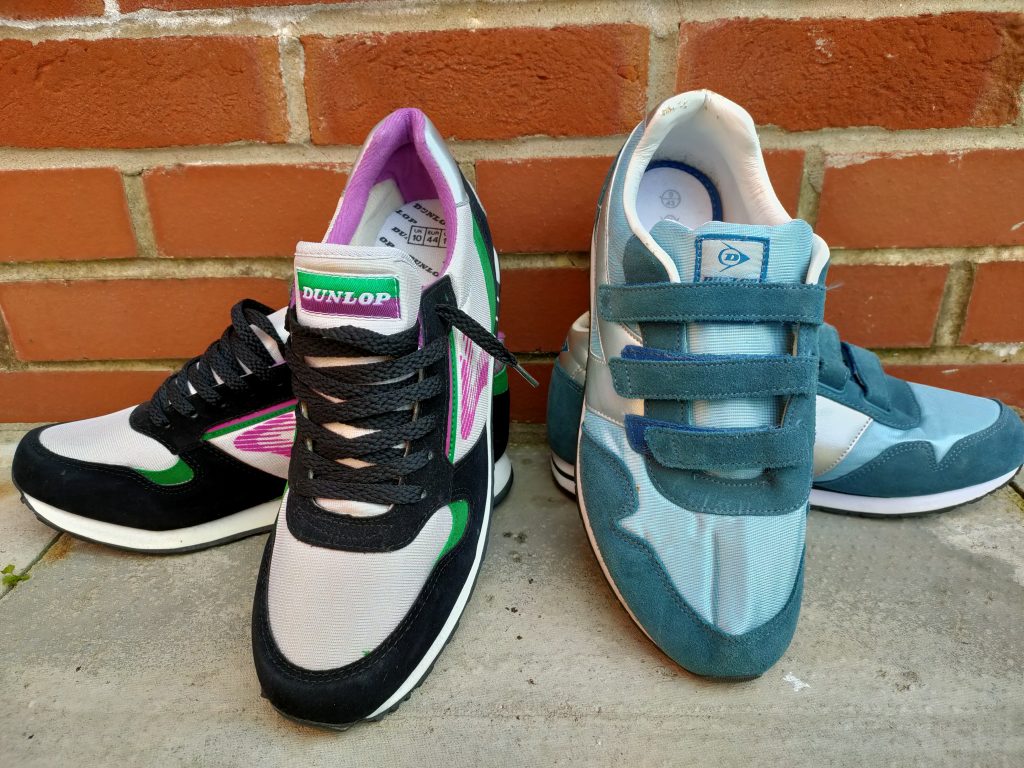 Knowing that these will be hard to score, Ian is patient in his vigilant scouring of platforms such as eBay or Depop. Instead of using big bucks to get rare pairs at conventions, he sets himself an upper limit and looks for that bargain diligently. For instance, he managed to cop an og pair of the Hi-Tec Silver Shadow from the nineties for a cool thirty quid, all the while Hi-Tec was getting ready to sell the retro for triple that amount and promote it as "ultimate dad shoe". But it doesn't stop there for Ian. Rather than limiting himself to a certain model, brand, or even shoes, he's always open-minded and collects other stuff as well. One choice piece is a vintage Reebok Running Club tracksuit and an accompanying Reebok Classics bible with high quality snaps of the shoes he once helped sell. "But that's the beauty of it…a collection doesn't start and end with the shoes we keep stacked in boxes, it is defined by the random offshoots as well!"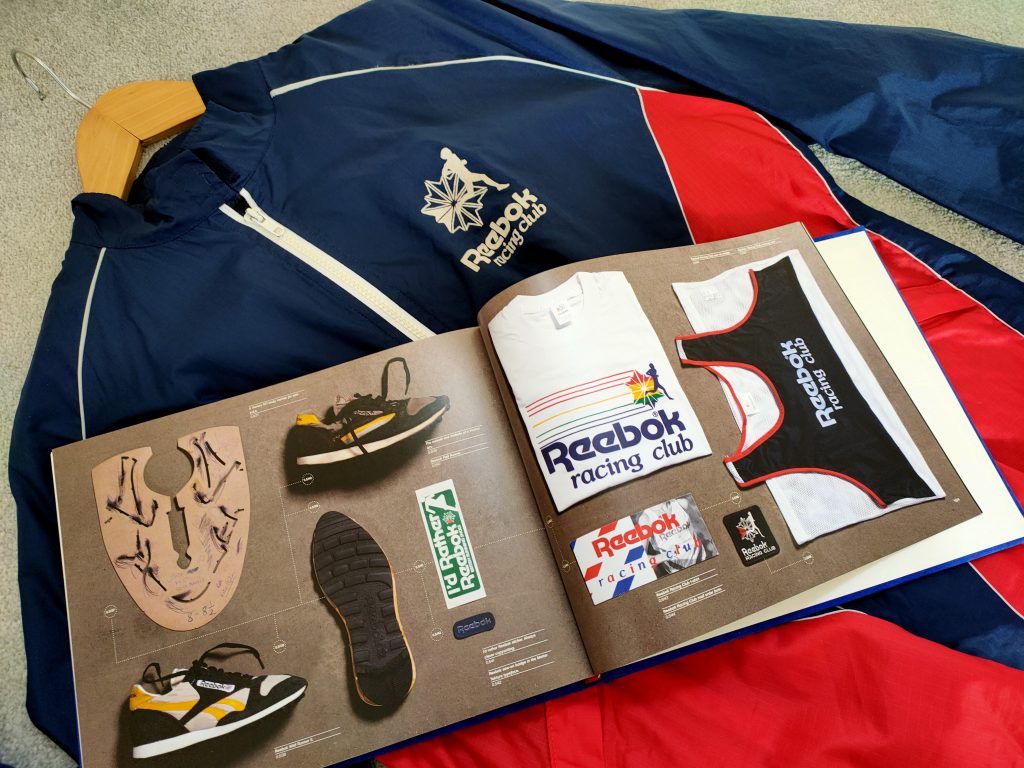 As so often, it comes down to staying true to oneself for Ian. "It's a cliche to say "buy or wear what you want", but that is exactly my view. I like the idea that after scrolling through your Insta feed and seeing the 10th successive pair of Dunks or Jordans being held up in front of a camera, you'll then come across me in a shoe you had way back, or one you haven't even seen yet." He agrees that his collection is far from being perfect or complete, nor does it have any specific rhyme and reason to it beyond the dominant theme of nostalgia. Be that as it may, for him most of these shoes are part of his life and get used as such: "They get worn in rain, snow and sun, that's what shoes are there for, innit?"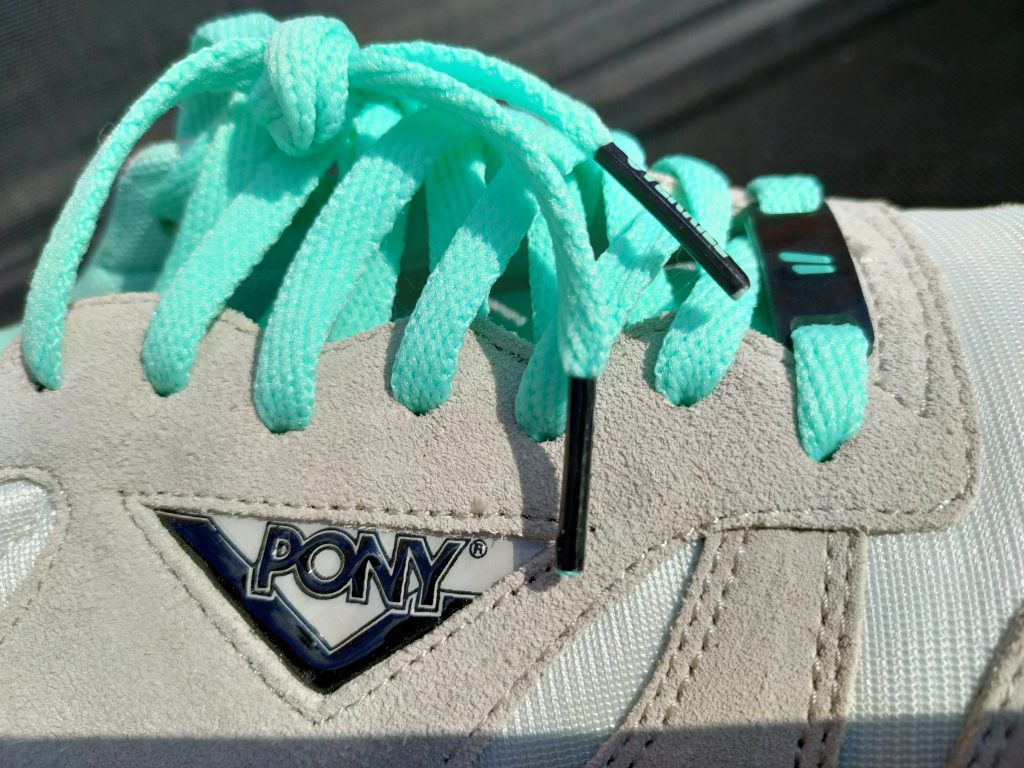 Although vintage kicks have a special place in Ian's heart ("the more glue stains and patina the better!"), he maintains a good balance between older and newer pairs. As he explains, new shoes are much better for his ease of mind than vintage pairs: "Do I want to go out all day in a pair older than my wife and spend that time worrying about them falling to bits, or do I want to put a pair that's maybe a couple of years old on and only worry about some kid scuffing them up during school pick up." And Ian knows what he's talking about, as he still hasn't gotten around to actually fixing that big pile of kicks in need for a donor sole. Or the other heap with the pairs that need to be reglued. One day though he will, he assures us.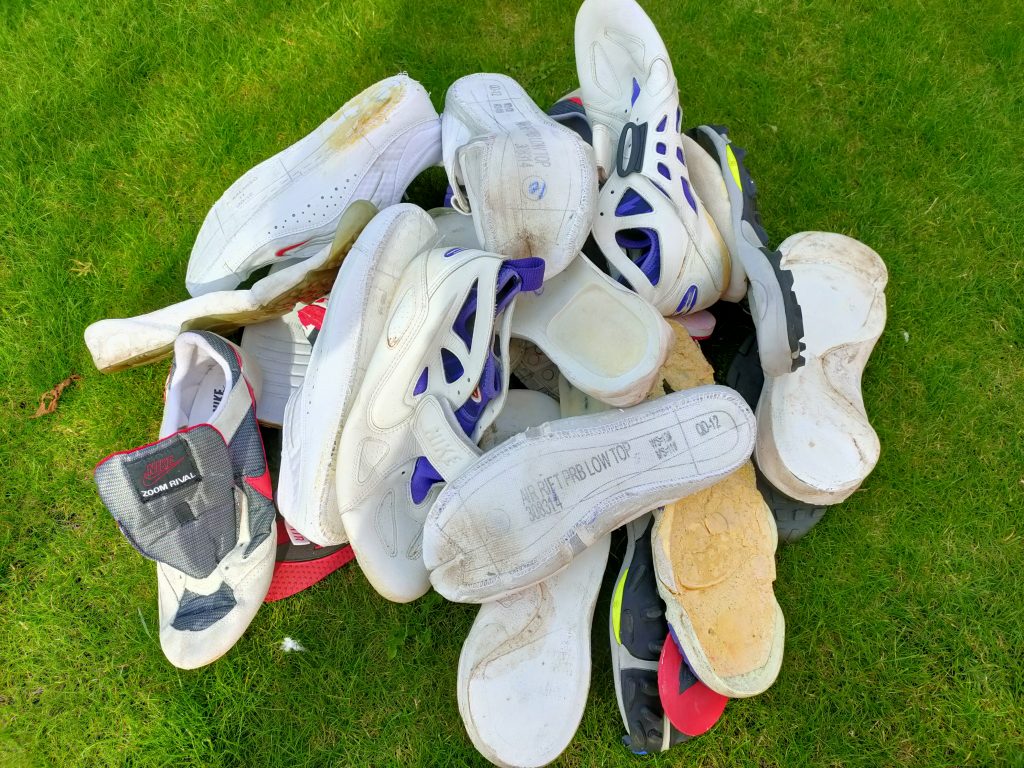 Ultimately, this easy-going attitude translates well into real life, where Ian not only enjoys being with his family, but also raised chicken once, and is now training himself in horticulture to achieve another level of Zen. In the end, however, his collection is still a big source of joy. Professes Ian, "I'm just a 42 year old bloke trying to regain his youth one pair at a time. So wear your shoes, enjoy life and stop filling my feed with Jordans!"
Current top five sneakers, courtesy of Ian
Number 1: Pony X Overkill "Lady Liberty"I always had a thing for Pony since wearing the linebacker model to death as a kid. It was refreshing to see a release that wasn't a topstar, but instead used an unknown running style." I normally don't rate many collabs as all they generally are is an existing model with a tweak, be it a backwards branding or a different fabric. These, however, for me were nigh on perfect. A shoe from a New York company with the theme of the statue of liberty….they couldn't be any better.
Number 2: Hi-tec superstradaIn the UK at least we all had Hi-Tec kicks when we were young, whether you wanted them or not. In true fashion, these were normally purchased on the day your parents got the groceries, and they would almost inevitably come in a stripey carrier bag instead of a box. Definitely not a kid's first choice, but fast forward three decades and now I find them a thing of beauty. They tick all three boxes for good sneakers; colour, shape, material.
Number 3: Reebok Pyro According to social media, the '90s consisted of Nike, Jordans and Nike Jordans. But if you have actually been a teenager in that decade, you know that there was so much more. Case in hand, the Reebok Pyro (the OG reigns supreme, but the recent retros are not a bad effort), which is the epitome of a '90s runner. Look at that slightly higher cut in the ankle, the long slender shape, and that dirt magnet material. These are all things more people should, and need to, know about!
Number 4: Reebok Interval I have the recent retro of these, which are top shelf, really. But that wasn't really a surprise to say the least, as 99% of the time Reebok really nail a retro. I hunted an OG pair for probably the last 10 years, albeit without any success. They are so in your face with the over the top branding, and so ahead of their time, too. Just lovely.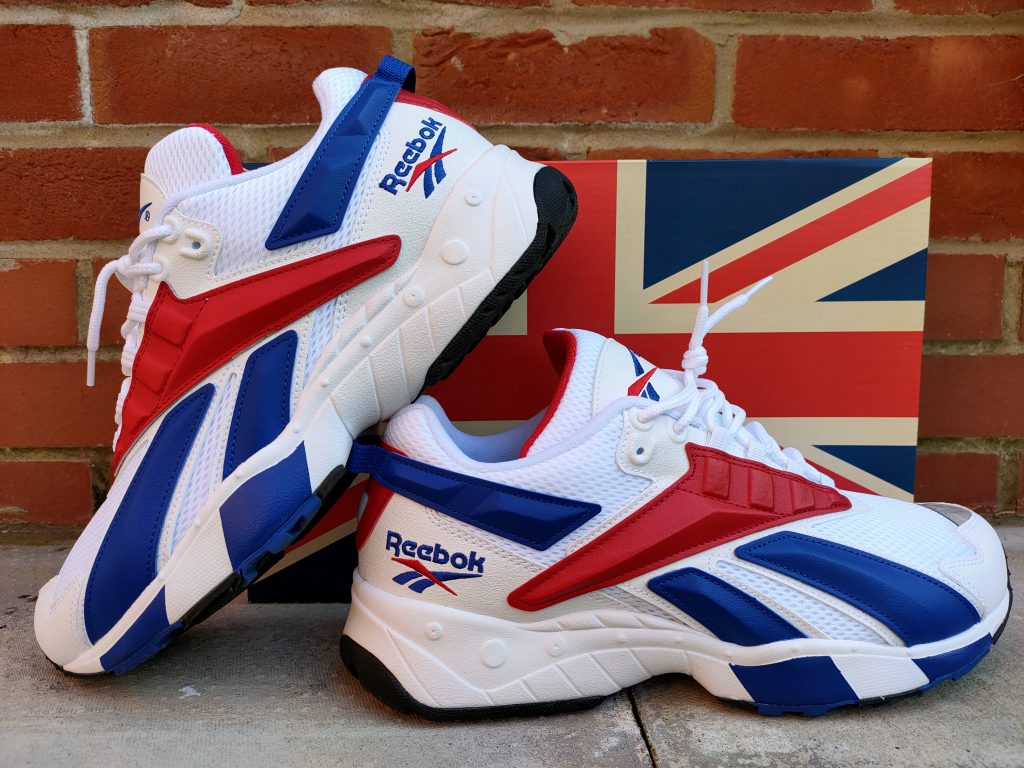 Number 5: Nike Air Rift I've gone through so many pairs of these over the years and my last pair has just died on me. Getting them replaced now is an adventure in itself. For instance, an Ebay search will show you people asking £50 for a second hand pair, but who in their right mind buys a second hand barefoot shoe? Yeah you can't wear socks with these as that's just wrong! In any case, these are my go to summer shoes for sure
Womft? Vintage Fridays is curated by Alex Kais, aka @armerschuster. Contact at armerschuster@gmail.com