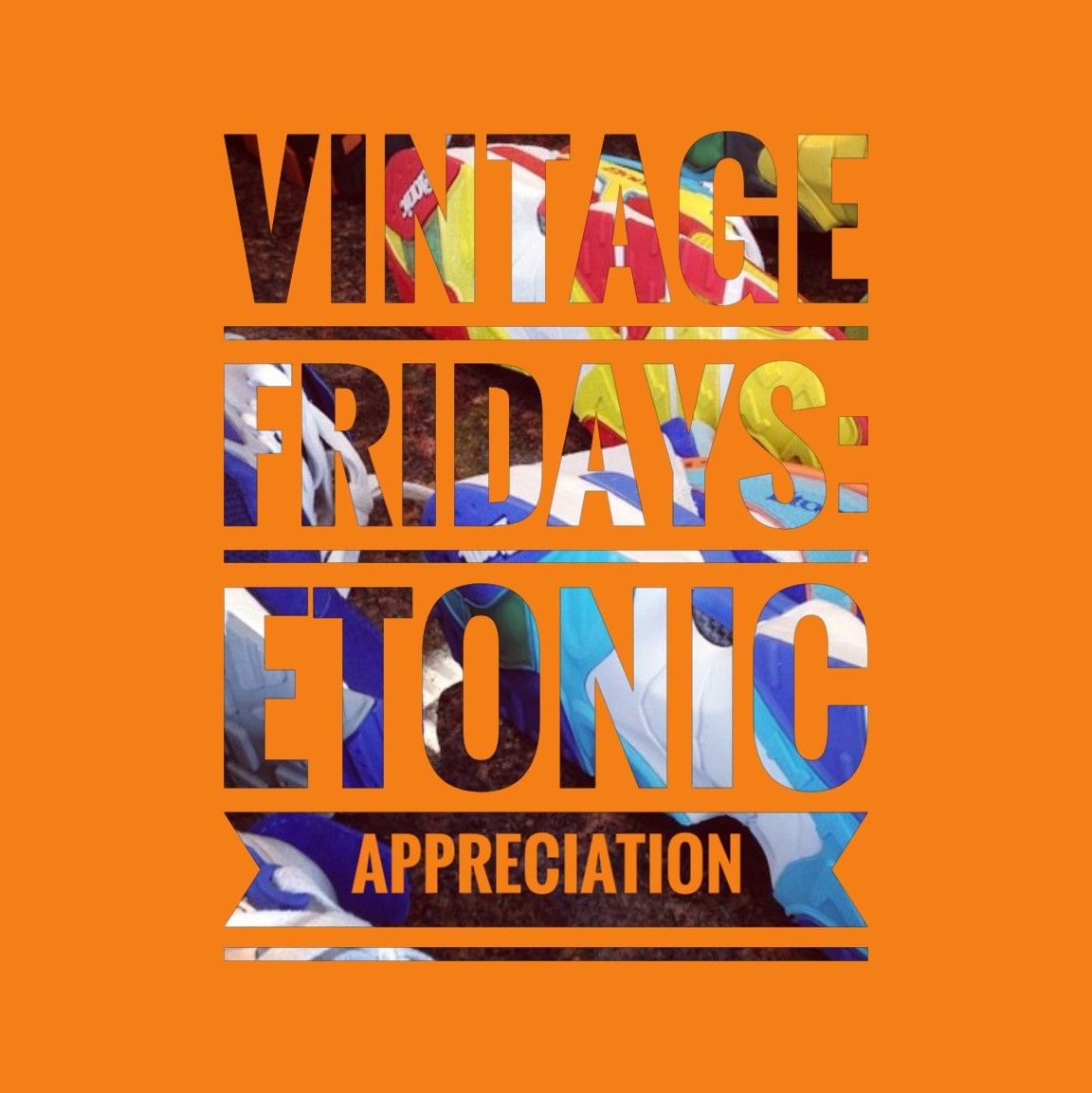 Vintage Fridays: Etonic appreciation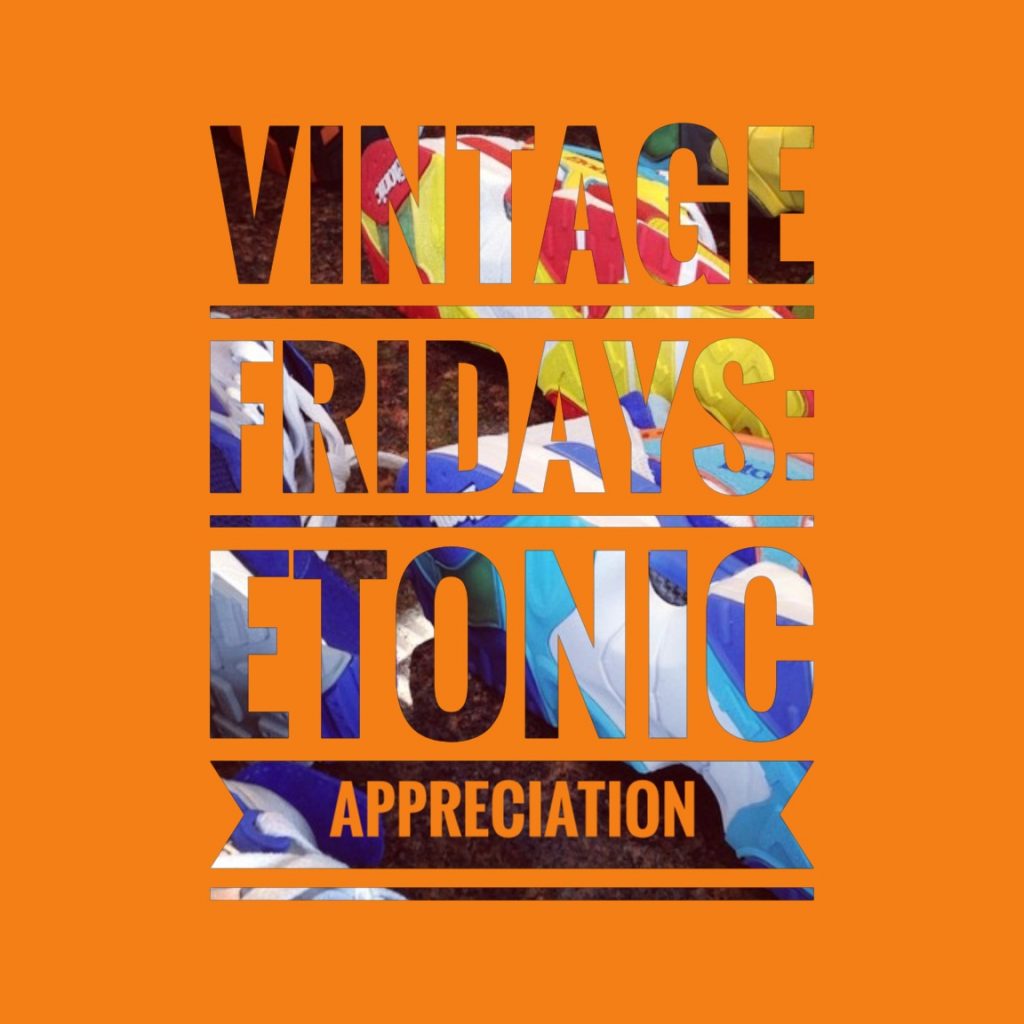 Ah, Etonic! One of the oldest American footwear companies with some of the best designs ever done on runners. Or, oh no Etonic! The company that totally slept through the whole dad shoe and retro craze, despite rumors of would-have-been fantastic retros like the Stable Air circulating online since the early 2010s.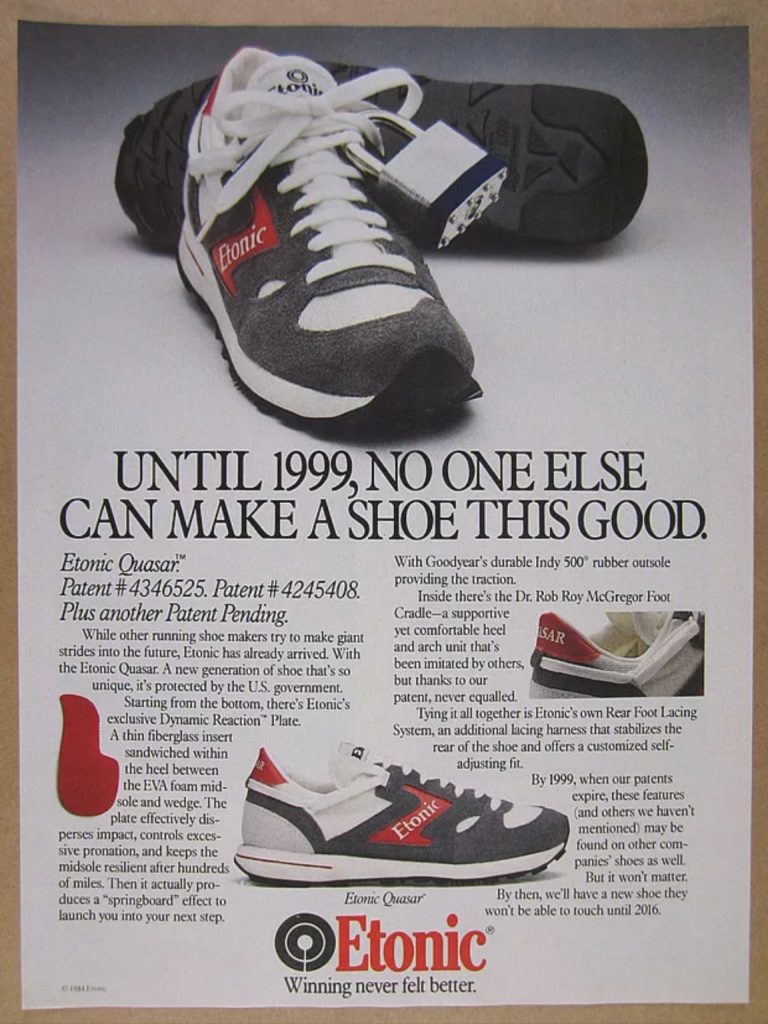 Known best for their mainly hidden (only visible from the outsole on some pairs) Stable Air technology, Etonic once was one of the key players in the burgeoning runners market of the '70s, '80s, and '90s. Although the cushioning effect of their eponymous tech was questionable at best, their shoes still attracted a sizeable followership thanks to their emphasis on stability. Add to that an extremely eager research team that prided itself on its many patented achievements (see the ad above for an example), and a medium to low price point (most notably the Hakeem Olajuwon pair that was priced particularly low to counteract inner city shoe-related crimes) and one can see how Etonic once figured as a popular choice.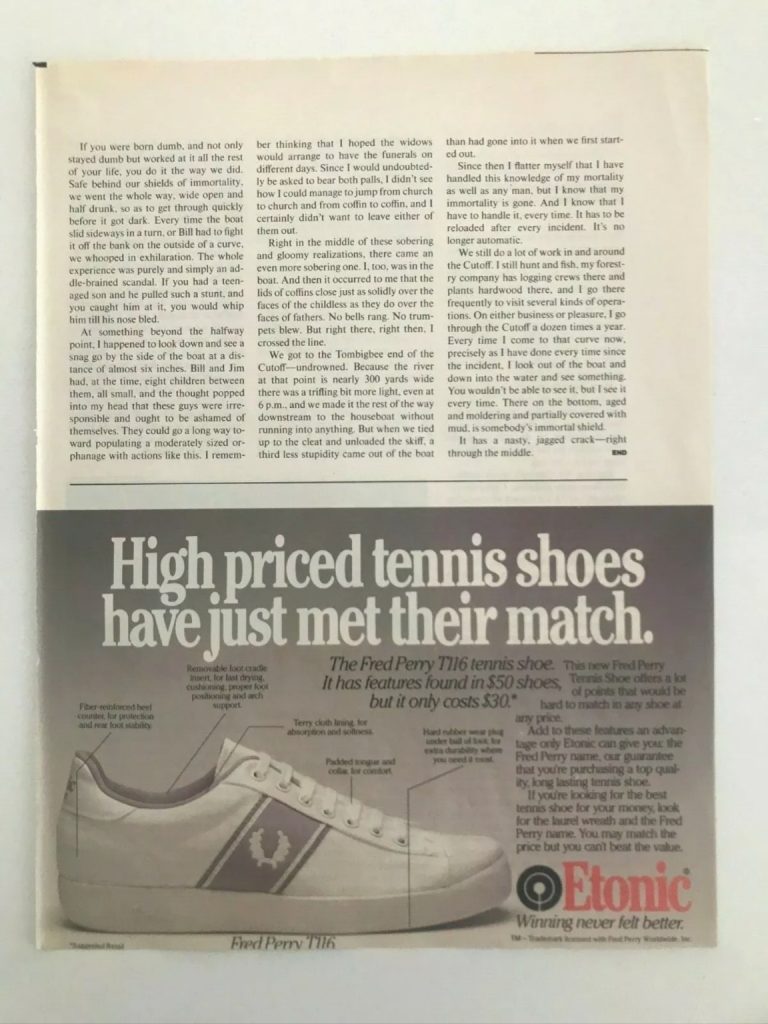 This year, the brand started another retro attempt in Taiwan and Italy, seeding plenty of new models to local influencers. Yet similar to the 2010 Japan-centered attempt, the model choice again is questionable at best. Rather than taking notes from the success Nike, Adidas and other brands had with faithfully recrafted models, Etonic released a slew of "retro-inspired" models that, to be frank, miss the mark.
Still, plenty of goodies from 80s and 90s to be found on IG, so feast your eyes on the heat below! First up is Maximilian aka @boris_l77_vol.2 in his newly-acquired Street Fighter. One of the dopest CWs ever, this pair marries technology and breathtaking shape.
The Street Fighter isn't the only model with a bunch of memorable CWs, however. The Stable Air VO2, for instance, which featured a carbon plate in an extremely lightweight silhouette, came both in a dazzling bright orange and a more subdued light blue and white combo. Another pair that was supposed to retro in 2014 by the way.
Another banging model is the Etonic Stanchion, which comes here courtesy of our man Stefano from @obscuresneakers. Equipped with Stable Air cushioning and rocking an understated white green upper, this is prime '90s running goodness.
Speaking of lovely pairs, how about this Stable Air model? While I can't remember the model name despite owning one, these are truly amazing. However, they are sadly employing a polyurethane stability bar that crumbles all to easily. Still a sight to behold though!
Featuring a more subtle design, the Roadworker is nonetheless almost instantly recognizable as an Etonic model. Shape is top shelf, and the mid is a rather elegant affair as well. Lightweight and comfy, the Roadworker is one vintage pair to look out for, as the main issue will be separation of the mid, rather than actual crumbling.
Etonic also did racing models for marathons and triathlons. Extremely lightweight, and equipped with a comfy EVA mid, these are certainly nice to look at, even if they can't compare to more vibrant pairs.
Before the '90s Street Fighter was the '80s Street Fighter, an KM System-equipped runner with the shape of a dagger! Reposted here from @thedopegame via Stefano at @obscuresneakers. Look at that embossed logo on the mid!
Despite the sheer elegance of the majority of Etonic's '80s and '90s catalogue, they sometimes also indulged themselves in a more brutalist approach. Case in hand, the Taiwan-made tennis tank that is the Stable Air Rebel.
For those who prefer the down-to-earth honesty of runners that come with enough style to also impress when casually worn, feast your eyes these Stable Air Base 2 from 1993/4 in two equally mouthwatering CWs!
Similarly, the Etonic Stable Speed also came in this neon madness that is just too good to be true. Also released as a track version that sees the original mid substituted with a racing flat, these truly go hard.
To give another example of what Etonic had up their sleeve retro-wise in 2014, take a look at this magnificent OG pair courtesy of @kishkash1. An intriguing upper, a lovely compression-molded EVA mid, and neon hints, what's not to like? Supposedly the blueprint for the re-release that never happened, too.
Last but not least, the Stable Air Glide. Terrific and all, these China-made kicks are nonetheless stemming from the time when the brand went started its descent into commercial oblivion. Sizing was off the charts compared to earlier models, and the mid was as soft as a brick. Manufacturing, too, degressed as the company sought to minimize costs by leaving original suppliers. Lovely upper though with that Carlo Colucci flair!
Womft? Vintage Fridays is curated by Alex Kais, aka @armerschuster. Contact at armerschuster@gmail.com