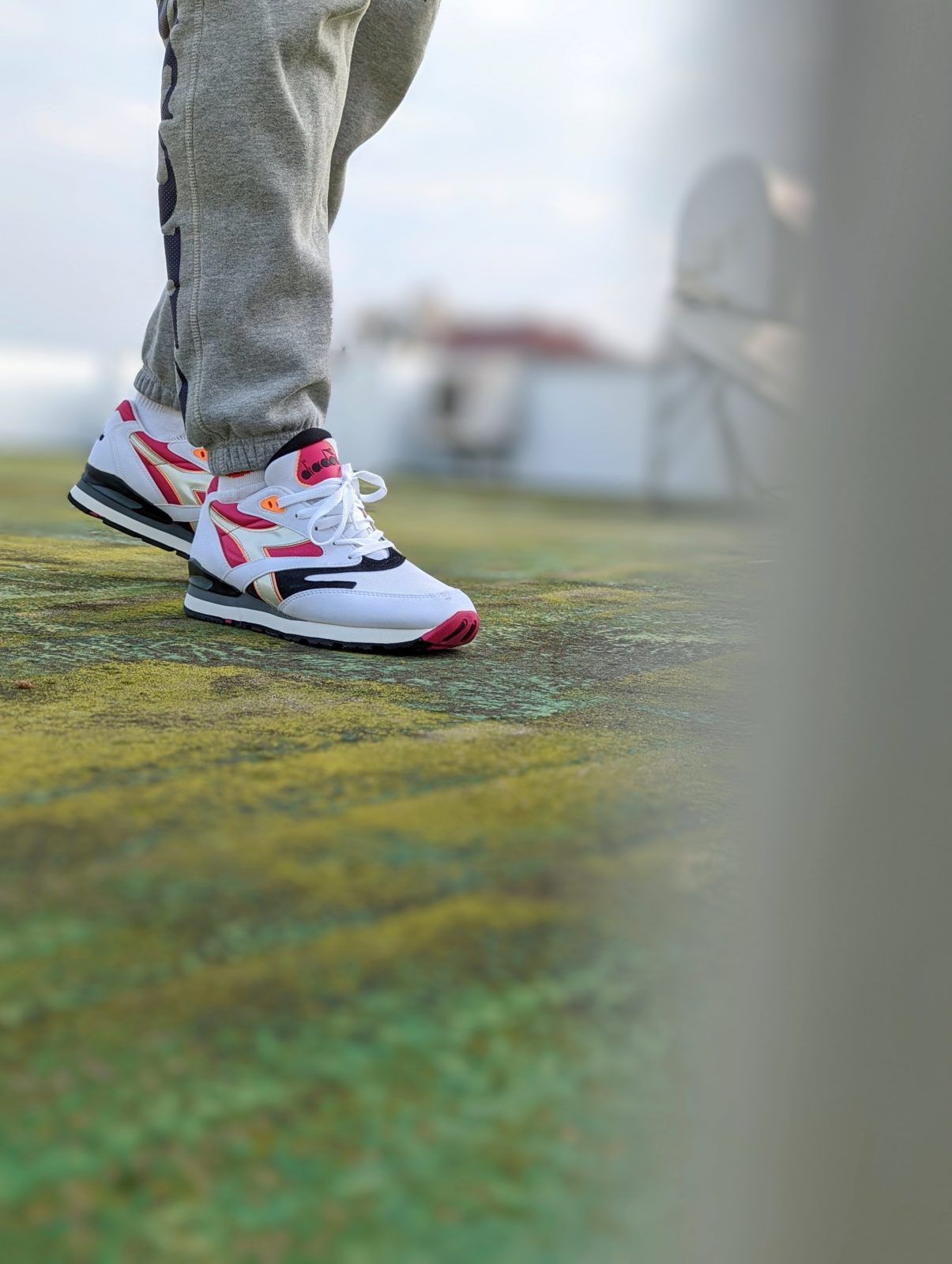 Womft? Vintage Fridays Lost Reviews: Diadora Pulse
Welcome to our newest Vintage Fridays section at Womft?, the Lost Reviews. Here we will take a closer look at vintage models recently unearthed by our team. Rather than letting these artifacts fade into obscurity again, we want to pay homage by reconstructing what a review for them could have looked like. Since information for many of these vintage kicks is difficult to come by, do feel free to share any knowledge you have in the comments!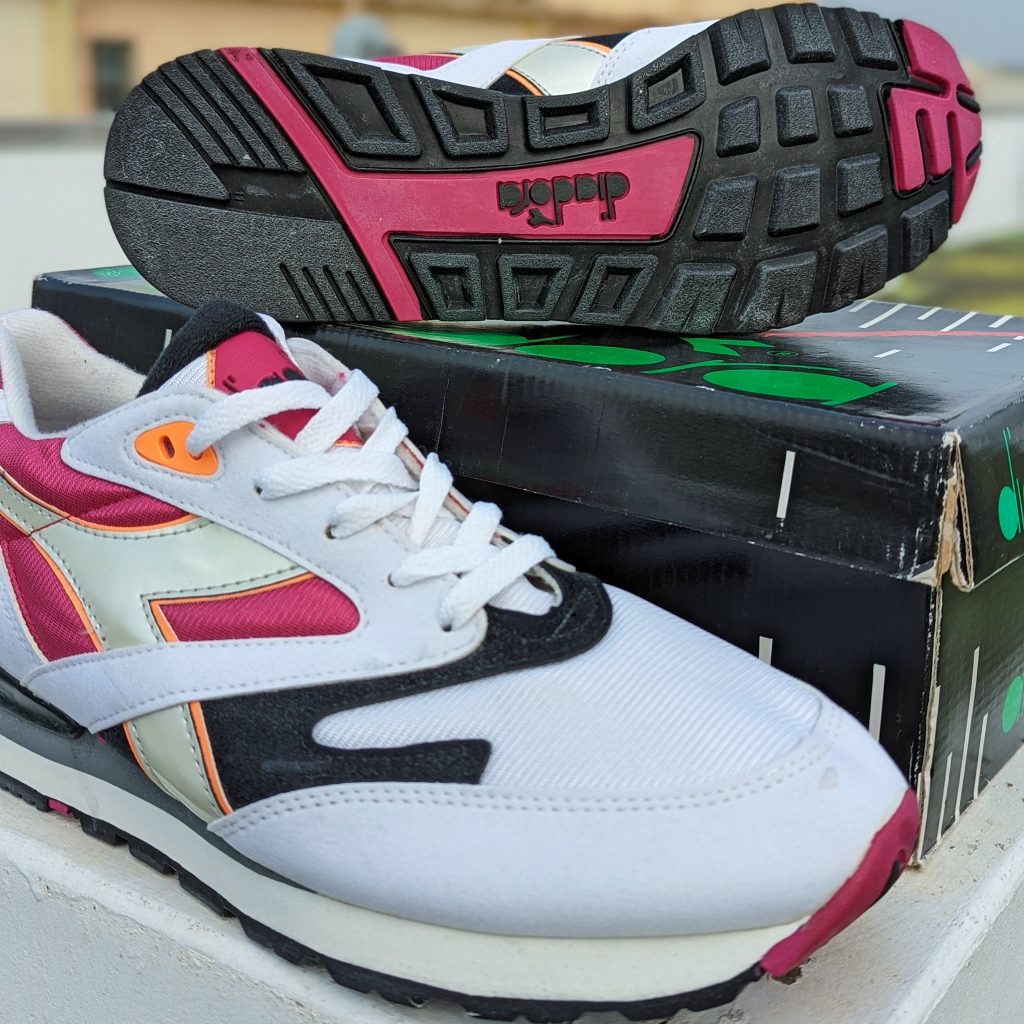 In this inaugural edition, we will look at a virtually unknown model from Italian brand Diadora, the Pulse.
What we know:
Brand: Diadora
Model: Pulse
Colorway: purple/white/melon
Type: runner
Model number: 14075
Release: unclear, probably early to mid-90s
Place of manufacture: PRC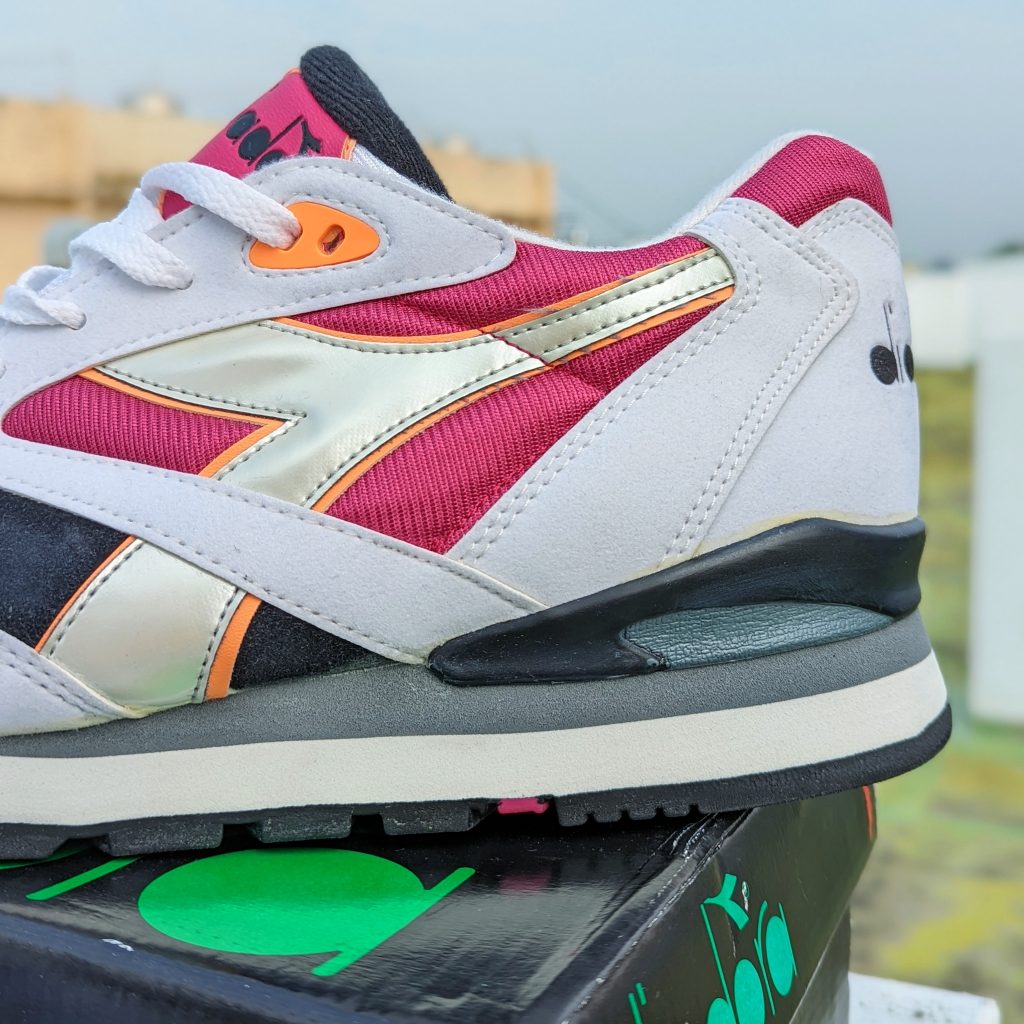 Judging from the absence of any information online, the Pulse probably wasn't a very popular model. Stemming from the early to mid-90s, this runner was not produced in Diadora's renowned Italian manifattura. Instead, the inner tag proclaims the People's Republic of China as the origin. Unlike high-end models such as the V7000, N9000, or even the recently retroed Mythos from the same period, the Pulse was seemingly aimed more at the lower market segment. Almost certainly economically priced, this pair provided basic tech for the casual runner in an extremely nice package.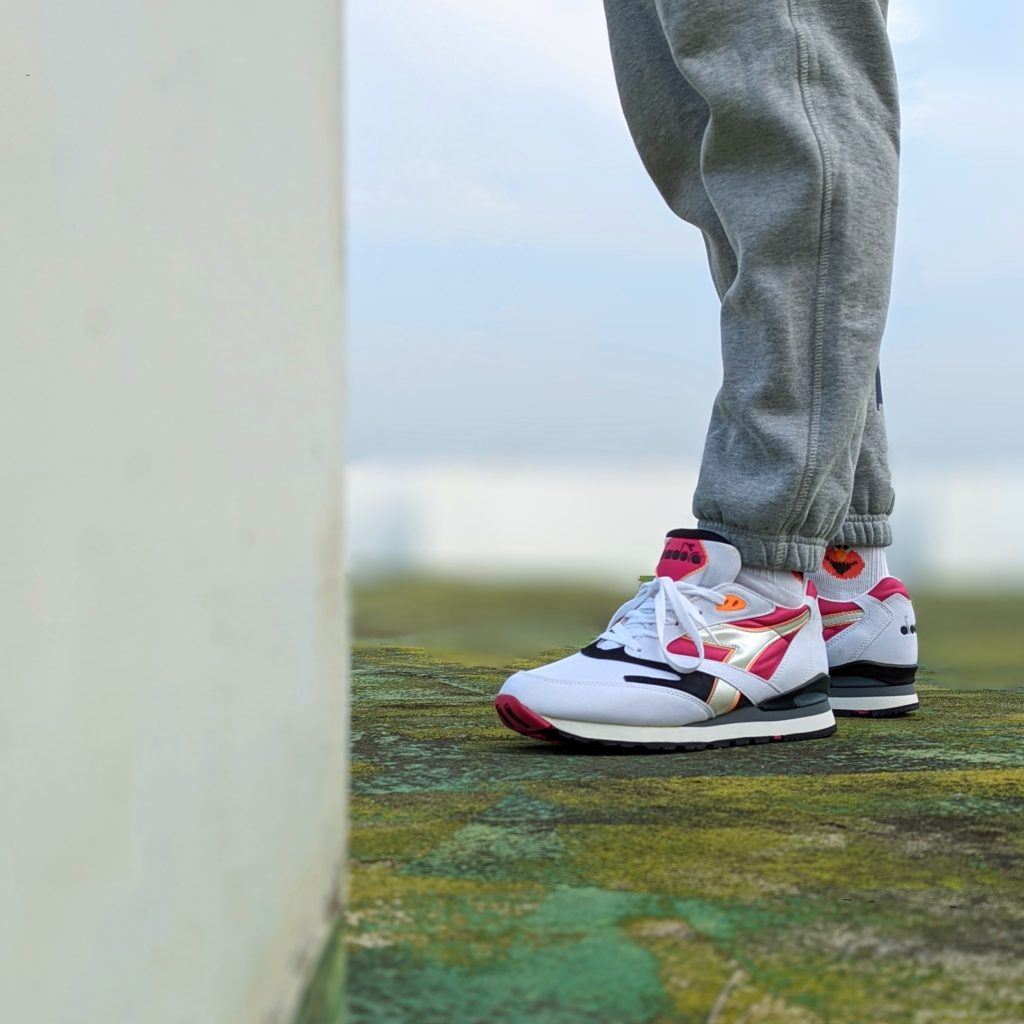 The early to mid-90s dating is not simply based on the general looks of this pair, which appears to be in line with contemporaneous models from Nike, Brooks, or Etonic. More so, it is the prominent stability bar that cups the heel section which places the Pulse in that era. Additionally, the two-layered midsole is reminiscent of other economic runners that cut out more expensive cushioning technologies to save on costs. The outsole, too, seems to be a standard off-the-shelf item in Diadora's typical two-tone colorway, but comes with a rather grippy profile. Finally, as is expected from a 90s runner, the tongue is plush, confirmable, and provides a snug fit.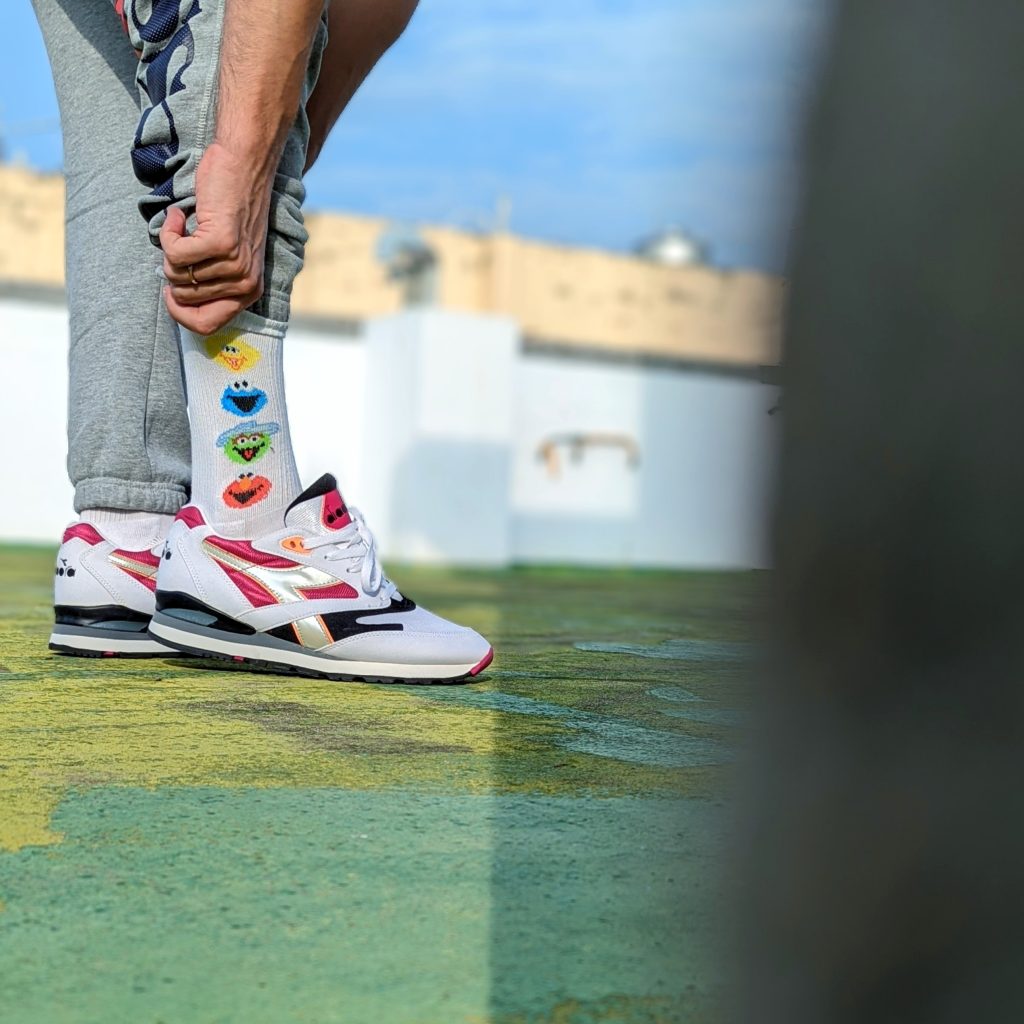 Looks-wise, the Diadora Pulse is a sight to behold. Manifested understatement, this pair could actually rank amongst celebrated vintage models such as the Nike Air Icarus, the Adidas Torsion Advance C, or the Brooks Gfs. In other words, pairs that do not feature crazy designs, but rather can be seen as the epitome of early 90s' athletic aesthetics. The Pulse features a white upper infused with a lovely light purple tone throughout, while the reflective Diadora logo sits prominently on the side panel in a light beige color. The outline of the logo and the lace eyelids come in a fresh melon tone that accentuates well in the overall composition. The tongue, too, features an era-typical spell-out logo for some slightly more in your face branding.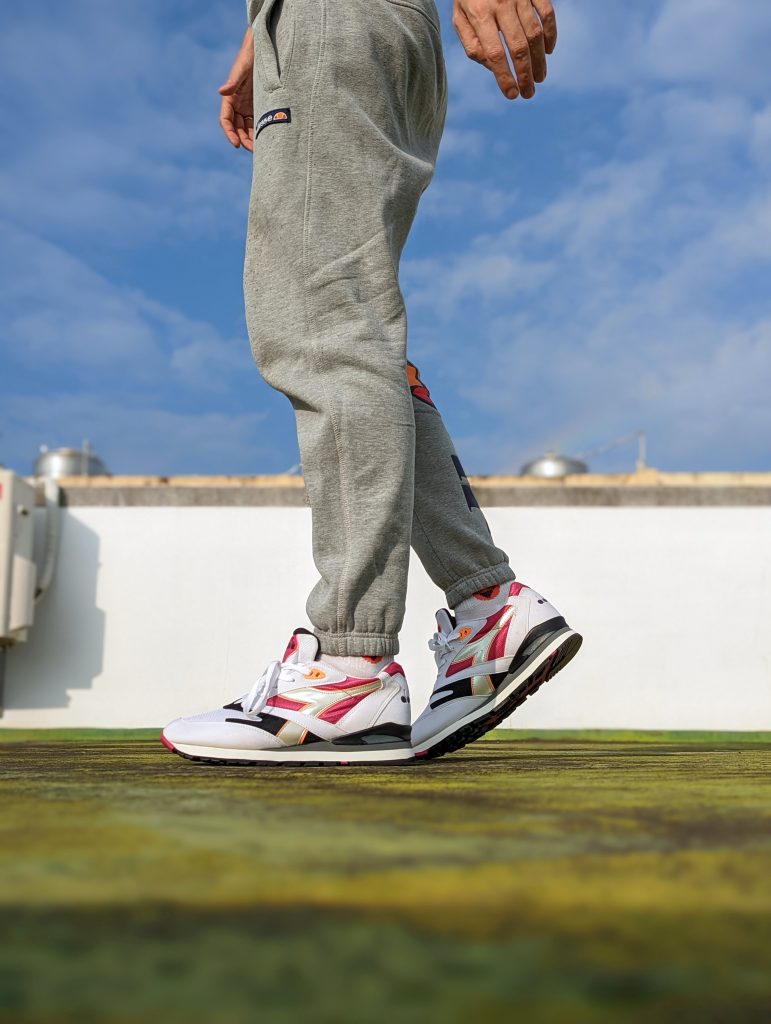 Interestingly enough, the China-made Pulse also doesn't disappoint when it comes to shape. The overall silhouette can be described as wedge-like, with the slightly raised heel section emphasizing the sense of speed these impart on the reviewer. But the toebox, too, must be described as a thing of beauty: devoid of any funky creases or unevenness found on other Diadora models, overall shape is extremely clean here. This magnificently dynamic look is further enhanced by the basic yet incredibly clean mesh of the toebox and felt-like upper. Dirt magnets maybe, but so fresh and so clean when you take them out of their box that they must be described as breathtaking.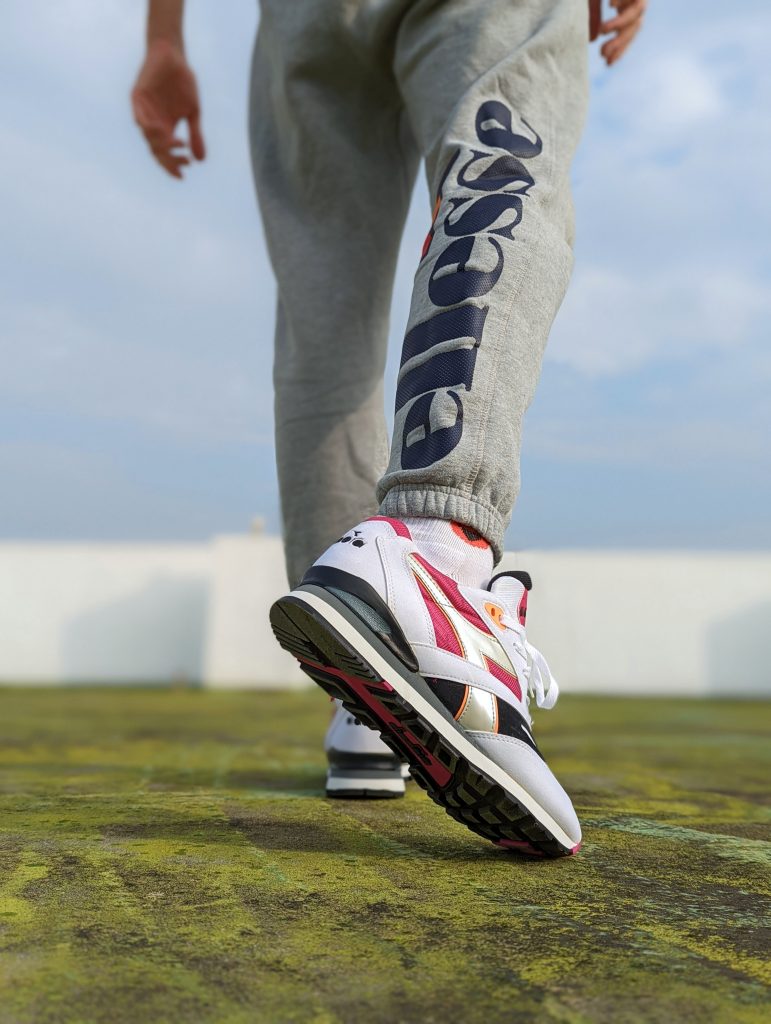 Although this pair is surprisingly well-preserved and doesn't exhibit the immediate crumbling experienced so often with vintage Diadora pairs, we were of course in no position to actually test these during a run. Suffice it to say, the Pulse probably wouldn't have blown your mind back then, but nor would it have disappointed either. At its economic price point, the casual runner would have seen this as a viable alternative to the plethora of more expensive runners from other brands.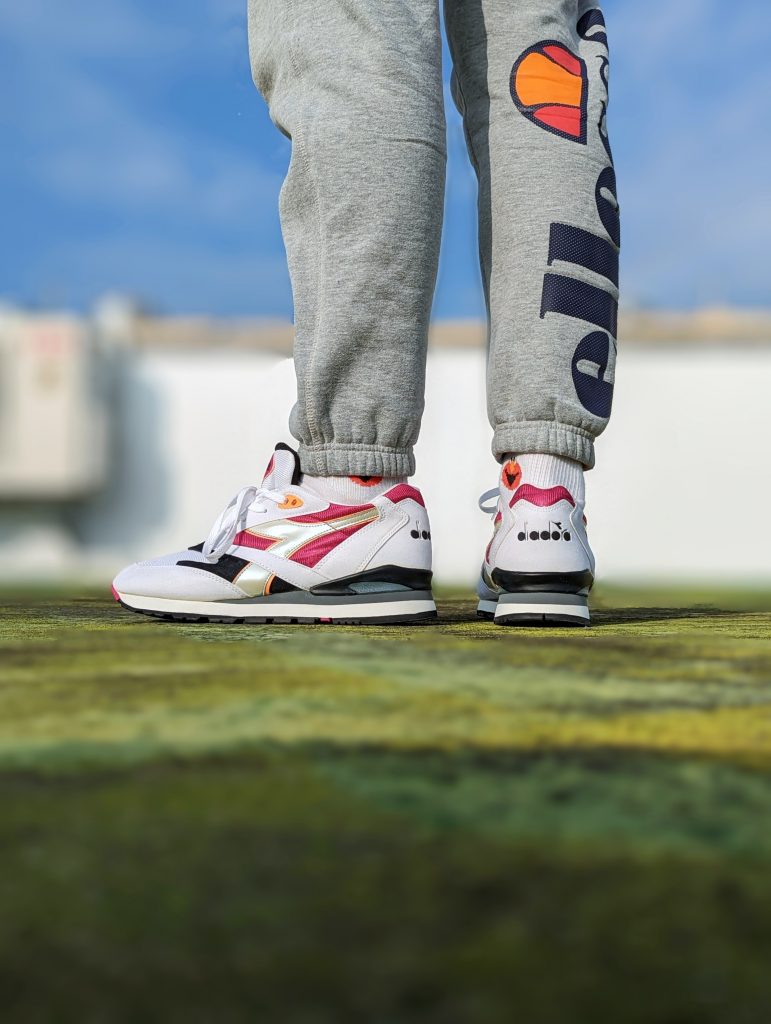 By being silently spectacular, the Diadora Pulse is a great example of obscure vintage goodness. This is a remnant of times bygone, when shoes were judged by their function first, not their clout, an imagined resell value, or pseudo-revolutionary NFT promises. An amazing find indeed, and one that most certainly won't be blessed with a retro any time soon!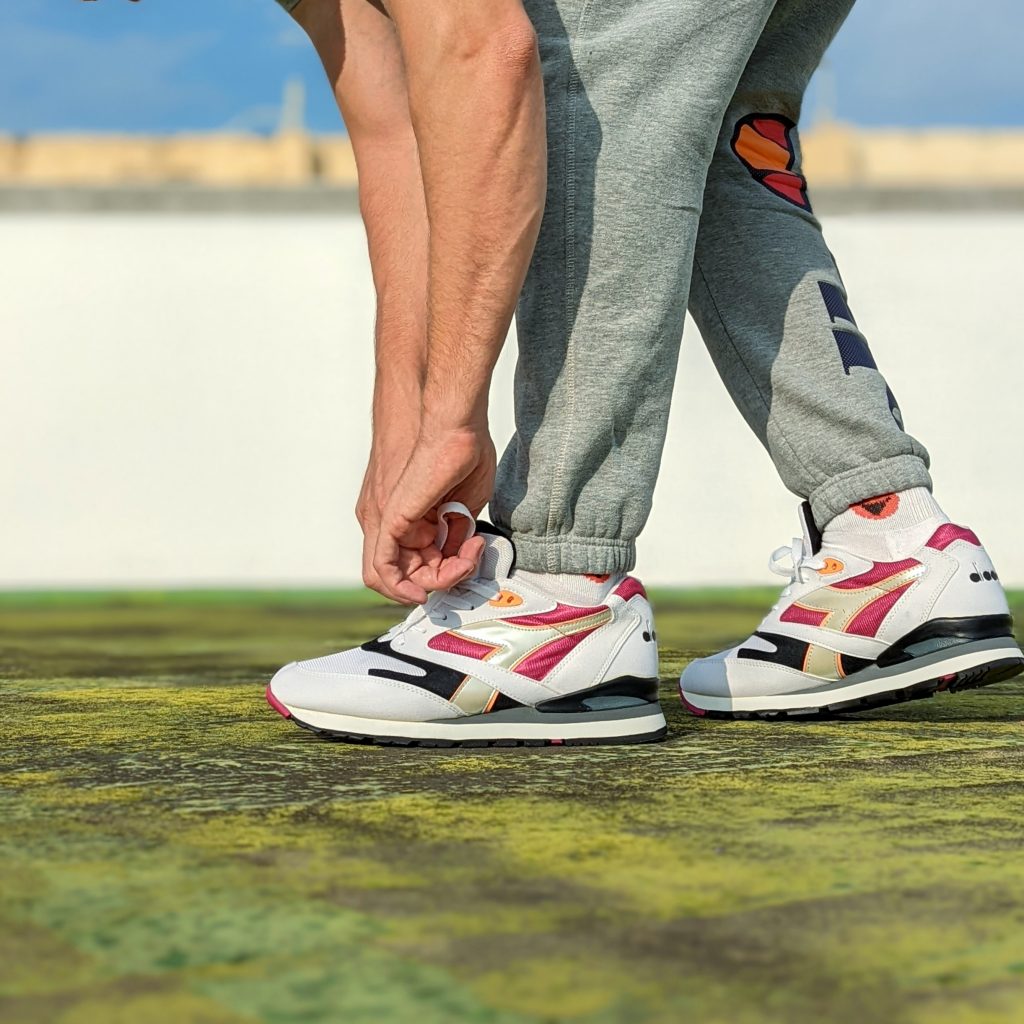 Womft? Vintage Fridays is curated by Alex Kais, aka @armerschuster. Contact at armerschuster@gmail.com